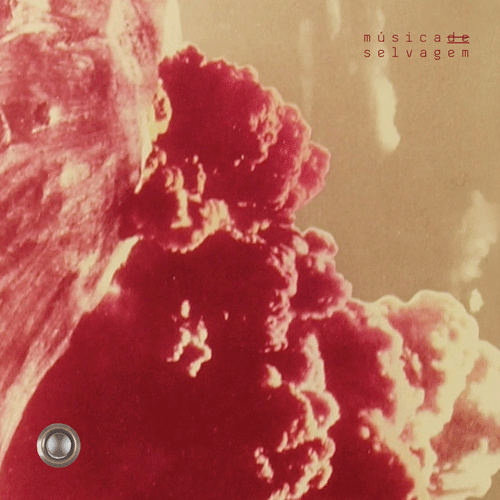 Filipe Nader - alto & baritone saxophone
Marcelo Coelho - soprano & tenor saxophone
Celio Barros - trumpet & melophone
Arthur Decloedt - double bass
Guilherme Marques - drums

Recording: Guilherme da Luz Saldanha at IAV november 2014
Mixing & Mastering: Celio Barros
Production: Música de Selvagem & Rogé Verstraete for el NEGOCITO Records
Artwork: Valentina Pacheco Fernandes
Lay-out & Graphics: Maria Cau Levy
A Risco Records Brazil co-production
Available on CD
release April 26, 2016
(ENG)
"Música de selvagem" was created when Arthur Decloedt and Filipe Nader returned from Europe where they had lived for six years. They both moved to Paris in 2007, in search of new musical possibilities. Arthur settled down in Paris while Filipe moved from Paris to Brussels. In mid 2013, they both returned to Brazil and together with Guilherme Marques, Celio Barros and Marcelo Coelho formed Música de selvagem. Soon afterwards, Celio left for Norway and was replaced by Amilcar Rodrigues.

The name:
---Some time ago, in a little town in Northern Catalunia, Arthur shared the stage with an well known French musician who will remain anonymous for the purpose of this text. Much to Arthur's surprise this musician refused to play some of the written music, calling it "Savage music". This event lingered in Arthur's unconscious for years, evoking both feelings of discomfort and fascination.---

The use of improvisation is one of the focal points of the band. European groups such as All Included, Fire! Orchestra, Atomic, TriCollectif and the work developed by Belgian septet Ifa y Xango, in which Filipe Nader also takes part as saxophone player, have been strong references and influences for Música de Selvagem throughout the composing of this first album.

In 2016, Música de Selvagem released its first album through Risco Records (BR) and El Negocito Records (BE). Their debut album is comprised of improvised pieces and compositions by Arthur Decloedt and Guilherme Marques.
Press
"Non, le jazz brésilien ne se limite pas à la bossa." Claude Loxhay, Jazzhalo.be (09/05/2017)
"On adore." Franpi, Sun Ship (13/04/2017)
"Contemporâneo e cheio de frescor, o jazz do quinteto espalha-se por 35 minutos fluídos, como se os temas levassem o ouvinte para lugares remotos, distantes da civilização." Pedro Antunes, Estadão Cultura (17/09/2016)
"Ideale tip voor de komende Festivals !" DJK, Jazzepoes.be