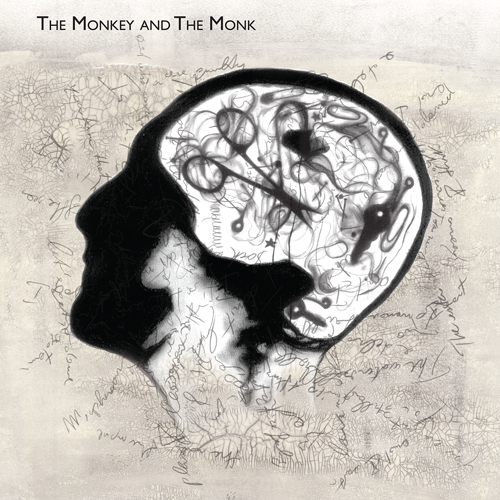 CD & Double Vinyl

Ben Sluijs - alto saxophone & alto flute
Sam Comerford - tenor, bass saxophone & clarinet
Laurent Blondiau - trumpet & Flugelhorn
Augusto Pirodda - piano
Lynn Cassiers - voice & electronics
Manolo Cabras - double bass
Marek Patrman - drums

Recording: Oliver Whitehurst at the Dada Studios, Brussels, Belgium on November 17-18-19, 2021
Mixing & CD Mastering: Manolo Cabras
Vinyl Mastering: Frédéric Alstadt
Production: Augusto Pirodda & Rogé for el NEGOCITO Records
Cover Art: Claudia Ignoto
Graphic Design: Istar Karamemet
Available on Double Vinyl and CD
release August 26, 2022 at the Nuoro Jazz Festival, Italy
CD pre-release at the Citadelic @ SMAK Museum, Ghent, Belgium on May 5, 2022
(ENG)
After the trio release with Gary Peacock and Paul Motian "No Comment" (Jazzwerkstatt - 2011), the quartet release with Ben Sluijs, Manolo Cabras and Marek Patrman "A turkey is better eaten" (eNR020 - 2014) and the solo album "Kosmima" (eNR081 - 2018) Pirodda debuts with his new Septet with a record called "The Monkey and The Monk - Concerto for Jazz Septet in 3 Movements".

"The Monkey and the Monk" is a portrait of Pirodda's innerworld. Through music and lyrics he shows, from his point of view, the never ending internal fight between the adult-side and the child-side in all of us.
Actually this work is about the struggle for freedom.The attempt to fully surrender to life. The attempt of being who you are, rather than trying to be something you believe you should be (this makes a strong connection with the previous quartet record "A turkey is better eaten"). There are no answers in this work, only questions and doubts.
The 3 movements are a sequence of compositions connected to each other with improvised moments (solos, duos, trios). The great quality of this line-up allows Pirodda to experiment with different set-ups, with different forms - structured forms with changes, completely free impros, melodic suggestions for solos - and different tempos, from very slow ballad to very fast up tempo and many things in between.
The aesthetics which come out is undoubtedly strongly based on jazz sound but with a lot of different nuances, coming from the composing/arranging work as well as the differences among the musicians, who have many opportunities to freely express themselves bringing in their own sensitivity.
Press
"un album captivant du début à la fin." Jacques Prouvost, Jazz Mania (20/12/2022)
Jos Demol, SELECTED EUROPE JAZZ MEDIA CHART - December 2022 (28/11/2022)
"Et à la fin du concerto, on se dit que la musique est si belle que le singe et le moine sont parvenus à arrêter de se battre et à travailler ensemble pour un magnifique résultat." Jean-Claude Vantroyen, Le Soir (21/11/2022)
"meesterwerkje" Georges Tonla Briquet, Jazz Halo (20/11/2022)
"meesterwerkje" Georges Tonla Briquet, Jazz Halo (20/11/2022)
THE MONKEY AND THE MONK
CONCERTO FOR JAZZ SEPTET IN 3 MOVEMENTS
Side A
First Movement
A. Pirodda - 20:43.766
Side B
Second Movement - Self Sabotage Suite
A. Pirodda - 17:21.283
Side C
Third Movement
A. Pirodda / L. Mura / M. Cabras - 19:14.752
total time - 57:19
eNR101 © 2022
THE UNBEARABLE LIGHTNESS
OF FREEDOM
Side D
The Unbearable Lightness
of Freedom Part I
A. Pirodda - 04:45.812
The Unbearable Lightness
of Freedom Part II
A. Pirodda - 02:33.593
The Unbearable Lightness
of Freedom Part III
A. Pirodda - 06:03.340
The Unbearable Lightness
of Freedom Part IV
A. Pirodda - 02:19.943

total time - 15:42
eNR101 © 2022


Buy CD = The Monkey and The Monk
Buy Vinyl = The Monkey and The Monk
+ The Unbearable Lightness of Freedom
Pre-order Double Vinyl
you get the digital files with your pre-order