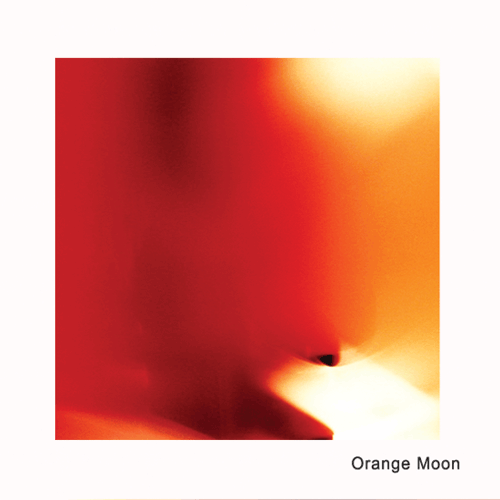 Hendrik Lasure - piano
Manolo Cabras - upright bass
Mathieu Calleja - drums

Recorded in 2019 in Studio Noyer
Recording, Mixing & Mastering: Manolo Cabras
Executive Production: Rogé Verstraete for el NEGOCITO Records
Pictures: Hendrik Lasure
Lay Out: Mathieu Calleja
Available on CD
release 17 october 2020
(ENG)
Orange Moon develops a wide range of compositions, each with strong particular worlds combining progressive melodic approaches, counterpoint or intimacy. The piano trio constructs a powerful osmosis with a harmonic touch not always expected. The 3 musicians have been evolving in different music fields skill-fully to built their canvas and to nourish the variety of their improvisations. The result is a distinctive trio sound.

Orange Moon offers a curious version of the piano trio with 11 miniatures, written by all members. The legacy of the creation process can be traced back to artists such as Jimmy Giuffre Trio, Paul Motion Trio, The Lost Quintet of Miles Davis, strongly influenced by contemporary European classical music.

The boundaries between written compositions and improvisation blur and take us on a journey that's at once playful and touching.
Press
"Noem het desnoods kamerjazz maar dan wel met de nodige branie en originele invalshoeken. Alsof ze de 'Poetics of Relation' van de Caraïbische filosoof Edouard Glissant extrapoleren naar jazz en vrije improvisatie. Hoog tijd dat dit trio terug op een podium staat." Georges Tonla Briquet, Jazzenzo Nederland (25/03/2021)
"The intimate atmosphere is intensified by the close interplay and the economic and subtle nature of the melodic, often impressionist themes, almost miniatures. But within this relaxed atmosphere, Lasure, Cabras and Calleja found a distinctive trip sound of their own." Eyal Hareuveni, Salt Peanuts (12/12/2020)
"Orange Moon, le disque, est un projet avec une ligne directrice et une forte identité tandis que le trio qui en est l'auteur a su donner à ces belles mélodies éthérées un charme inhabituel qui perdure longtemps après l'écoute." Pierre Dulieu, DragonJazz (28/11/2020)
"Het titelloze debuutalbum brengt twee jonge talenten en een routinier samen voor een verrassende staalkaart aan muziek." Herman te Loo, JazzFlits NL 346 p.7 (02/11/2020)
"Orange Moon is moderne triojazz die melodisch getriggerd, maar met een free jazz geladen spanningsboog, diep gevoelig raakt." Bernard Lefèvre, Jazz Halo (28/10/2020)
1. Viscositeit
H. Lasure - 02:29

2. Andante N°2
M. Cabras - 04:26

3. Moulin Le Retour
M. Calleja - 04:52

4. To The Teachers
M. Cabras - 04:13

5. Last Call
H. Lasure / M. Calleja / M. Cabras - 03:10

6. Compro
H. Lasure - 04:36

7. Propositions
H. Lasure / M. Calleja / M. Cabras - 02:54

8. Crystal Baby
M. Calleja - 04:51

9. Let's Dance
H. Lasure / M. Calleja / M. Cabras - 01:58

10. Tin Tin
M. Cabras - 04:18

11. Caronte
H. Lasure / M. Calleja / M. Cabras - 03:26

total time - 41:11
eNR107 © 2020
Buy CD