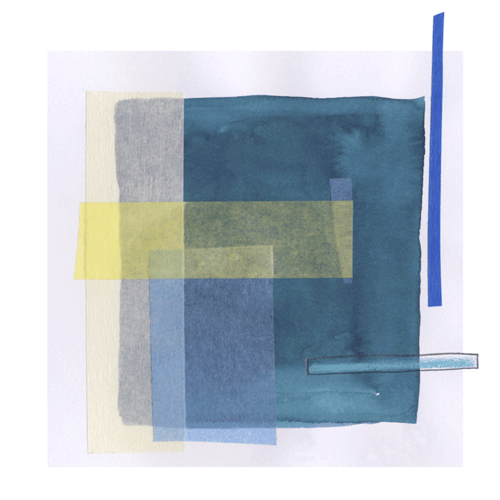 Nils Vermeulen - double bass
Jan Daelman - flute
Thijs Troch - piano
Elias Devoldere - drums
Recording & Mixed: Jasper Maekelberd at Audioworkx Studio
Mastering: Vincent De Bast
Production: Kabas & Rogé Verstraete
Artwork & Lay-out: Leda Devoldere
Available on CD and Vinyl
release July 26, 2016
(ENG)
The Belgian Ghent-based quartet KABAS releases its debut album Abel in April 2016. The international release tour starts on the 7th of April in Antwerp. Later that month KABAS will play in Berlin, Amsterdam, The Hague, Lille, Ghent, Liège, Brussels, Lokeren and Herent.

The recording session for Abel took place in the AudioWorkx studio in Hoogstraten (NL) in cooperation with Belgium's most promising producer Jasper Maekelberg, known for his work with Jef Neve, Tsar B, Marble Sounds, Faces On TV, Nordmann, Douglas Firs and others. The music on this album is mixed live by Maekelberg during the recording. This specific method of producing emphasizes the impact of the moment and had an undeniable effect on the interplay of the musicians in the studio. The album has been mastered twice by Vincent De Bast, both for vinyl as for cd.

KABAS is flute player Jan Daelman, pianist Thijs Troch, bassist Nils Vermeulen en percussionist Elias Devoldere. These four impro-youngsters are fearless in their search for sound and interaction. They improvise in the moment and try to create compositions without limiting their selves to fixed structures or themes. The members of KABAS are also active and visible in many other projects. Jan Daelman and Thijs Troch are known as the duo Keenroh, they recently received a lot of attention with their Keenroh XL project. Together with bass player Nils Vermeulen they are part of Residuum Free Unit, a project with drone-specialist Dirk Serries on guitar and drummer Sigfried Burroughs. Troch and Vermeulen, together with Burroughs on drums, also form the trio Jukwaa, which just released its second album Harbinger Of Imminent Ruin. Drummer Elias Devoldere is best known for his role in bands such as Nordmann, John Ghost, Hypochristmutreefuzz and his new project Hast.
(NL)
In april 2016 stelt het Gentse kwartet KABAS zijn eerste album Abel voor. Op 7 april start de release-tour in Antwerpen. Daarna wordt de maand april gevuld met optredens in o.a. Berlijn, Amsterdam, Den Haag, Rijsel, Gent, Luik, Brussel, Lokeren en Herent.

De plaat Abel is opgenomen in de AudioWorkx studio te Hoogstraten in samenwerking met de jonge top-producer Jasper Maekelberg. Hij werkte eerder samen met onder meer Jef Neve, Tsar B, Marble Sounds, Faces On TV, Nordmann, Douglas Firs en anderen. De muziek op dit album is tijdens de opnames live gemixt door Maekelberg. Deze werkwijze versterkt de impact van het moment en heeft onmiskenbaar invloed op het samenspel van de muzikanten tijdens de studiosessie. Het album is tweemaal gemasterd door Vincent De Bast, zowel voor vinyl als voor cd.

KABAS bestaat uit fluitist Jan Daelman, pianist Thijs Troch, bassist Nils Vermeulen en drummer Elias Devoldere. In KABAS gaan deze vier impro youngsters op zoek naar een vorm van interactie waarmee ze een brede waaier aan klanken betekenis geven. De groep improviseert in het moment en schept collectieve composities zonder zich te beperken tot vastgelegde structuren of thema?s. Hun sterke vriendschappelijke band vertaalt zich daarom ook gemakkelijk naar een intense muzikale verstandhouding. De leden van KABAS zijn ook actief in verschillende andere projecten. Fluitist Jan Daelman en pianist Thijs troch vormen samen het duo Keenroh, recent nog in de spotlights met het hun Keenroh XL project. Samen met bassist Nils Vermeulen maken ze ook deel uit van de groep Residuum Free Unit, een project met drone-specialist Dirk Serries op gitaar en drummer Sigfried Burroughs. Troch en Vermeulen vormen met deze laatste dan weer het trio Jukwaa dat vorig jaar op de proppen kwam met hun tweede plaat Harbinger Of Imminent Ruin. Drummer Elias Devoldere is goed gekend van zijn rol bij de formaties Nordmann, John Ghost, Hypochristmutreefuzz en het nieuwe project Hast.
The production and recording of the album were made possible by crowd-funding and the support of the Ghent Jazz Festival, Jazz Middelheim and JazzLab Series.
Press
Een geheel dat buiten het verwachtingspatroon kleurt van pop en mainstream jazz, maar dat wel heel fijntjes doet, met een bijzonder gevoel voor evenwicht. Abel is een visitekaartje dat doet uitkijken naar wat Kabas live op een podium brengt." Danny De Bock, Jazzepoes (03/2016)
"Hoe angstaanjagender de wereld wordt, des te abstracter wordt de kunst.' Die uitspraak van beeldend kunstenaar Vassili Kandinski kwam boven bij het beluisteren van Abel, de debuut-cd van het Belgische kwartet Kabas. Mischa Andriessen, Jazzmozaiek nr.1 2016 (14/03/2016) ****
"Op hun debuutplaat -in heel goede banen geleid door rijzende ster Jasper Maekelberg-, brengt het jonge viertal een soort "muziek zonder begrenzingen": nergens zul je vaste patronen of voorgeprogrammeerde intervallen horen, maar het eindresultaat klinkt wel ongelooflijk samenhangend." Dani Heyvaert, Rootstime (04/2016)
1. Cymbaalsong
Kabas - 03:17
2. Ex Id 1
Kabas - 02:06
3. Hqrdere
Kabas - 05:40
4. Gilles
Kabas - 01:59
5. Monocle
Kabas - 06:44
6. Getrek
Kabas - 01:52
7. Ex Id 3
Kabas - 03:25
8. Abel
Kabas - 12:12
9. Postaal
Kabas - 00:56
played solo by K. Van Deun
10. The Marriage
K. Van Deun - 03:11
11. Meenseguts
K. Van Deun - 05:43
total time 38:11
eNR044 © 2016
Buy CD
Buy Vinyl + download