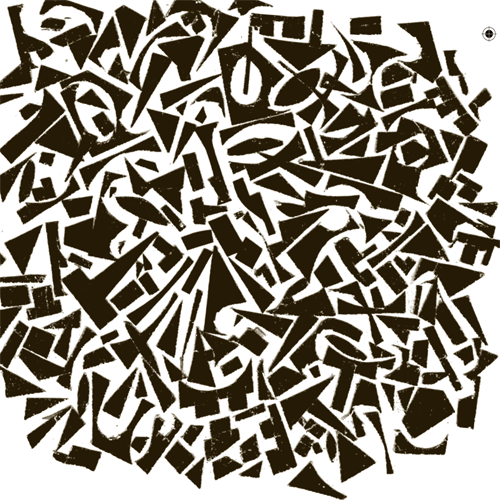 Winus, Jassepoes (2017)
"Iedereen zal Bart Maris wel eens gezien en gehoord hebben in één van zijn talloze projecten . We kennen hem als zeer genereus improvisator op verschillende trompetten. Op deze cd kan hij helemaal zijn gang gaan en zijn veelzijdig talent delen met pianist Peter Vandenberghe (FES) ! Perfect melodisch samenspel tussen trompet en piano wisselt af met ballads,freejazz en in drie nummers van de dertien schitterende abstracte improvisaties waar de klank van de trompet volledig veranderd in fluistertoontjes, microtonen en diepgekleurde noisy klankjes....soms strak ritmisch begeleid met piano, soms in dialoog met abstrakte tonen binnen de piano....het kan allemaal en maar goed ook.Zowel de pianist als de trompetist spelen op perfecte timing en glijden van een totale abstractie terug naar een melodische situatie. Een open terrein waar beide muzikanten sprankelen van creativiteit en speelplezier ! Zeer mooie afwisselende avantgarde jazz."
this year in music , UK (12/01/2017)
"Jazz is delicious hot but disgusting cold is something that the Bonzo Dog Doo-Dah Band once said. And like a lot of things the Bonzo's said, its right. Its hard to know if they would have liked El Negocito Records new release by GLiTS but one thing we should all agree on this is anything but cold!

GLiTS are Peter Vandenberghe on piano and Bart Maris on trumpet. Together they make the kind of music that will either drive you mad or to rhapsody. Luckily for everyone at thisyearinmusic it's the latter. This is the kind of music that you can put on countless times, lose yourself and somehow manage to find something new to latch onto each time. But I guess this is what you'd expect after twenty five years working together, in various forms. What makes their dynamic to, um, dynamic is their interplay, and at times, their lack of.

There is an old line in jazz that it's the note you don't play that are more important than the ones you do. And this these notes that really draw you into their latest album, Getting Lost in Tiny Spaces. Vandenberghe will pull you one way, and you expect Maris to follow him, but instead he stays where he is, creating this blackhole-esque that pulls you toward it, then once you've been suitably drawn in Maris will quick make up the distance and you are seemingly trapped with the music all around you, only to have one of them veer of at breakneck speeds and thus creating it all again. It's the music version of finding yourself trapped in your own half by a quick, attack minded football team.

This is a fantastic album that not only plays with space, but colour, tonality, rhythm, texture, colour and everything else in between. But if jazz isn't you thing and you're starting to get scared, fret not, this isn't mind melting stuff, there is a simplicity to it, but you have to break it code first and don't mind getting lost in tiny spaces…"