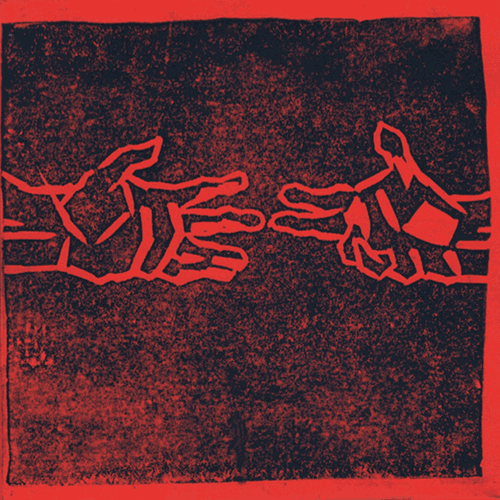 Ian Patterson, All About Jazz (13/03/2018) ****
"The collaboration between violinist Gunda Gottschalk and bassist Peter Jacquemyn dates back to 1995, with the duo expanding to a trio in the live arena with the addition of accordionist Ute Völker. Non é Prohibito (el NEGOCITO Records, 2017) is only the duo's second recording and comes eighteen years after E Pericoloso Sporgersi (Valve Records, 1999). It's undoubtedly a hefty gap, although both musicians are busy in multiple settings -Jacquemyn most frequently in ensembles with alto saxophonist/bandoneon player André Goudbeek, and Gottschalk in the quintet Partita Radicale. As on their debut recording, Gottschalk and Jacquemyn once again dive headlong into entirely improvised dialog, with striking results.

The seven viaggi—or journeys—stem from free-jazz, an arena well familiar to both: Jacquemyn has played with the likes of Michael Moore, Tony Oxley, Peter Kowald and Barre Phillips, while Gottschalk's collaborations include guzhêng player Xu Feng Xia, William Parker, Susie Ibarra and Fred Frith. It's hardly surprising, therefore, that these improvisations are so fiercely uncompromising. In addition to violin, Gottschalk also attacks the strings of a viola, though only occasionally, on the most lyrical interludes, is it possible to distinguish the one from the other. Jacquemyn, in the main, works his bow, and both musicians employ wordless vocals, from nasal drone to something akin to a guttural, monastic mediation. Such articulations, however, are sparingly aired.

The pizzicato spluttering and sawing bowed bass of "Viaggio I" combine with frenetic energy and nerve-shredding effect like the soundtrack to some dystopian nightmare. Much of the music throughout is discordant and angular, the duo's healthy disregard for convention resulting in sounds that are, as on "Viaggio ii," evocative in turn of creaking wood, didgeridoo and animalistic mewling and growling. This is music, above all, that works on the nerves, emotions and one's imagination. For Gottschalk and Jacquemyn, as the album title suggests, nothing is out of bounds. There are also passages of quietly spun reverie, although the softly voiced interplay at the outset of the sixteen-minute "Viaggio iii" gradually evolves into a lunatic jig, the faintly sketched melodic lines themselves dissolving into more abstract sounds that maintain a tension, though not an easily discernible form, until the end.

Gottschalk and Jacquemyn embark in tandem, if not quite in unison, on "Viaggio iv," the arresting harmonics of their boldly interweaving lines repeatedly punctuated by islands of silence. The duo's maze-like paths are entirely unpredictable, though the very real sense of mutual purpose never diminishes as they spur each other on. The fractured narrative of "Viaggio v" is a tale of shifting moods. Beginning with a musical tit-for-tat, the duo exchanges staccato phrases like children's teasing mimicry; the soundscape then changes to urgent, car-horn brashness before the duo finds harmony in a gentle, melodic fade-out.

"Viaggio vi" a scratchy, fidgety affair, sees Gottschalk gravitate towards the violin's upper registers as Jacquemyn heads the opposite way with his bass. The duo signs off with "Viaggio vii," arguably the album's most atmospheric improvisation. Here, viola and bass carve out overlapping drones, Jacquemyn's barely wavering as Gottschalk's own evolves into a dark melody that compounds the sinister ambiance.

Non e Prohibito is an intense, challenging and liberating sonic journey, akin to passing through ever-changing scenery of an imaginary world. Thrilling and surprising in equal measure, it's also just a little disorienting. For those prepared to stay on board for the duration, however, and then willing to revisit Gottschalk and Jacquemyn's brave sonic world, the results are uniquely stimulating."
Fred Bouchard, The New York City Jazz Record, September 2017 p. 28 (09/2017)
"Gunda Gottschalk and Peter Jacquemyn work out their meetings of violin (doubling viola) and bass on É Pericoloso Sporgersi Ma Non É Prohibito. They seldom resort to formal classical gestures or lines while carving long arcs on their seven 'voyages'. "Viaggio 1" is edgy, high energy with lots of Gottschalk's itchy-scratchy, flamboyance versus Jacquemyn's rugged, earthy, grounding with zippy bowed walking (then talking) bass. "Viaggio 2" speaks of animal analogues: hyena squeals meet rhino grunts, then all goes quiet, athrob in the cicada-driven jungly night. "Viaggio 3" and "Viaggio 7" are solemn, dusky, with skittery/scary col legno passages and grating, rosin-heavy bows, while "Viaggio 4" has classic lyricism in fits (with a taste of the bridge of "Ol' Man River"), drifts and glisses to a folksy coda. Best are "Viaggio 5", spare, reactive, ping-pong escalating into astringent Bartók- ian see-sawing with a leisurely fade, and "Viaggio 6", nervous, squealing fiddle—shades of Billy Bang!— with grumbling mad-wasp bass.
These duos seem to play nearly pure improvisation, with few hints of 'jazz vernacular'. While both exhibit flashes of drama and humor, neither show much interest to please traditionalists."
Stef, The Free Jazz Collective (17/06/2017) ****
"In 1999, Gunda Gottschalk and Peter Jacquemyn released "E Pericoloso Sporgersi" (re-issued in 2009), a first duet between violin and bass, offering seventeen short improvisations, and which was awarded a prize in the young artist forum of the International Society for New Music. The title means"Leaning Out (the window) Is Dangerous", the first sentence in Italian most European kids learned when travelling the continent by train several decades ago, as did your servant. Today, they take it a step further, "leaning out is dangerous, but it's not forbidden", a title that gives a good idea of where the duo is taking us, far beyond the limits of safety.

And that's how the album starts, with "Viaggio 1" as a staccato dialogue of bowed strings, with short bursts and physical scrapings of strings and wood, and even when Jacquemyn brings something that ressembles a pattern, Gottschalk keeps delivering short and violent attacks with her bow, relentlessly and full of raw energy.

Gunda Gottschalk is classically trained, yet she switched quite rapidly to improvised and contemporary music, having played and released albums with Peter Kowald, who was also one of the mentors of Belgian bassist Peter Jacquemyn, a self-taught musician and visual artist.

"Viaggio 2", the second piece is of a totally different nature. The dark tension of the first part gradually shifts to minimalist repetitive phrases, uncanny and bizarre, over which Jacquemyn sings his wordless overtone singing, learned from a Mongolian tuva singer.

The long third piece shifts the whole time between moods, with even passages on the violin that could be labeled as melancholy or sad, or quiet and subdued, brought by a more paced and less intense dialogue, with both musicians often moving the music forward in the same direction. It offers a gentler side to Jacquemyn's playing, but one of strong interplay and joint musical vision.

I will not go into the detail of each track - four more to go - of completely improvised music, all called Viaggio (journey" in Italian). There is no plan, no concept, just interaction in the moment, and the duo varies a lot. They tease, they battle, they walk hand in hand, they quarrel and they find beauty, only to tear it to pieces with as much pleasure it took to create it, but most of all they explore, the unearth sounds to show the other, who gets inspired to do the same or to challenge, but they travel on the same journey, they make the journey. It's not easy to be invited with them, but once you are, it's a rewarding trip, participating in the creation of music. "