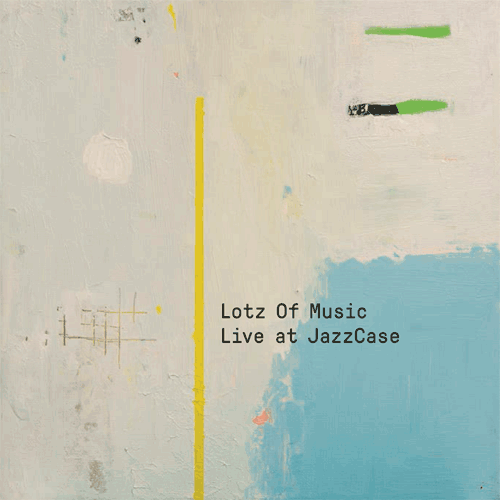 eNR071: Live At JazzCase by Lotz Of Music
Ken Waxman, Jazzword (23/11/2019)
"Eclectic as one can be in this setting, Lotz and his mostly Netherlands-based group ensure that the proper combination of backbeat and lyricism is emphasized during eight Lotz compositions. Besides the composer's flutes, the band is pianist Albert van Veenendaal, cellist Jörg Brinkman, percussionist Alan "Gunga" Purves plus guest, Swiss clarinetist Claudio Puntin. An ad-hoc meeting among virtuosos, Solar Wind also features French double bassist Joëlle Léandre and American koto player Miya Masaoka.

Surprisingly faint echoes of Soca, and other beat-oriented musics hover over the Lotz session, especially when Purves' collection of idiophones not only encompasses drum ruffs and drum stick nerve beats, but bell-ringing, implement rattling wood-block concussion, slinky stop-time, metal bar reverberation and a strange, unidentified bonging Add to this coloratura clarinet peeps and transverse whistles that could emanate from outer-space, and it's up to Brinkman's walking bass line and equivalent ground bass pumping from van Veenendaal to maintain a steady groove.

While there are points at which the rhythmic set up gets too close to 1970s' Jazz-Fusion, tracks such as "Nistru" and the giveaway titled "Improvisation" prevent surrender to the simple. On the first tune, Lotz uses bass flute tones to produce the ostinato, leaving the pianist free to roll out swing variations and the clarinetist to harmonize with the flutist in such a way that extended flutter tonguing and growling tongue stops energize the piece until it ends with downwards air twists. Peeps and beeps from both horns plus an assortment of percussion strategies characterize "Improvisation".
Brinkman's power plucking later steadies the narrative so that the final section is wide, expansive and melodic. Finally the pre-encore "Tamago" mixes exploration and equilibrium to the extent that dramatic keyboard throbs, crushing percussion pummels and ear-piercing trills from flute and clarinet end up attaining a straight-ahead balance from positioned cello pulses and gentle inner-string piano sliding and strumming.

Like other inventive instrumentalists who have extended the range of their instruments, Lotz does so with the flute family. And these CDs are proof of what can be accomplished in the right circumstances and with the proper company."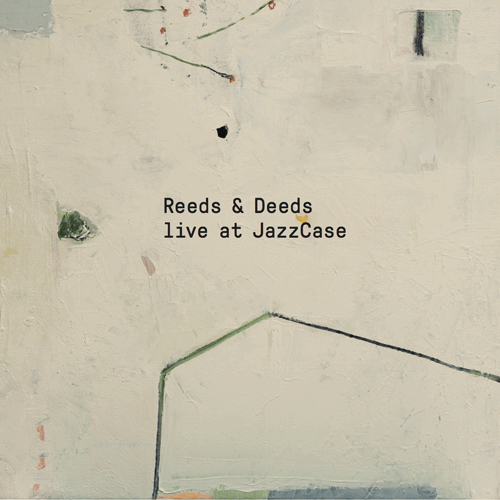 eNR074: Live At JazzCase by Reeds & Deeds
Cyriel Pluimakers, Jazzenzo (09/10/2019)
"Multi-instrumentalist Roland Kirk (1935-1977) is een van de grote legendes uit de jazz: niet alleen was hij specialist in het tegelijkertijd bespelen van meerdere instrumenten, ook was hij een meer dan geduchte kracht tijdens jamsessies. Als tenorsaxofonist was hij bijna onverslaanbaar, getuige onder meer zijn optreden in januari 1974 in Carnegie Hall waarin hij collega George Adams alle hoeken van de zaal laat zien. Zijn eigen oeuvre is wisselend van kwaliteit maar met name zijn opnames voor het Mercury label hebben de tand des tijds prima doorstaan.

Genadeloos
Het getuigt van durf om een nieuwe impuls te geven aan deze bijzondere muziek. De ironie wil dat je drie blazers nodig hebt om in de buurt te komen van deze muzikale geweldenaar. Onder het motto 'Reeds & Deeds' - een van de meest bekende albums van Kirk - hebben Frans Vermeerssen, Bo van de Graaf en Alex Coke diverse Nederlandse en Belgische podia de afgelopen twee jaar aangedaan. Achter de vleugel vinden we toetsengigant Michiel Braam, die met contrabassist Arjen Gorter en drummer Makki van Engelen een onweerstaanbare ritmesectie vormt. Het repertoire is een mix van Kirk zijn Mercury, Verve en Atlantic opnames, de labels waarmee hij verbintenissen had gedurende zijn carrière. De arrangementen volgen in grote lijnen de originele versies, maar het speelplezier is er niet minder om. De thema's bestaan vaak uit krachtig gespeelde akkoorden voor drie blazers met soms die typische hoge piccolo van Coke als extra accent. Pianist Braam is in topvorm en pakt de vleugel stevig aan: spannend is zijn intro op 'Gifts and Messages' en de drive die hij met zijn ritmetanden creëert op 'Three for the Festival' is bijna genadeloos.

Canon
Prachtig is de fluitsolo van Coke op het liefdevolle 'Steppin' into Beauty'. In 'The Haunted Melody' raakt Vermeerssen de luisteraar diep in het hart met zijn gevoelige spel op sopraansaxofoon.

Hoofdelement vormt natuurlijk de strijd tussen de tenorsaxofonisten die op diverse plekken opduikt, zoals in het hardbop-achtige 'Silverization', de oerkreet van 'Inflated Tear' en de afsluiter 'Vertigo Ro'. Het knappe is dat pianist Braam tijdens dit laatste nummer nog een forse schep bovenop de tenor battle weet te doen. Wat een gigantische kracht kan die man genereren met zijn pianospel!

Het ensemble Reeds & Deeds is niet alleen een van de meest opwindende live gebeurtenissen van dit moment, maar hun ronduit indrukwekkende cd mag nu al tot de canon van de Nederlandse jazz gerekend worden: een album waar je niet omheen kunt."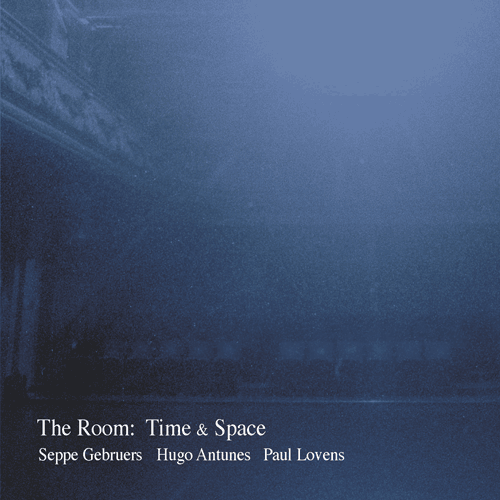 eNR084: The Room: Time & Space by Seppe Gebruers, Hugo Antunes & Paul Lovens
Geert Ryssen, Jazz and Mo #9 p.53 (09/2019)
"Wie de geïmproviseerde muziek een kans wil bieden: hier is ze. Deze speeltuin waarin je 5 topmuzikanten geïnspireerd hoort converseren is een unicum. De klankmogelijkheden van elk instrument worden héél ver uitgepuurd op deze onvoorziene reis, maar overal valt alles samen met lichtsnelheid. Bij het beluisteren van dergelijke muzikale capriolen hou je best voor ogen dat muziek gehanteerd wordt als een geperverteerde taal die daardoor anders ondenkbare mogelijkheden biedt. Het gaat over live-opnames, en je hoort af en toe ook het tevreden gelach van muzikanten die zich duidelijk goed amuseren. Wie in dit avontuur mee durft te gaan, staat dezelfde ervaring te wachten. Gewoon ogen dicht, en doen! Een schijf met een immense rijkdom."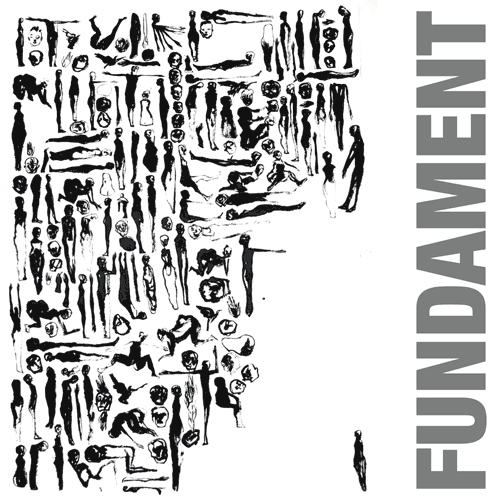 eNR071: Live At JazzCase by Lotz Of Music
Chris Joris, Jazz and Mo #9 p.57 (09/2019)
"5 contrabassen, 2 tuba's, 1 tubax, 2 baritonsaxen, 1 bassaxofoon, een trombone en de stemmen van de instrumentisten, vormen de basis van het concept van 2 lange stukken van Peter Jacquemyn: Fundament A en Fundament B, met telkens een korte aparte impro als afsluiter.

Ik hoef je niet te vertellen dat je hier wordt ondergedompeld in een diepe, donkere tunnel van horizontale klanken, als was het een offerritueel uit lang vervlogen eeuwen. De liner notes zeggen het uitgebreid en mooi. In elk geval is dit een intrigerend pluspunt in de catalogus van el NEGOCITO Records."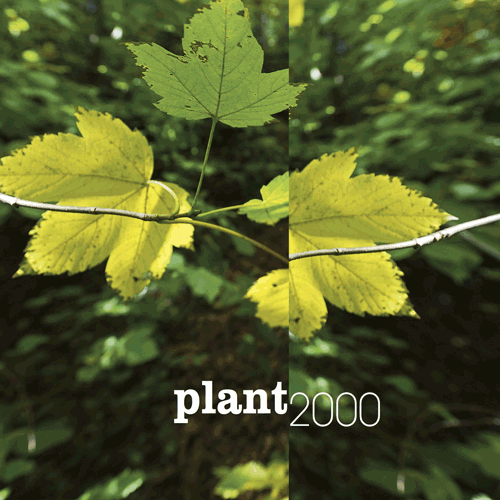 eNR088: plant by 2000
Geert Ryssen, Jazz and Mo #9 p.57 (09/2019)
"Jan Klare's multinationaal kwartet 1000 werd ter gelegenheid van het Moers Festival in 2018 een sextet en omgedoopt tot 2000. De groep heeft een aantal ongewone referentiepunten voor de grotendeels op improvisatie gebaseerde stukken: Bach, Ravel en Monteverdi of Gregoriaanse gezangen. Van de 12 composities is de helft van de hand van Klare, 1 van Bart Maris en 5 zijn de door groep geïmproviseerde stukken. De algehele sfeer van Plant is er een van ingetogen communicatie tussen de muzikanten, maar ook soms chaotisch, hevig of sterk harmonisch en één keer swingend. Vrolijk klinkt het zelden, eerder dreigend, desolaat en zoekend, maar nooit zwaarmoedig. Daarvoor zorgt dan weer de pakkende spannende interactie tussen het zestal."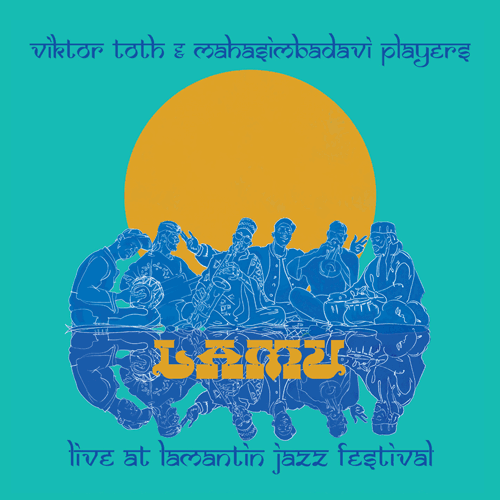 eNR090: LAMU by Viktor Tóth & The Mahasimadavi Players
Mischa Andriessen, Jazz and Mo #9 p.57 (09/2019)
"Al enige tijd is de jonge Hongaarse altsaxofonist Viktor Tóth een interessante nieuwe stem. Onder andere omdat hij zijn liefde voor de onstuimigheid van de vrijere jazz uit jaren 60 geen moment verbergt en die ook de huidige tijd wil binnentrekken. Nu gebeurt dat zo ongeveer aan de lopende band. Een deel van de jazzkritiek raakt niet uitgepraat over iemand als Kamasi Washington, maar Tóth is meer toegewijd en van humor vervuld. In het eerste nummer voert hij de freejazzclichés in zo'n hoog tempo op dat de luisteraar er meteen de houdbaarheid van vreest, tot plots rapper Simple One invalt en de band met 2 drummers en de nooit aflatende Bart Maris op trompet te verstaan geeft dat het anders moet: ze zijn hier niet op een jazzfestival.

Ze zijn daar nu juist wel, dat is precies het punt. Ontzaglijk respect voor die geste en humor. Maar alle geniale partijen daargelaten, komt de muziek toch vaak op platgetreden paden. Vooral ook omdat de rapper ritmisch sterker is dan inhoudelijk. En omdat de musici zich inhouden om de man die het woord voert niet te overstemmen. Waarom niet gewoon vrijuit spelen?"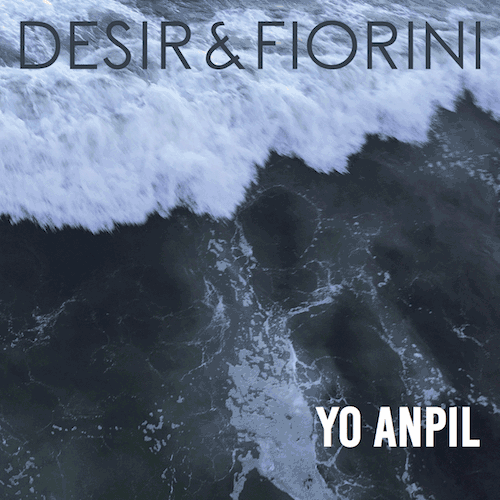 eNR085: Yo Anpil by Désir & Fiorini
Geert Ryssen, Jazz and Mo #9 p.57 (09/2019)
"De ontmoeting tussen de Belgische pianist Fabian Fiorini en de Haïtiaanse zangeres Renette Désir brengt 2 werelden samen. Beiden zijn klassiek geschoold, maar groeiden op in een verschillend universum. Fiorini schreef in 2016 het opgelegde werk voor piano van de Koningin Elisabethwedstrijd. Désir is enerzijds gevormd in de kerken en anderzijds door de door het huis schallende reggae van haar broer. In 2010 werd ze slachtoffer van de verwoestende aardbeving in haar land. Het hoeft niet te verwonderen dat dood, leed en opstanding de leidraad vormen in haar avant-garde wereldchansons.

Naast eigen werk van het duo worden All Africa en Fleurette Africaine van respectievelijk Max Roach en Duke Ellington opgenomen. Yo Anpil is een luisterplaat waarin de muzikale bagage van beide muzikanten op een boeiende en uitdagende manier met elkaar worden verweven.

Een te ontdekken avontuur!"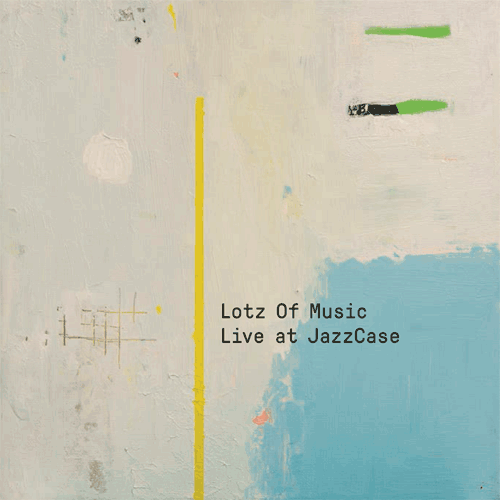 eNR071: Live At JazzCase by Lotz Of Music
Marc Van de Walle, Jazz and Mo #9 p.52 (09/2019)
"Wie de geïmproviseerde muziek een kans wil bieden: hier is ze. Deze speeltuin waarin je 5 topmuzikanten geïnspireerd hoort converseren is een unicum. De klankmogelijkheden van elk instrument worden héél ver uitgepuurd op deze onvoorziene reis, maar overal valt alles samen met lichtsnelheid. Bij het beluisteren van dergelijke muzikale capriolen hou je best voor ogen dat muziek gehanteerd wordt als een geperverteerde taal die daardoor anders ondenkbare mogelijkheden biedt. Het gaat over live-opnames, en je hoort af en toe ook het tevreden gelach van muzikanten die zich duidelijk goed amuseren. Wie in dit avontuur mee durft te gaan, staat dezelfde ervaring te wachten. Gewoon ogen dicht, en doen! Een schijf met een immense rijkdom."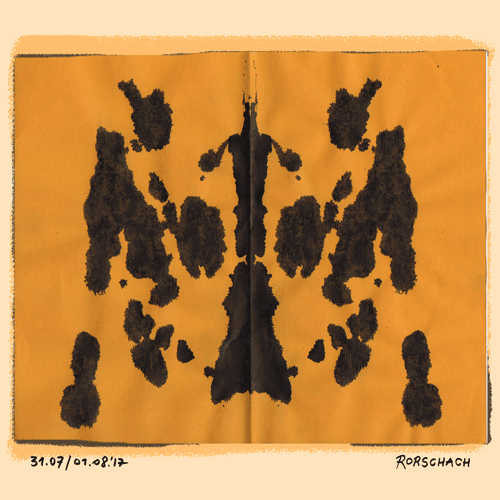 eNR093: Rorschach
Georges Tonla Briquet, Jazz'Halo (2019)
"Een auditieve Rorschach test rond improvisatie samengesteld door vier meesters op het gebied.

Er waren eens een leerling en een leermeester die beiden improvisatie beschouwen als "tool" en niet als een idioom. Ongebreidelde vrijheid zonder genrebeperking, zeg maar. Samen richtten ze het Antiduo op, een verwijzing naar begrippen als samengroeien en opsplitsen. Een eerste deel van hun ideeën brachten ze reeds eerder bij elkaar. Ze keken om zich heen en ontdekten dat er nog anderen hun stellingen apprecieerden en deelden, meer bepaald twee drummers die zich al jaren bewegen aan de rand en vooral buiten de rand van institutionele kaders. Het volgende plan was een originele Rorschach handleiding samen te stellen. Die is er nu met als ondertitel '31.07/01.08.'17', het tijdsbestek dat ze nodig hadden om dit alles naar buiten te brengen. Hoofdprotagonisten in dit wat bevreemdend verhaal, zijn pianisten Seppe Gebruers en Erik Vermeulen samen met drummers Eric Thielemans en Marek Patrman.

Hoe werkt dit nu allemaal heel concreet? Simpel eigenlijk. Als luisteraar krijg je zeven auditieve puzzels voorgeschoteld. Deze zijn opgebouwd rond stiltes en introverte passages in contrast geplaatst met roffelende geluidsgolven en assertieve insteken. Een spel van openheid en instant reageren. Om een totaalbeeld te bekomen, mag je zelf de volgorde bepalen van wat je hoort aan de hand van persoonlijke associaties. Als hulpmiddel zijn er suggestieve titels als 'Rorschach Dance', 'Lo And Behold!' en 'Rumble Bumble'. Verder geen enkele belemmering tenzij de eigen fantasie.

We probeerden het reeds verschillende malen met telkens een ander eindresultaat, afhankelijk van tijd en plaats van het luistermoment. Veel leuker wordt een les improvisatie niet. Het doet wel nieuwsgierig uitkijken naar hoe ze dit live aan boord leggen, zeker naar het publiek toe."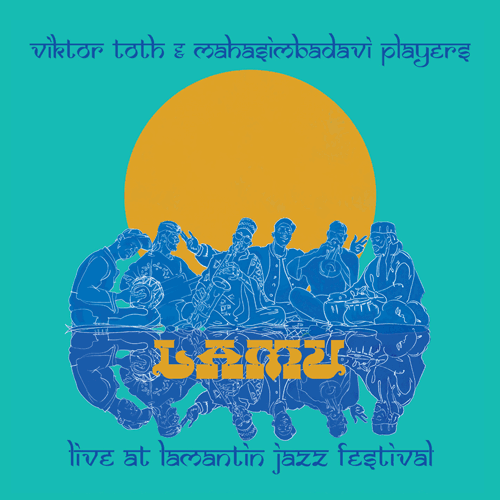 eNR090: LAMU by Viktor Tóth & The Mahasimadavi Players
Raphaël Benoit, Citizenjazz France (15/09/2019)
"Le label El Negocito Records n'est jamais à court de bonnes surprises. On a une nouvelle fois l'occasion de s'en convaincre avec la parution du septième disque de l'excellent saxophoniste hongrois Viktor Tóth dans la maison belge.

L'album rassemble plusieurs enregistrements réalisés en 2015 avec The Mahasimadavi Players, une troupe de choc qui compte Bart Maris à la trompette, le rappeur Simple One ou encore l'impressionnant contrebassiste Mátyás Szandai. Pour la batterie on retrouve le vieux compagnon de route Hamid Drake, mais aussi le jeune prodige hongrois Dávid Hodek. Si on ne présente plus le premier, il est plus que temps de parler du second, qui jouait dans son premier groupe professionnel à l'âge de 4 ans, formait The Dávid Hodek Quartet à l'âge de 11 ans, et sortait le premier album du groupe l'année suivante.

L'alternance entre les deux batteurs selon les titres décuple les possibilités rythmiques et donne des ailes à la formation. Enregistré au Lamantin Jazz Festival en Hongrie en 2015 ainsi qu'au Mu Theater à Budapest, LAMU est un petit bijou de groove et d'effusions sonores. L'influence d'Ornette Coleman est toujours aussi présente. Ce n'est pas une ombre qui plane mais un soleil qui irradie la voie qu'emprunte Viktor Tóth. La musique est très actuelle, les thèmes abordés aussi : ce disque ne relève pas du plagiat mais revendique bien un héritage à travers sa création. Et ça le rend indispensable."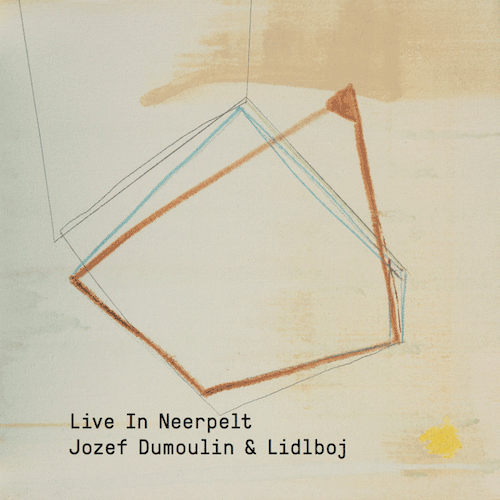 eNR070: Live In Neerpelt by Jozef Dumoulin & Lidlboj
Geert Ryssen, Jazz and Mo (2019)
"Het Dommelhof in Neerpelt heeft ondertussen een mooie reputatie als locatie waar JazzCase een podium geeft aan avontuurlijke formaties uit binnen- en buitenland. Dit concert werd opgenomen in 2011 en nooit eerder uitgegeven. Dumoulin trad uit zijn comfortzone door zijn geliefde Fender Rhodes in te ruilen voor moderne keyboards, een avontuur dat overigens van korte duur was. 9 jaar is een eeuwigheid in de carrière van een muzikant en het was met enige terughoudendheid dat Jozef deze muziek vrijgaf voor publieke consumptie. We mogen ons gelukkig prijzen dat El Negocito het initiatief nam, want het is met volle teugen genieten van de 6 stukken waarin Lidlboj zich beweegt tussen elektronica, fusion en cross-over. Een zeer genietbare en sfeervolle plaat."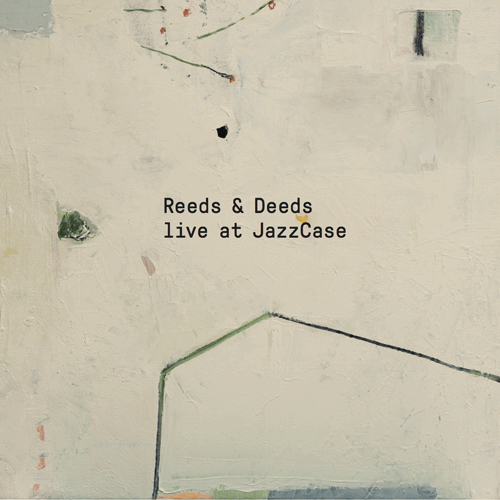 eNR074: Live At JazzCase by Reeds & Deeds
Herman te Loo, Jazzflits 17 nr. 323 (16/09/2019)
"Er zijn in Nederland de nodige saxofonisten die iets hebben met de muziek van multi-instrumentalist Rahsaan Roland Kirk. Frans Vermeerssen wijdde er al eens een project aan ('One for Rahsaan', 1995), met Michiel Braam als pianist. Het was dus niet zo verwonderlijk dat dit tweetal opdook in een 'eenmalige' sessie op het Nijmeegse jazzpodium Brebl met muziek van de Amerikaan. Met een frontlinie met Kirk-adepten Bo van de Graaf en Alex Coke, Arjen Gorter op bas en Makki van Engelen op drums klikte het echter zo goed dat het zestal onder de groepsnaam Reeds & Deeds doorging. De naam werd uiteraard ontleend aan een album van Kirk. Op 15 november van het vorig jaar streek het sextet neer in het Belgische Neerpelt, in de serie JazzCase van de Nederlander Cees van de Ven in de Dommelhof. Gelukkig stonden de microfoons aan, want het werd een gedenkwaardig concert.
De arrangementen voor de drie blazers zijn niet heel verrassend, en volgen het origineel (met de drie saxen bespeeld door die ene saxofonist) redelijk getrouw, maar de energie, speelvreugde en gevoel voor avontuur maken dat meer dan goed. Zo pakt Vermeerssen solistisch flink uit op tenor in het groovende souljazznummer 'Silverization' en is de feature van Coke (op fluit) in de minder bekende ballad 'Steppin' into beauty' wonderschoon. Verras- send is de duo-interpretatie van 'The Haunted melody' door Braam en Vermeerssen (op sopraan), misschien wel Kirks aangrijpendste thema."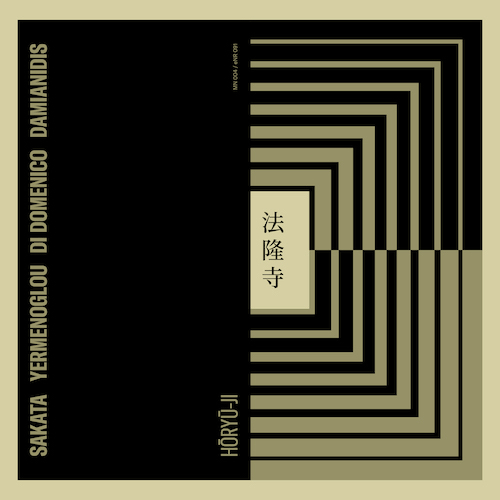 eNR091: Hōryū​-​Ji by Sakata / Yermenoglou / Di Domenico / Damianidis
Georges Tonla Briquet, Jazz'Halo (30/08/2019)
"Een internationaal kwartet dat al improviserend een uur lang uit de bol gaat in Thessaloniki onder het Japanse credo "lucht lezen".

Thessaloniki is al eeuwen een culturele draaischijf. Alternatieve stromingen gedijen er op elk gebied en in elk genre. De Duende Jazz Club, gelegen in een zijstraatje vlakbij de centrale Aristotelous Square, is een van de verplichte stopplaatsen wanneer je ginder verblijft. De Griekse gitarist Giotis Damianidis heeft er de juiste connecties. Niet verwonderlijk, hij groeide op in de stad. Ondertussen is Brussel al jaren zijn uitvalsbasis en staat hij in de kijker met onder meer Punk Kong en Don Kapot.

Op 5 mei 2018 nodigde hij drie andere bevriende muzikanten uit om samen in de Duende Jazz Club te musiceren. Zijn landgenoot Christos Yermenoglou zat achter het drumstel. Saxofonist en klarinettist van dienst was de ondertussen vierenzeventigjarige Japanse cultfiguur Akira Sakata. Tenslotte was er nog de Italiaanse pianist Giovanni Di Domenico die reeds verschillende jaren op onregelmatige tijdstippen met Sakata werkt en zelf ook al jaren in Brussel vertoeft. Hij stond trouwens in voor de finale mix en mastering van deze opname.

Twee plaatkanten van zowat een half uur (24'57 en 26'02) boordevol exuberante uitspattingen. Op kant A geeft de saxofonist het startsein en blaast meteen alles en iedereen omver. De drie anderen reageren ogenblikkelijk en counteren met eenzelfde inzet. Een heel temperamentvolle ontlading waarbij niemand ook maar een seconde aflaat, met Sakata als katalysator. Enkel de laatste twee minuten gunnen ze zich wat respijt en laten het geheel zachtjes uitdoven.

Op kant B benaderden de vier hun publiek heel wat omzichtiger. Wat saxofooncapriolen, gitaareffecten, trillende pianosnaren en cymbaalklanken lijken een nieuwe numerieke taal te ontwikkelen. Zoals te verwachten, wordt deze blauwdruk steeds drukker en gelaagder. Tot sjamanistisch oergeschreeuw en gutturaal gezang van Sakata aanleiding geven tot een heuse woede-uitbarsting. Bijzonder is dat er een heel mystiek aura zweeft boven dit alles. Wanneer de saxofonist naar het einde toe nog eens extra accenten legt, is de link naar Albert Ayler en Sun Ra niet ver meer. Als kers op de taart is er een laatste uithaal van Damianidis. Adembenemend.

De vier passen het Picasso-principe toe: "ik zoek niet, ik vind". De krachtige taal van improvisatie gehanteerd door protagonisten die de basisprincipes alsmaar verder uitwerken volgens eigen principes en rituelen.

De titel Hōryū-ji verwijst naar een boeddhistisch tempelcomplex in Japan. De bijzondere architectuur en vooral het begrip entasis (lichte bolling onderaan een zuil, terug te vinden in Griekse tempels maar ook in het complex van Hōryū-ji) intrigeerden hen. Dat het Sakata zijn eerste verblijf in Griekenland was, gaf dit concert in deze context een bijzondere meerwaarde."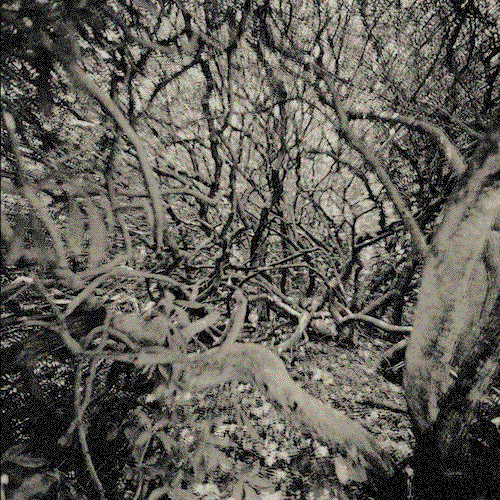 eNR083: s/t by Duo Pour 454 Chordes
Ben Taffijn, Draai om je Oren (15/08/2019)
"Het is weer eens wat anders, twee geprepareerde piano's. Maar onder de handen van Pak Yan Lau en Lionel Malric leidt dit toch tot iets bijzonders, getuige 'Duo Pour 454 Chordes', dat opnames bevat uit 2014 en dat vorig jaar verscheen op het Gentse El Negocito-label.

Lau is mij bekend. Deze multi-instrumentaliste bivakkeert in Brussel en maakt daar actief deel uit van de undergroundscene. Regelmatig is ze bovendien te gast in Antwerpen bij concerten georganiseerd door Sound in Motion. De Fransman Malric is voor mij geheel nieuw, hij blijkt vooral actief in de rock- en folkscene.

Bij geprepareerde piano gaat mijn eerste gedachte uit naar de hedendaags gecomponeerde muziek en dan met name naar de man die hier voor het eerst grootscheeps gebruik van maakte: John Cage. Wat Lau en Malric doen, is echter van geheel andere orde. En het is dat je weet dat het hier toch echt louter om twee piano's gaat, want wat je hoort is een compleet percussie-ensemble, samen met een serie oosterse strijkinstrumenten. De stijl van de muziek in opener 'Lost And Found: Turdus Merula' doet daar overigens ook aan denken. Melodie en ritme ontbreken, wat we horen is een klankspel op hoog niveau. De sfeer in 'Mount Tune' is een andere. Hier stroomt de muziek, steeds heftiger, obstakels glad strijkend. Tot er simpelweg te veel blijken te zijn en we in een mijnenveld van dissonanten belanden. Ook bij 'Lhotse, Nuptse Ou Lhaotse' ben je weer verbaasd dat dit allemaal kan met twee piano's. Ik hoor in dit bijna meditatieve stuk vol hypnotiserende klankgolven toch echt strijkers en blazers.

Pak Yan Lau & Lionel MalricZeer subtiel gaat het eraan toe in 'Shredded Tears Make Misty Clouds (On A Winter Day Whithout Jackets And Gloves)'. Een prachtige klankwereld wordt hier gecreëerd. Twee normaal gespeelde noten keren steeds terug, als een ankerpunt. Daarbinnen gebeurt van alles: het geluid van een gestreken snaar, wolken van klank, percussie-achtige ingrepen. Gaandeweg loopt het tempo op, doet ritme zijn intrede en komen we in een maalstroom van sound terecht. Afsluiter 'Les Baleines Du Negoiou' begint ook vrij rustig, in een slepend ritmisch patroon, maar al snel kruipt er iets onheilspellends in de muziek en krijgt het slepende een getergd karakter."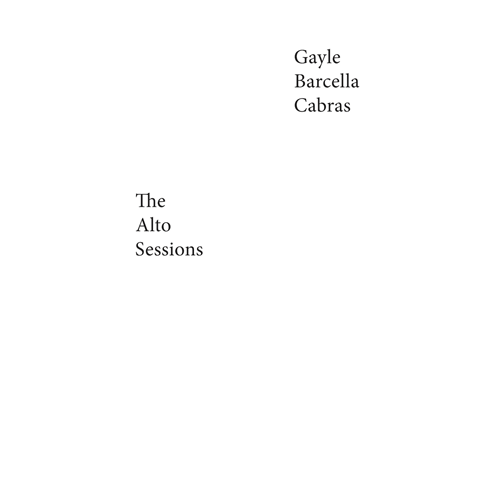 eNR092: the Alto sessions by Gayle Barcella Cabras
Avant Scena Contemporary music blog (09/08/2019)
"The Alto Sessions is released on el NEGOCITO Records. Album was recorded by Charles Gayle (alto saxophone & piano), Giovani Barcella (selected drums and cymbals) and Manolo Cabras (double bass). Three featured jazz masters are the central figures of avant-garde jazz scene. They mix up their creativity, talent, wide musical knownledge, modern musical language and individual improvising style. Innovative sonoristic experiments, original and extended playing techniques, bright and moving tunes, inspiring, thrilling and driving melodies – each jazz masters had already developped their own and unique way of playing by integrating together all these elements of musical language. The improvisers are dedicated to create something new – their music is full of contrasts, bright tunes, radical or provocative decisions, light and moving excerpts. Musicians are playing and collaborating with other famous jazz stars. All their music is based on avant-garde and experimental jazz. They had managed to develope and masterfully improve an inspiring and expressive style of improvising by using different jazz styles and streams. Experimental jazz innovations, the basics of avant-garde jazz are gently combined together with the roots of 1960's avant-garde jazz, European and American avant-garde jazz streams and the tunes related to various modern jazz styles. This huge stylistic variety also makes an effort to original and innovative sound.

"The Alto Sessions" is a burst of energy, drive and synthesis of innovations and traditions who get along just fine together. All three jazz masters are showing their masterful virtuosity, creativity, the ability to fuse absolutely contrasting excerpts and driving playing style. All music is completely based on free improvisation, experimental jazz and the newest innovations of it. The musicians don;t forget the main basics of avant-garde jazz – they get back to the roots of 1960's and 1970's jazz and the music of its pioneers. An open form is chosen everywhere – musicians are making incredible collective improvisations with expressive melodies, immediate reponses and fantastic riffs. Musicians are dedicated to create something unheard, new and exciting – remarkable, glamorous and stable melody line isn't their first priority. They choose to synthesize all the fields of musical language – that's why each composition has a driving and expressive melody line, rich musical language, dramatic culminations, dynamic and energetic rhythmic section, gorgeous background which is illustrated by fascinating sonoristic experiments and expansion of technical abilities. The music is contrasting and bright – musicians are fusing together different pieces who have individual style, motion and character. A colorful, expressive and modern instrumental section is made by experimental, specific and extended playing techniques, special effects, strange timbres and some classical playing techniques. Saxophone's and piano's melodies by Charles Gayle are real bursts of energy. Sharp, perturbating and blowing riffs who come to passionate, light and dizzy passages, gorgeous ornaments, silent contemplations, slow and lyrical excerpts or go straight to hot thrills, full blasts, terrific vibrant culminations, impressive melodies, aggressive sharp and frantic blow outs – that's the main elements of saxophone's melodies. It's – energetic, bright, vivid and driving improvisations, which make an effort to energetic, remarkable and simply fantastic melody line. Charles Gayle also is a great pianist. His piano tunes are filled with vivid and light excerpts, expressive and charming melodies, driving solos who are frequently accompagnied by dizzy transcendental passages, strange tunes, special effects and gorgeous ornaments. Perturbating breaking sessions, frantic sequences of disonances and turbulent rhythmic series also are frequently used in his music. The synthesis of these elements finally makes a charming, bright and exclusive sound. Bass tunes by Manolo Cabras are based on sound experiments and innovative ideas. Improviser is showing his huge musical knownledge and expressive musical language. He goes through different moods who are strongly contrasting with each other – from silent, relaxing, dreamy or minimalistic samples music gets thrilling, rapid, dynamic, shrieky, turbulent, vibrant and terrific or calms down to stable and deep bass line, which is kept all the time. Manolo Cabras improvisations have a suggestive, innovative and interesting sound. Drums section by Giovani Barcella is energetic and dynamic. Nervous and complicated bebop, aggressive and moving hard bop, contrasting post bop, stable and relaxing cool, extravagant and constantly changing mainstream rhythms are mixed up to the African and Afroamerican music rhythms, impressive and wild free improvisations, spontaneous solos and stunning sonoristic experiments. Drummer manages to create an impressive rhythmic section – it's bright, dynamic, vivid, perturbating and driving. The music of this album is a great collaboration of three featured jazz masters – it's made with passion, drive and expression."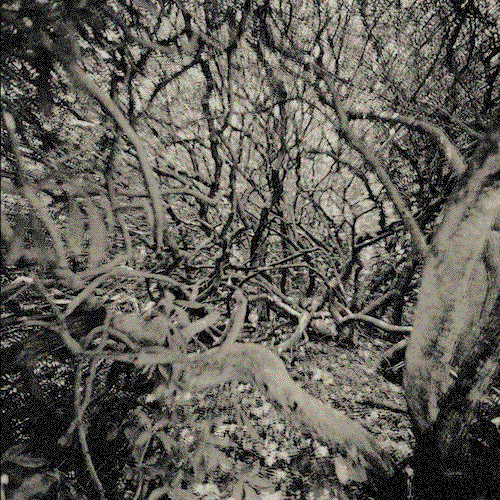 eNR083: s/t by Duo Pour 454 Chordes
Marc Van de Walle, Jazz and Mo (2019)
"Pak Yan Lau experimeert al langer met speelgoedinstrumenten, elektronica etc. Deze cd kwam op een eenvoudige manier tot stand. In de lente van 2014 zette ze zich samen met Lionel Malric, allebei met geprepareerde piano's, en ze lieten de inspiratie en de improvisatie rijkelijk de eigen aders vinden. Meer is dit niet, maar zeker ook niet minder: een efemeer gebeuren tussen 2 pianisten die jongleren met sfeer, klanken en de mogelijkheden die de instrumenten te bieden hebben. Een klankencollage, gedreven door de inspiratie van het moment. Bevreemdend klinkt het alleszins wel, vooral door het aleatorisch principe dat hier gehanteerd wordt. Merkwaardige schijf."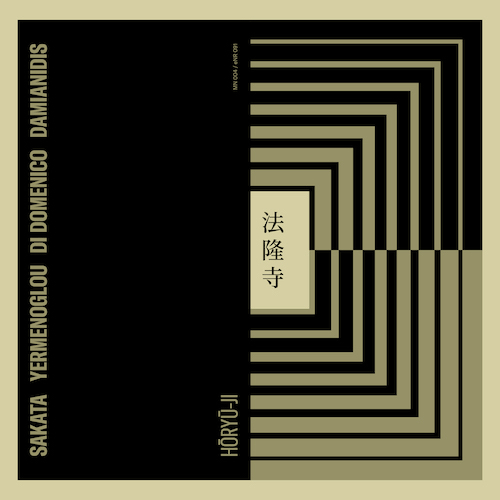 eNR091: Hōryū​-​Ji by Sakata / Yermenoglou / Di Domenico / Damianidis
Eyal Hareuveni, Salt Peanuts (17/06/2019)
"Hōryū-ji (法隆寺) means in Japanese: the Learning Temple of the Flourishing Law. It is the name of one of the powerful Seven Great Buddhist Temples in Japan, dating from the beginning of the seventh century with a wooden pagoda that is considered to be the oldest wooden building existing in the world. The strong, curved architecture of this famous temple inspired the meeting of Japanese legendary reeds player Akira Sakata, frequent collaborator of Sakata, Italian, Brussels-based pianist Giovanni Di Domenico (both recorded the duo album Iruman, Mbari, 2014 and later four more albums with ad-hoc quartets), fellow Brussels resident, Greek guitarist Giotis Damianidis and Greek, Thessaloniki-based drummer Christos Yermenoglou.

This ad-hoc quartet met for two performances at Duende Jazz Club in Thessaloniki on May 2018, the second of which yielded «Hōryū-ji». The music is completely free-improvised, reflecting the ecstatic power of the art of the moment, the intense experience that thrives on the edg and acknowledgement of deep spiritual roots of free, invigorating meeting. If you will, also the uncompromising, resilient essence of the Japanese temple.

Sakata, obviously, is the the natural leader. He sets the fiery atmosphere of this session immediately and already on the first note that he plays. But the interplay is democratic and allows Di Domenico and Damianidis to take the lead later before Sakata offers a more lyrical vein for the quartet to follow. Later it alternates again between a steamy, ecstatic catharsis and a totally open interplay. Sakata takes the lead again on the beginning of the second untitled piece, now playing the clarinet and deepening the open, contemplative vein of the previous piece and later turns this kind of open, conversational interplay into a highly playful one, highlighting his deep understanding with Di Domenico. This piece reaches its emotional climax when Sakata begins one of his inimitable speech, cries-talk-chants-raps his diatribes in a manner that only he can. He builds the dramatic tension with this speech towards the inevitable, powerful coda. But now the effects-laden guitar of Damianidis sends this quartet to far away galaxies, as if insisting on reaching Sun Ra, wherever he is in deep space."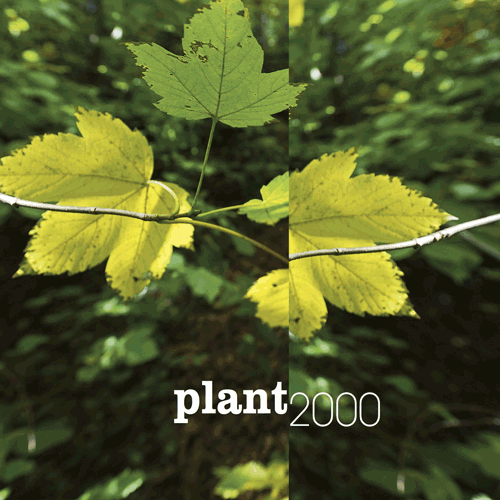 eNR088: plant by 2000
Bruce Lee Gallanter, Downtown Music Gallery, New York (14/06/2019)
"2000 with JAN KLARE / BART MARIS / WILBERT DE JOODE / MICHAEL VATCHER* + STEVE SWELL* / ELISABETH COUDOUX – Plant (El Negocito / Umland Rercords 19; EEC) Featuring Jan Klare on alto sax, Bart Maris on trumpet, Wilbert DeJoode on bass and Michael Vatcher on drums plus Elisabeth Coudoux on cello and Steve Swell on trombone. 1000 began in 2004 as a quartet with Mr. Klare, Maris, DeJoode and Vatcher. This quartet went on to record five discs, the last one included Eugene Chadbourne as their guest. Although they are an improvising unit, they have played pieces by classical composers like JS Bach, Ravel, Monteverdi and Gregorian chants. Formerly American drummer Michael Vatcher moved to New York in 2017 and has been helping out at DMG this year. 1000 expanded with two guests (Steve Swell & Elisabeth Coudoux) to become 2000 and play at the Moers Festival last year (2018). This disc features the six piece version of 2000 and was recorded in a studio in May of 2018.

Since I am only mildly familiar with the music of Bach and Ravel, I couldn't tell you which composers inspired which pieces on this disc. All the pieces were written Jan Klare or Bart Maris with one piece as a group improv. Starting with "Garden", there is an enchanting series of drones provided by the sax, trumpet, cello and bass with Mr. Vatcher's subtle small percussion used as selective sonic spice. "Shells" sounds free yet there is much more going on below the surface, it sounds as if the center is constantly shifting, with different waves rising and falling. I love the sound of those shifting harmonies, the sax, trumpet, trombone and cello work well as one united sound mass. On "Toss", the several currents shift around one another, keeping us all off balance, like balancing on raft in the ocean. The sounds of multiple horns is most triumphant, as if there is something important to take place. No matter how free things sound at times, there is a number of directed or written sections which emerge from the more chaotic moments. There is a good deal of unexpected magic going on here, sections that seem to come out of nowhere and bring together different subsections of the sextet. Longtime favorite of mine, Michael Vatcher is a perfect choice as he knows when to lay out and only contributes when it is necessary. Without a doubt, this is my favorite CD of the week!"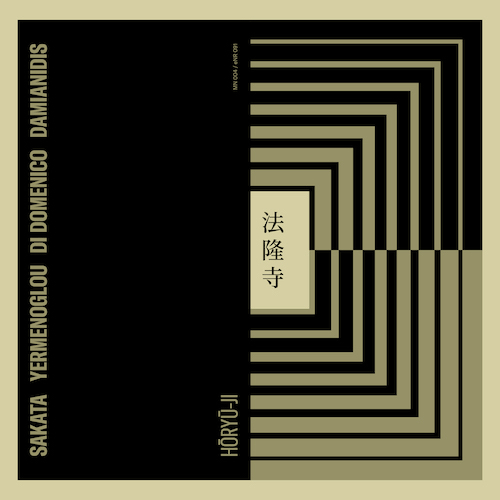 eNR091: Hōryū​-​Ji by Sakata / Yermenoglou / Di Domenico / Damianidis
Fotis Nikolakopoulos, The Free Jazz Collective (05/06/2019) ****½
"There aren't many things happening right now that connect the international free jazz and improvisational scene with Greece. So, it is a joy to review this album recorded a year back in Thessaloniki at Duende Jazz club. We haven't witnessed that much of Akira Sakata's art in this part of the world. Even though he has been spreading fire music combined with ritualistic traditions of his birthplace for about 5 decades.

On this recording he teams up with two great Greek improvisers, Christos Yermenoglou (drums, percussion) and Giotis Damianidis (electric guitar). Along with the constantly in top form pianist Giovanni Di Domenico they create a Coltrane-ish affair, celebrating free thinking music of love, peace and solace. This is a vinyl and download only release, and the LP is comprised of two long improvisations clocking at fifty minutes.

Sakata's presence always marks a recording as a must have for me. I've many times caught myself listening to him intensely. Pure joy comes out of his passionate reeds, the way he integrates vocalizations, screams, growls within his playing while in no way he is saturating his partners. Sakata's rituals bare a collective symbolism of catharsis akin to the long tradition of Japan's music.
But he is not alone in all this. The two long improvisations provide enough room and space for their collective playing. Being a fan of Yermenoglou, I always enjoy his easiness to integrate, act and react upon the challenges the others put on him. Here my minimal technical knowledge sees him as a duo with the piano of Di Domenico. The team up seemingly playing in close proximity.Even though there is no double-bass, this recording suffers not from the lack of rhythm. Di Domenico's chameleonic playing provides additional rhythms, while in other cases is the melodic conjuction with the others. He can play so free in a late period Coltrane way and a few minutes later he seems so disciplined in order to balance the fierce attack of Damianidis electric guitar.

At first the guitar, the way it sounded and how it reacted with the others puzzled me. It certainly has a more rockish timbre, it's even psychedelic someone could comment. It's definitely not the "typical" electric guitar of improvisational recordings. At some points Damianidi's guitar freaks out and goes its own way defying any expectations of the listener. That could be a very accurate description for this LP. Even though I listened to it with joy and enthusiasm from its first seconds (and this attitude sometimes makes any existing flaws inaudible…), it continued to thrill me even after repeated listening. "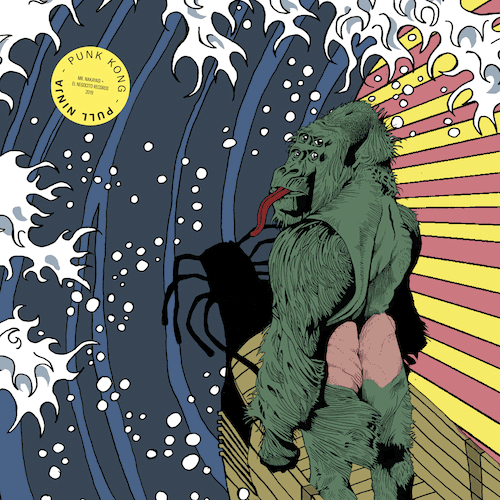 eNR089: Pull Ninja by Punk Kong
Georges Tonla Briquet, Jazz'Halo (25/05/2019)
"De kervende en energieke impulsen van het debuut zijn nog steeds aanwezig maar werden gefinetuned en verbouwd tot een meer consistent en gestructureerd verhaal.

'Lonely Cedar' getuigde reeds van een doorgedreven visie. Met dit vervolg extrapoleert componist Giotis Damianidis alle vorige ideeën naar een nieuwe stratosfeer. Hij behield daarbij dezelfde bezetting: drie blazers, een drummer en hijzelf op gitaar.

De huiveringwekkende horrorsfeer gecreëerd rond een sloom gierende gitaar is de welkomstgroet. Met een verkapt second line ritme en de blazers die stapvoets opdagen, trekt de stoet langzaam op gang. Ondertussen introduceert de gitaar een driedimensionaal geluid door de spacy wah-wah-effecten. Geleidelijk aan verstrengelen de saxofoons zich verder onder elkaar als een driedubbele helixstructuur. Dit alles heel gestileerd en volledig onder controle zonder enig teken van overdaad. De toon is gezet voor een saga waarin de hoofdpersonages zich laven aan jazz, rock, prog en hedendaags klassiek.

Zo zorgt gastmuzikant Giovanni Di Domenico in 'Atomic Nucleus' voor een totale immersie in Fender Rhodes lagen, als de choreografie van laserstralen in een rookgordijn. Kant A sluit af met een verwante atmosfeer als deze van bij de aanvang. Lijzig en met chirurgische precisie als het lemmet van een Wusthof fileermes. Enkel het bijhorende schimmenspel van vloeistofdia's ontbreekt nog.

Kant B begint met gelijkaardig iel vacuümgevoel. De dreiging is er maar je weet niet van welke kant het gevaar zal opdagen. Tot de gitaar in slow motion opduikt, tergend traag schrapend en duidelijk getormenteerd. Hallucinante taferelen, allemaal uitvergroot door een trance-effect opgeroepen door de tribal drumming van Lobo en de kermende saxofoons ('Better Fly'). Een heus concentraat van Bowie's 'Blackstar' en zijn Berlijnse periode waarbij meteen de lijn doorgetrokken wordt naar 'In-A-Gadda-Da-Vida' van Iron Butterfly. Vooral ook heel bloedstollend. Onwillekeurig doet dit alles denken aan de recente remake van Dario Argento zijn cultklassieker 'Suspiria' door regisseur Luca Guadagnino (met de muziek van Tom Yorke).

Titels als 'Euryphaessa', 'Sky Bubbles' en 'There Are Other Worlds' lijken ankerpunten maar zonder een enkele vorm van zekerheid. Wederom een prachtige vinyluitgave met, net als vorige keer, artwork van Bruno Ferro Xavier da Silva. Genummerd en beperkt tot 300 exemplaren en dus gegarandeerd binnenkort een collector item."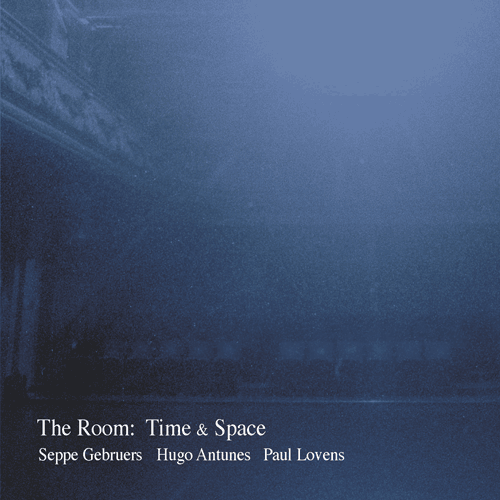 eNR084: The Room: Time & Space by Seppe Gebruers, Hugo Antunes & Paul Lovens
Eyal Hareuveni, Salt Peanuts (09/05/2019)
"This is a piano trio that bypasses the great legacy of such trios. Young Belgian pianist Seppe Gebruers plays two pianos simultaneously, the second one is tuned a fraction lower than the first, so he can create microtonal intervals that sparkle, both in the melody and the harmonies. Portuguese double bass player Hugo Antunes is a generation older than Gebruers and here he adds preparations to his instrument. Veteran German master percussionist Paul Lovens, who adds cymbals and gongs to his drum-set, is known for his idiosyncratic timing, dynamics and colour, all allowing him to liberate the percussion from its traditional dilemma of either serving the music or towering over it.

Naturally, «The Room: Time & Space», recorded at «kc nona», Mechelen, Belgium, on February 2016, offers a bold and the most free perspective on the senses of time and space. As Lovens suggests in his liner notes: «There are rooms that invite you to seek shelter whereas other rooms seem to help you to concentrate, or they pull out of you thoughts and behaviour that has been waiting inside you to be awakened». The room where was album was recorded turned out to be a «little gloomy theatre», but Lovens concludes: «because we were ready to receive, the room took power over us».

The trio of Gebruers, Antunes and Lovens plays «five unedited improvisations» that fill the space of this «little gloomy theatre» with an enigmatic, totally unpredictable and beautifully weird sounds, focused first and foremost on a democratic interplay, leaving space for each musician to lead on and letting the music float in space and evolve organically, in its own pace and with no sense of urgency. Lovens masterfully colors the two pianos quarter-tones produced by Gebruers while Antunes charges the interplay with cryptic rhythmic patterns. You may feel the intensity and the tangible qualities of each sound, as well as the elusive architecture and fragile tension between these strange sounds, still, always enchanted by the delicate, searching conversational flow.

Beauty is indeed a strange thing, especially as this trio redefines our senses of time and space. And maybe, as Lovens wrote, it is impossible to describe in words what this trio does, but to listen with open ears and find comfort in the wise advice of Ludwig Wittgenstein: «Whereof one cannot speak, thereof one must be silent»."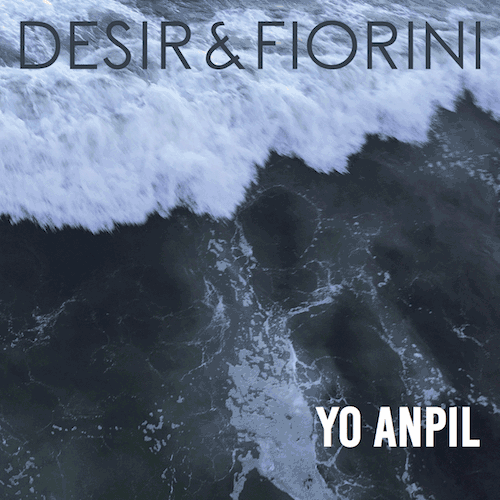 eNR085: Ýo Anpil by Désir & Fiorini
Herman te Loo, Jazzflits 317 p.8 (06/05/2019)
"Dat de piano ook gezien kan worden als een slagwerkinstrument, is een bekend gegeven. De Belgische pianist Fabian Fiorini diept die mogelijkheid van de Fazioli-vleugel in de studio in het Franse Meudon flink uit. Soms horen we hem alleen maar de klankkast van het instrument bespelen, en op andere momenten dempt hij de snaren af en klinkt de piano als een stuk gestemd Afrikaans slagwerk, zoals een balafon of een marimba. Daarmee maakt hij zich tot een uitstekende muzikale partner voor de jonge Haïtiaanse zangeres Renette Désir. Haar achtergrond is gedrenkt in voodoo en sterke Afrikaanse wortels. Ze heeft een stem die rauw en expressief is, en waarmee ze verhalen vertelt. In 'Ala vil', bijvoorbeeld, kirt, giechelt en schreeuwt ze dat het een aard heeft. De hele buurt mag haar verhaal in al zijn dramatiek horen. Het nummer doet hierin wel wat denken aan het vroege werk van Greetje Bijma. Ook is Désir een perfecte vertolker van 'All Africa', dat Max Roach voor Abbey Lincoln schreef. In de versie van Désir & Fiorini blijft het politieke statement kaarsrecht overeind, al maakt het tweetal er wel zijn eigen verhaal van. Dat het niet alleen maar heftigheid is wat hier de klok slaat, horen we in het ingetogen 'Enchantiyon' en in Fiorini's solo-interpretatie van Ellingtons 'Fleurette Africaine (African Flower'). 'Ýo Anpil' is een verbluffend debuut van een duo dat zichzelf hiermee meteen op de kaart zet."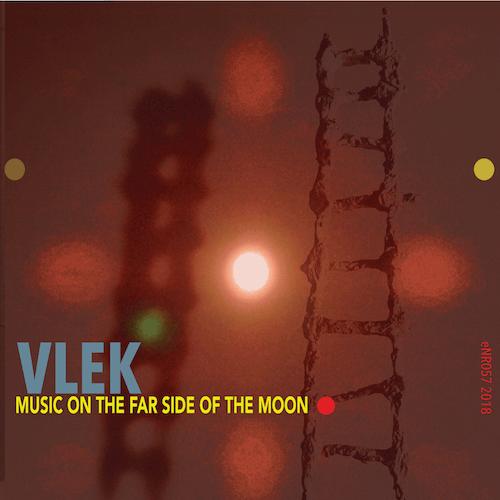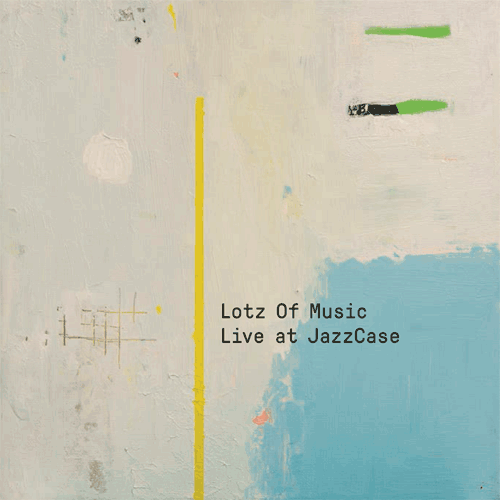 eNR057: Music On The Far Side Of The Moon by Vlek
eNR071: Rumble, Vlek in Neerpelt by Vlek
Herman te Loo, Jazzflits 317 p.10 (06/05/2019)
"Het is hollen of stilstaan met Vlek. De laatste cd van de Brabantse all star-formatie dateert alweer van 2014, maar nu trakteert het Belgische label El Negocito ons op maar liefst twee nieuwe platen van het septet. Het gaat om twee live-opnamen, gemaakt in het Belgische Neerpelt ('Rumble') in april 2016 en in de Tilburgse jazztempel Paradox ('Music On The Far Side Of The Moon') in april 2018. Dat biedt mooi vergelijkingsmateriaal, want in twee jaar kan er best wat gebeuren. Toch is er in essentie niet heel veel verschil tussen beide albums, want het concept van de band is in de tien jaar van zijn bestaan steeds meer uitgekristalliseerd, maar niet in essentie veranderd. Omdat bijna alle bandleden componeren en er geen echte kapitein op het schip staat, waaiert het repertoire breed uit, en raakt het boek steeds voller. Op één nummer na zijn er geen doublures tussen beide setlijsten. Dat ene nummer is de uitsmijter van beide concerten, en tevens de titeltrack van 'Music On The Far Side Of The Moon'. Trompettist Jeroen Doomernik schreef het vrolijke deuntje, dat nog dagenlang in je hoofd blijft hangen. Maar in typische Vlek-stijl wordt de vrolijke melodie om zeep geholpen door fijne vintage-synthesizerklanken en giert saxofonist Edward Capel solistisch danig uit de bocht, waarna alles weer op zijn pootjes terechtkomt. Ook gitarist Jacq Palinckx heeft een goede hand in het schrijven van memorabele, poppy thema's die grondig worden gedeconstrueerd in improvisaties waarin rock, noise en klankexploraties om de hoofdrol vechten. 'Glop' (op 'Rumble') en 'Waarheid is ook maar een feit' (op 'Music') zijn treffende voorbeelden van dit procedé. Edward Capel laat in zijn compositorische bijdragen een voorkeur voor Ethiopische invloeden horen (zoals 'Brainwash' op 'Music'), hetgeen niet vreemd is, gezien de band die hij er naast Vlek op na houdt: Eddy & the Ethiopians. Toetsenist Bart van Dongen en bassist Bart Palinckx verwerken graag arrangementen in hun composities, en met zo'n ervaren blazersfrontlinie levert dat welluidende resultaten op, zoals Van Dongens 'Three tracks in the desert' (op 'Music'). De bindende factoren tussen alle muziek (op beide albums) zijn humor, avontuur en verhalen vertellen. De soms abstracte improvisaties hebben altijd een rol in het geheel en het contrasteren van hoge en lage cultuur houdt de geest van Willem Breuker in de Nederlandse jazz levend. Een vergelijking tussen beide cd's leert overigens dat de groep in twee jaar tijd nóg hechter en beter op elkaar ingespeeld is geraakt. 'Music On The Far Side Of The Moon' is misschien iets uitbundiger, maar het kan zijn dat het thuisvoordeel hier meespeelt."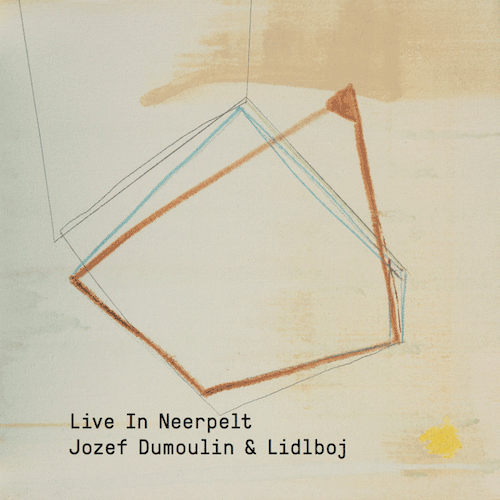 eNR070: Live In Neerpelt by Jozef Dumoulin & Lidlboj
Glen Astarita, All About Jazz (27/04/2019) ****
"Belgian keyboardist Jozef Dumoulin incorporates some oddball and magical innuendoes with his Fender Rhodes and electronics implementations, and is an inventive improviser who comingles a flock of emotive voicings into his work. On this outing he leads an international outfit, featuring Clean Feed Records artist Lynn Cassiers who harmonizes with the instrumentalists via her angelic vocals, while also incorporating electronics into the grand schema, following suit with her band-mates.

The musicians project lucid imagery throughout this live offering recorded in 2011. Cassier's whispery voice is a harmonious instrument whether she's layering word or sounds over the top or when circumnavigating the quintet's subtle EFX parts and unison choruses. And even though many of the leader's comps are semi-structured, experimental or uniform, the band radiates fervor and affability. However, "August 22nd" features a daunting mid-tempo groove, amped by baritone saxophonist Bo Van der Werf's intense and deterministic soloing atop a backbeat, coupled with Dumoulin's silvery keys and resonating contrasts.

"Ik Roep" sounds like a detuned guitar is formulating a loose theme, but in all likelihood it is probably synths, or something of that nature, shifting above Dries Laheye's ominous bass patterns. Here, drummer Eric Thielemans lays down the restrained pulse as the ensemble oscillates the current from fast to slow amid offbeat chords and a changeable flow. It's sort of like a bizarre hallucination, complete with haunting motifs, ostinato phrasings and sinister undertones. Regardless, the musicians execute amenable inner-workings and don't overstate anything, which is a trait that heightens their mode of pursuing uncannily accessible song-forms.

On "Van Vlaanderen" their use of electronics casts an interstellar soundscape with strange noises and short-circuited interference, as they gradually raise the pitch, abetted by corpulent synth bass lines and tense sax and voice parts. Indeed, the artists' insightful electronics treatments and quirky theme-building methods, coupled with free jazz improvisation, sporadic detours and sultry melodic content, are some of the components translating into a standout session."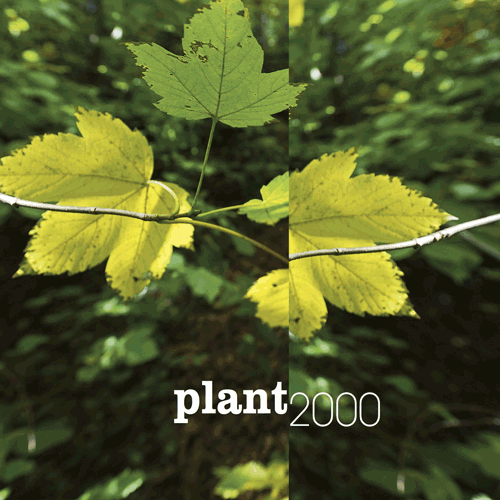 eNR088: plant by 2000
Ken Waxman, Jazzword (21/04/2019)
"Proving once again his adaptability and the welcome he gets from European-based bands two of New York trombonist Steve Swell's newest CDs highlight his contributions to ostensibly German-based combos. ... With low-pitched exploration an apt metaphor for the affiliated sextet Plant, the other CD demonstrates the re-imagining of the sextet sounds from a band that started as a trio in 2004. With more textures available with extra instruments, Plant's tracks range from the amiable to the agitated to the atonal. For instance the set begins with "garden ", a cultured slice of harmonized then splintered horn parts that ends with broken chord climaxes from plunger trombone and shrill reeds. A lively rhythm tune, the penultimate "more shells" mixes savory plucks from the bassist, souped-up cello slices, and horn parts ranging from mid-section harmony to whistling alto saxophone bites. The preceding "teasy venus" however presages a detour into foot-tapping pseudo-Dixieland. It includes rumbles, splatters and pops from Vatcher that solidify into a march to blend with de Joode's walking bass, Maris' trumpet whinnies and Swell's tailgate smears. Still other tracks portray this blend of dynamics and delights by keeping the interaction resolutely 21st Century. For instance "rott" is defined by how the theme sneaks out after mixed bellows and growls from the low-pitched trombone and the high-pitched trumpet, evolves into a stop-time march and climaxing at steeplechase speeds. Most crucially, de Joode's intermittent double-timed bass plucks and a swelling pizzicato exposition from Coudoux on "wobble" ignore the title to become intense as ring-modulator-like gonging and buzzing reed timbres fill the sound field."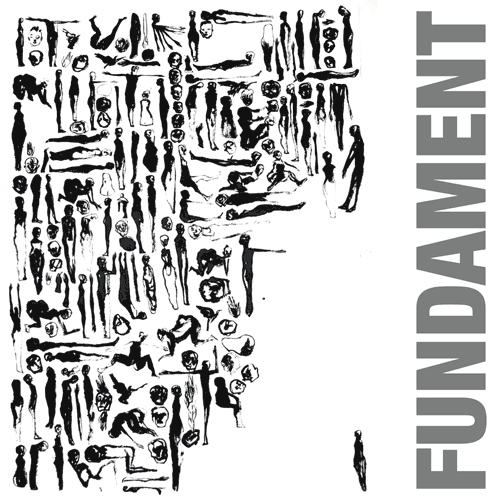 eNR068: s/t by FUNDAMENT
Eyal Hareuveni, Salt Peanuts (21/04/2019)
"«FUNDAMENT» (foundation in Dutch) is a project of Belgian double bass player, sculptor and visual artist performer Peter Jacquemyn, dedicated to late, great German trombonist and close collaborator, Johannes Bauer (1954-2016). Jacquemyn choreographed together deep, dark and low sounds and images and created an almost spatial mass, or as he calls it «an exploration and celebration of the underflow».

Jacquemyn organized a unique ensemble, a «small army of bass instruments» focused on the most vibrant, deep-toned spectrum of sounds and breaths, comprised of five double bass players the shamans of the ensemble, tubax player, bass saxophone player, trombonist, two bass tuba players, two baritone sax player plus five vocalists, including Jacquemyn himself, who uses Mongolian Tuvan throat-singing.

«FUNDAMENT» is informed by innovative compositional ideas of John Cage, Karlheinz Stockhausen and Anthony Braxton and invites the listener to experience multitude of deep and dark vibrations and let these powerful. meditative vibrations lead to a spiritual dream state, a «temple» of imaginative aural terrains and sonic images. During the performance of «FUNDAMENT» the musicians are placed in different positions of the venue («FUNDAMENT» was rehearsed and recorded at Nona arts centre in Mechelen, Belgium), marching forward, back and across the venue, producing a fascinating sonic environment where the deep and resonant timbral exchanges of different families of instruments move in synchronized directions.

«FUNDAMENT» succeeds to create its own sonic universe. A massive and almost tangible entity of dark, deep-toned sounds that keeps embracing the listener with more and more layers of seductive sounds. These resonant sounds have cumulative powerful, emotional effect, almost a psychedelic one. You may feel that your senses are attuned anew to capture the most delicate and fragile vibrations, experiencing to the fullest by all sonic and visual nuances. The short interlude, especially the second, the meditative chanting of «earth», call for a humble kind of compassion, maybe asking to apply the powerful experience of «FUNDAMENT» in our daily life."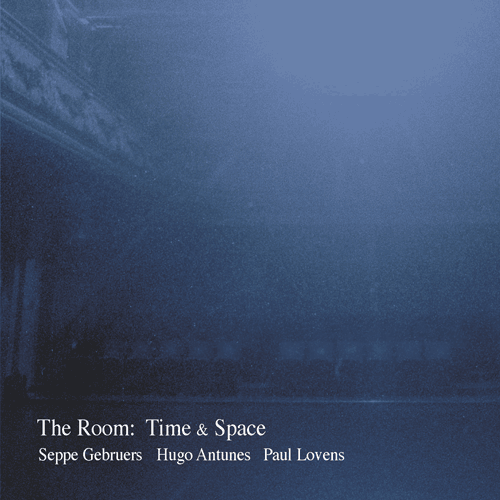 eNR084: The Room: Time & Space by Seppe Gebruers, Hugo Antunes & Paul Lovens
Ken Waxman, Jazzword (17/04/2019)
"While, using an electric instead of an acoustic bass may be one common variant from the piano trio formula, Belgian pianist Seppe Gebruers comes up with another change on Time & Space by playing simultaneously with each hand two grand pianos tuned a quarter tone apart. The pianist who has been in Bambi Pang Pang and other bands, is joined in The Room by Portuguese in Belgium, Hugo Antunes, who plays prepared and unprepared bass, and veteran German percussionist Paul Lovens, longtime trio partner of Alexander con Schlippenbach and Evan Parker. An instance of The Room's complex design is best expressed on "Room 5b". Here Lovens' ambulatory slaps and Antunes' spiccato runs urge on the exposition, evenly divided between upwards dynamics from one keyboard and broken chord exploration on the other. Eventually, following auxiliary soundboard rattles and strummed internal strings, an impressionistic theme is revealed that resounds until the end. Supple or speedy note sprinkles or metronomic pacing are used on other tracks, as Gebruers' playing can be gentle and recital-ready at certain junctures or ruggedly expressive with clipping or uneven clusters on the keys as well as plucks or slides on the inner string set at others. At the same time this isn't a piano and accompaniment exhibition, but an instance of how ideas can be moved among the trio in a round robin fashion. Parallel to his improvisations are string and wood scraping from the bassist and a collection of perfectly time cymbal clashes or drum top hand-patting that fill the remaining spaces. "Room 2", the final track, is a pared-down adaptation of the trio program. Sweeps and clanks from the dual keyboards descend to tone hunting and pecking, Antunes contributes fragmented textures and Lovens jerks and joggles the percussion strategy until a blast of supple piano notes and abrasive cymbal rubs combine to end the performance."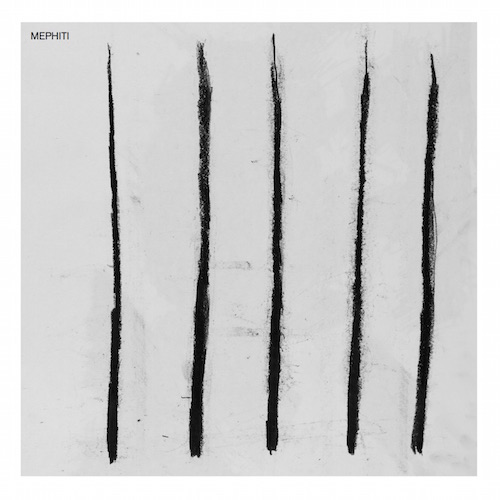 eNR082: s/t by Mephiti
Akim A.j. Willems, Cultuurpakt (15/04/2019)
"Procrastinatie is ons niet vreemd, maar dat is niet de reden waarom deze bespreking op zich liet wachten. Dat komt zo: Mephiti nodigt keer op keer, ongeacht de omstandigheden – of je nu van plan was om te werken, auto aan het rijden bent, jezelf in de zetel vlijt met een boek om te lezen, in bad ligt, op bed ligt te vrijen of je aan je schrijftafel zet om een cd te bespreken – uit om alles te laten vallen, te luisteren en te genieten. Maar het voornemen voor vandaag is om maar meteen tot de essentie te komen.

DAT ALLEMAAL EN NOG VEEL MEER

Mephiti is een ontspannen zomeravond onder vrienden, gezeten rond een massief houten tafel op een terras van kasseistenen van een boerderijtje in Toscane met zicht over een donkergeel en lichtgroen glooiend landschap, de hitte van de middag is al naar huis en het frisse van de nacht is nog niet toegekomen, de sfeer is ingetogen uitgelaten na een uitbundige dag.

Mephiti is een grijsbruine herfstochtend op de fiets, langs het jaagpad van een kanaal, in de verste verten niemand voor je, in de verste verten niemand achter je, slechts je eigen gehijg en het plensen van dikke regendruppels op je gezicht en in het water naast je, je bent blij zonder reden, maar op een weemoedige manier, bij het begin van misschien wel een doodnormale dag.

Mephiti is het warme licht in het verre zwart van het vroege begin van een winternacht dat je door het glas in de deur van de blokhutsauna ziet, de hitte die haar armen rond je rillerige lijf slaat zodra je er binnen gaat, het parelen van zweet, van je slaap, via je kaak en kin naar je hals tot op het welven van je borst, het is donker, maar je bent niet moe, slechts loom.

Mephiti is te fel blauw dat op nieuwe lentedagen overmoedig warm weer speelt achter glas, bij een glas chardonnay, met je jas op de stoel naast je, je trui ook wat later, maar dan toch weer aan om huiswaarts te gaan tegen een achtergrond van oranje-roze dat toch weer een pak frisser is dan daarnet, je voelt je jong als de lammeren in de wei, maar je bent het niet en dat deert ook niet.

Mephiti is dat allemaal. En nog veel meer.

BOGAERTS OP ZIJN BEST

Mephiti is Erik Bogaerts op zijn best. En dat wil wat zeggen, want met Llop leverde hij al twee superbe cd's af – "Lampke" (met daarop het geniaal ontroerende "Fäbodpsalm Fran Näckadalen"; onze eerste live kennismaking met Bogaerts en kornuiten die mij letterlijk tot tranen bewoog) en "J. Imp" – met Kvartett deed hij ons de EP "vekk" (het auditieve equivalent van een Scandinavisch fjord; met een zeer overtuigende versie van "Masâr" van Le Trio Joubran) cadeau en ook "Osa" van Banjax staat minstens in de top 20 van de meest gespeelde cd's ten huize van. Mephiti is ook Erik Bogaerts op zijn sereenst. En dat bovendien op verrassend verscheiden wijzen."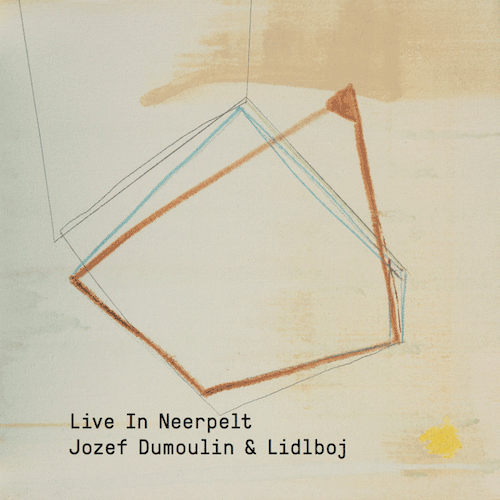 eNR070: Live In Neerpelt by Jozef Dumoulin & Lidlboj
Dave Sumner, Bird is The Worm, Album of the Day (09/04/2019)
"What I like about it: I like how loosely the music presents itself, like it just climbed out of bed and walked to the center of the party. And I like how that quality contrasts with the crisply dealt phrasings on both saxophone and voice. The whole disposition of this album is of a band etching shapes into the surface of a cloud. This live performance originally went down back in 2011, and I like how the economics and technology of the internet provide an outlet for music like this to finally see the light of day on the recorded medium. Real good stuff, and yet one more fascinating album courtesy of site-favorite Jozef Dumoulin."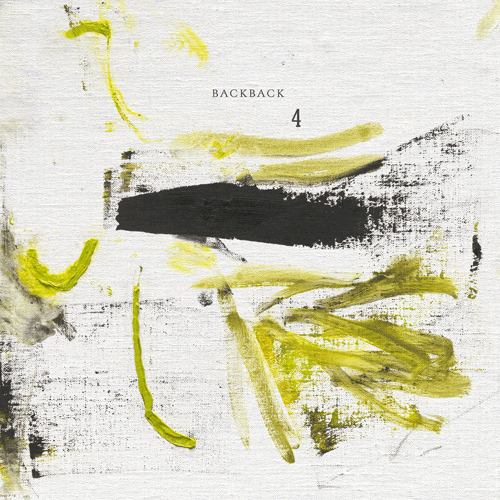 eNR086: BackBack 4 by BackBack
Pierre Dulieu, DragonJazz (09/04/2019)
"Ce trio produit une musique sombre entre électrique et acoustique. Dès les premières mesures de Bari, la basse résonne dans un brouillard épais, annonçant la venue de créatures innommables. Et quand le saxophone se joint à elle telle une menaçante corne de brume, c'est l'univers de Lovecraft qui s'entrouvre lentement. Et puis, l'enfer se déchaîne avec Dub animé par la frappe implacable de Giovanni Barcella. Le son est dense et organique, rampant tel un monstrueux serpent à travers le feuillage humide d'une jungle perdue. Plus mystérieux et sournois, Copper fait émerger des bribes de cauchemar fantomatique. Le son grave du saxophone baryton, venu du fond des âges, prend aux tripes. On pense parfois à Univers Zero dont la noirceur renvoie elle aussi au mythe de Cthulhu : "la furie animale et la licence orgiaque se stimulaient l'une l'autre vers des sommets démoniaques à l'aide de hurlements et d'extases rauques qui déchiraient ces bois nuiteux et s'y réverbéraient comme autant de tempêtes pestilentielles venues des gouffres de l'enfer."

Après le crescendo d'un Blade toujours noir mais plus rythmé, l'album se termine dans une implacable logique sur End dynamité par une jeu de batterie arborescent qui s'interrompt d'un coup comme si tout le groupe avait été avalé par une créature colossale. Mais il y a une surprise : un septième morceau ajouté en extra au répertoire comme une forme de rédemption où la musique se fait plus légère, quasi planante, en nous emmenant ailleurs, sur un nuage moelleux où l'on se réveille enfin au grand jour après cette virée nocturne.

BackBack 4 est une expérience sans doute parfois éprouvante mais aussi attirante qu'une bon roman fantastique où l'on vient quémander un frisson en côtoyant des esprits et des formes dont seules les légendes ont gardé le souvenir. Recommandé !"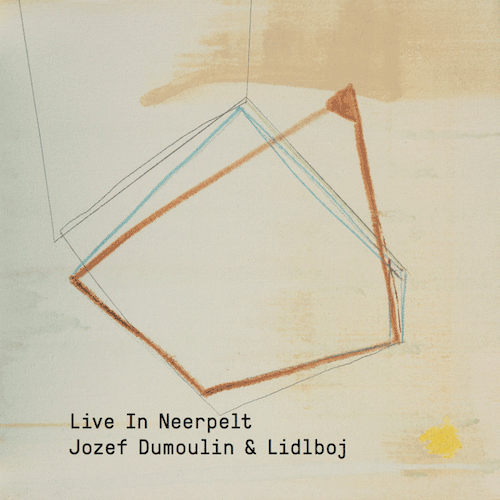 eNR070: Live In Neerpelt by Jozef Dumoulin & Lidlboj
Pierre Dulieu, DragonJazz (09/04/2019)
"Live In Neerpelt est l'enregistrement d'un concert de 2011 qui a été tardivement mixé et mastérisé à Tokyo en 2017 avant d'être édité fin 2019 sur le label gantois El Negocito. A priori, l'idée de sortir un compact avec des enregistrements datant de sept années peut sembler saugrenue mais quand on l'écoute, on comprend vite pourquoi. Ce concert était une expérience unique pour plusieurs raisons : un répertoire neuf à explorer, l'arrivée dans le groupe du bassiste Dries Laheye, et l'adoption par Jozef Dumoulin d'un ensemble éphémère de claviers, duquel son fameux Fender Rhodes était exclu, sont les principaux facteurs qui firent de ce concert un évènement spécial que le leader lui-même a pris plaisir à réécouter.

Quant à la musique, elle se révèle flottante avec un pied ancré dans le jazz grâce aux volutes improvisées du saxophone baryton de Bo Van der Werf et l'autre dans la musique "ambient" avec des nappes sonores synthétiques enveloppant la voix cotonneuse de Lynn Cassiers. Des bribes de mélodie émergent éventuellement des alliages sonores qui se déploient avec lenteur, installant des atmosphères envoûtantes. Parfois, le rythme s'accentue somme sur August 22nd et l'on pense parfois à ces musiques expérimentales qu'exploraient autrefois des groupes comme Octurn ou Aka Moon. Mais très vite, tout se déforme et la musique reprend son style fluide et mouvant comme l'océan.

Les textures sonores sophistiquées varient constamment tout en restant confinées dans une lointaine distance. Ik Roep donne l'impression d'avoir été capté au fond d'une piscine tant on imagine les bulles montant lentement à la surface dans l'eau bleue. Et cet aspect liquide est encore plus apparent sur Onze-Lieve-Vrouw Van Vlaanderen.

Live In Neerpelt est un disque étonnant, et d'autant plus qu'il a été créé en concert. Voici en tout cas une musique porteuse de climats oniriques que, personnellement, j'apprécierai encore bien davantage seul dans une pièce feutrée qu'au milieu d'un public aussi sage soit-il."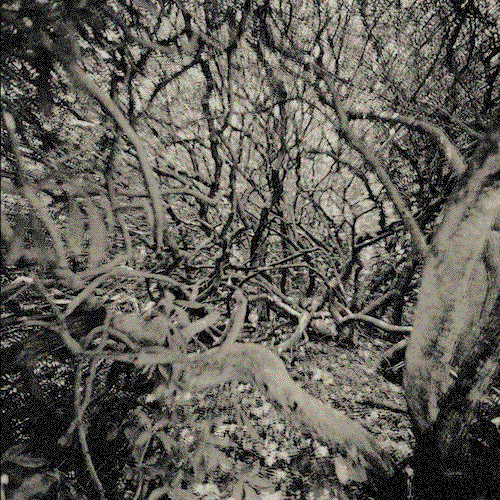 eNR083: s/t by Duo Pour 454 Chordes
Stef Gijssels, The Free Jazz Collective (05/01/2019) *****
"Truth be told, I think I'm getting addicted to this wonderful album. And it is even more amazing because it's performed by two musicians whom I'd never heard of before. Pak Yan Lau is 'part of the Brussels underground crowd' and Lionel Malric is a French keyboardist 'working in many contemporary rock, fusion and folk genres'.

The two pianists met in June 2014, without any plans or specific goals other than to create music together. They put the two pianos (one 1/2 queue Erard 121 from 1903, and one from 1908), face to face, put some mikes in the right places, made the necessary preparations on the strings, and then this fabulous album ended up as the result. I guess the two of them realised that they had something of true musical value.

Their approach is totally open, yet extremely tight in terms of interaction. Sometimes AMM comes to mind when the sound is minimalist, sometimes Eve Risser when it turns hypnotic, but these are just references for a music that defies semantics and categories. Both pianists are great sonic sculptors, producing strange and intense and dramatic sounds on the first track, menacing scrapings on the thirty-second long second track, both acting as a suite-like introduction to the long "Mount Tune", which creates an intense but subdued rhythm with chime-like sounds and sparse keyboard notes that gradually evolve into a rich, dense and dark mystery, full of deep rumblings, industrial pounding, dramatic emphasis and maddening repetitiveness on one single high-pitched tone. The next track, "Lhotse, Nuptse ou Lhaotse" is slow and enigmatic, with almost flutelike sounds shimmering over a light and sparkling background.

The B-side starts with the dark "Angel's Hair To Pull", with muted notes played over a non-descript eery groundtone, evolving suite-like into the clarity of the next track - "Shredded Tears Make Misty Clouds" - which is built around two single notes functioning like chords, and which invite other sounds to accompany them, gradually expanding into a tapestry of intense harmonic beauty. The album ends with the mysterious "Le Baleines Du Negoyou", again a piece full of question marks but with a resonating beauty that is equalled or created by its strangeness.

The amazing thing about the performance is its inherent lyricism and harmonic beauty, even if most of the times it's even hard to grasp that the sounds are produced by pianos, and then by how many. Despite its exploratory nature, the music's emotional power is direct and intense. It's a wonderful illustration of visionary music that leaves all concepts behind to go to a new place, as yet unheard. And that place is incredibly fascinating and attractive."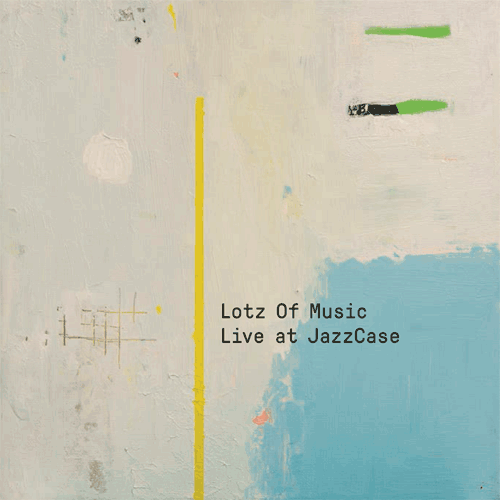 eNR071: Live At JazzCase by Lotz Of Music
Eyal Hareuveni, Salt Peanuts (21/03/2019)
"«Live At JazzCase» documents the first meeting and first live recording of German-Dutch flutist Mark Alban Lotz' Lotz Of Music band with Swiss clarinet player Claudio Puntin. The expanded Lotz Of Music performed wo sets at the Dommelhof in Neerpelt, Belgium, in September 2016. During these sets, the tunes list transformed into a long and playful improvisation.

Such meetings are common in the long musical adventure of the globe-trotter Lotz, who grew up in Thailand, Uganda and Germany, collaborated with folk musicians from Cuba, India and Turkey, as well as with jazz musicians from all over the globe, theater groups and dancers. His own pan-European Lotz Of Music has become his own sonic lab that transcends classical and contemporary chamber music , jazz, world music and free improvisation spices with subtle electronics.

Lotz always stresses the importance of «being swept along by the power of the moment». And this is what «Live At JazzCase» is all about. An intuitive and joyful journey into ancient and imagined, colorful territories, characterized with inventive dramatic narrative, compassionate humor and many melodic gestures and games. Lotz's flutes, including the PVC contrabass flute, and his extended breathing techniques, can make you imagine the taste of a pickled herring or Japanese omelette, the joy of sailing in faraway rivers and bathing in sunny beaches or the disturbing sense of dreaming about the fate of Quasimodo, as the titles of his pieces suggest, All these visions may become blurred and somewhat hazy throughout the eight pieces of «Live At JazzCase». You may remember where and how you began this trip. No guarantee that you would have any clue about its destination."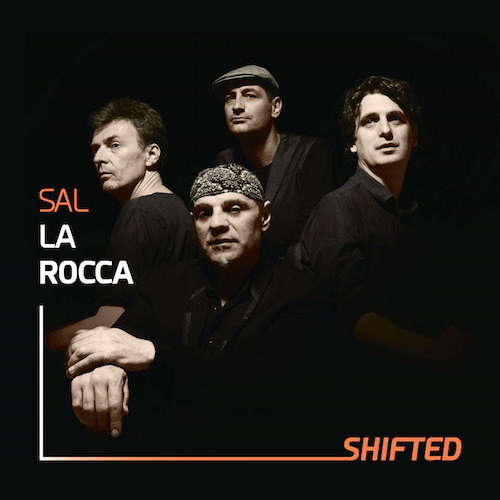 eNR080: Shifted by Sal La Rocca
Jean-Marie Hacquier, Jazz Hot n°686 (hiver 2018/19)
"La complicité entre les quatre musiciens qui règne dans cet album, magnifiquement accompli, tout comme leurs audaces nous ramènent à la méditation suprême. Dès le premier thème («Shifted») on est interpellés par le jeu aérien de Jeroen Van Herzeele. Sal La Rocca s'affirme en leader incontestable. Sanctifié par la grâce de Thelonious Monk, Pascal Mohy martèle les accords. Tel Elvin Jones, Lieven Venken accompagne le discours et contre-chante les envolées. «Waiting», léger, offre au saxophoniste l'occasion d'aborder la poésie de l'auteur par un son ample et lyrique. «Psalm» est entamé par une première partie de basse solide et solitaire suivie d'un solo de piano digne des plus grands hard-boppers; Jeroen Van Herzeele parachève la prière déchirée, doublée, modale. Le solo de piano sur «Wise One» est riche, néoromantique. Lent, calme, séduisant, «Bicycle» permet d'apprécier la manière dont Sal La Rocca vibre les notes à la limite du décrochage. Invité pour «Cache-Cash» et «Ragga», Phil Abraham vient enrichir l'expression illuminée du groupe. Pour «Ragga», Pascal Mohy s'exprime, différent, coloré, sur le Würlitzer. Ces deux thèmes sont exposés note pour note en duo par le saxophoniste et le tromboniste; «Ragga» est sublimé par leurs échanges en forme d'appels et de réponses. «Syndrome», charpenté en up-tempo par le bassiste, permet à Pascal Mohy quelques audaces qui libèrent les délires du soprano. Le soufflé retombe lorsque Sal La Rocca prend un solo et quelques enjambées lourdes en harmonie avec les cymbales de Lieven Venken. Afin de certifier l'universalité de leurs choix musicaux, les musiciens terminent avec «Last Kiss»: sorte de cantique des âmes bien-nées. L'album est une réussite totale pour la musique de Sal La Rocca; il confirme l'aboutissement de sa carrière. Il vient aussi témoigner de la richesse du jazz en Belgique, de la fusion artistique (de Monk à Coltrane) qui existe entre les jazzmen des deux communautés. Wallons et Flamands ne sont que des prénoms!"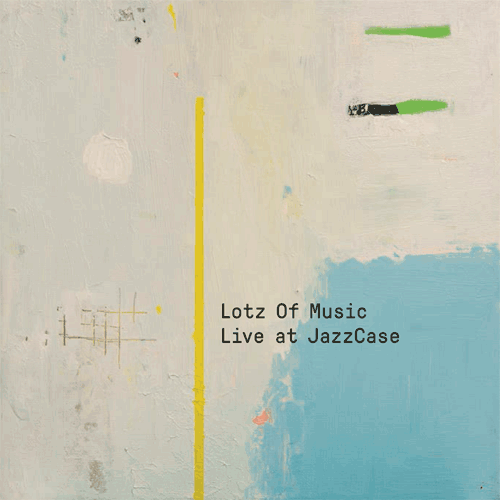 eNR071: Live At JazzCase by Lotz Of Music
Z. K. Slabý, UNI | kulér | brezen 2019 p.9 (03/2019)
"Lotz of Music je seskupení étnového pruzkumníka Marka Albana Lotze, Live at JazzCase, zrealizované vDommelhofu v belgickém Neerpeltu 15. zárí 2016, má být jeho prvním koncertním vystoupením, nahraným na CD, a to za úcasti švýcarského klarinetisty Claudia Putina. Anotace Putina zduraznují, nemyslím si však, že by proto meli / mohli být upozadováni klavírista Albert van Veenendaal, violoncellista Jörg Brinkman nebo bubeník aperkusista Alan Purves Gunga, který obohatil celkové (vy)znení iozvukové objekty. Na rozdíl od jiných skupin, které se nejvíce vyrádí pri verejných vystoupeních, Lotz of Music v porovnání s Lotzovými studiovými deskami je umerenejší avšichni uvedení hudebníci na nem participují znacne rovnomerne. Což neznamená, že Lotz na svých altových, basových atd. étnách a pikole nevydoutnává rozdychtene a rozvolnene vudcí melodickou linku, prorytmovanou a citlive dovýbojnovanou lícive seskupovaným skupenstvím celku. Lotzovy skladby, povlovne premítavé nebo robustne rozcerované ci vzdýmave prohlucované, vznikají zobzíravé naznacivosti ci z rozlicovaného vyverání, jejich poklidný nebo pokojný atak však vetšinou vyvolává kýžené zneklidnení, protloukané bicími nebo zabrusnivým zvucením piana, chvílemi jsou témata jako Quasimodo strídave odsekávána a strídave zlibozvucnována, chvílemi (jako Tamago) zbystrována a zjitrována. Z celku se ponekud vymyká Improvisation Brinkmana a Puntina, rozetmívaná z takrka bezdechého žírení apropentlovaná do zakuráženého vyvolnování. Také záverecný prídavek z pera Hermeta Pascoala se z povzdálecnosti rozproudí do potrasné stremhlavosti, která však zároven pripomene dodernou. Celek pusobí jako pevne zacelená a prokombinovaná smes komorních prvku, jazzu, ambientu a doimprovizovávání, každý nástroj jako by tu cekal v záloze, aby rozvíril dení, a tak se "nepredvídané" (Lotzuv termín nad tímto albem) stalo skutkem. A je na nás, abychom si ho vychutnali."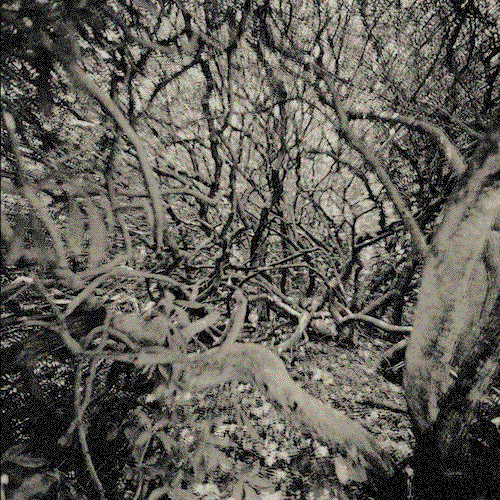 eNR083: s/t by Duo Pour 454 Chordes
Vif Focus (14/03/2019)
"Deux pianistes improvisent sept titres construits sur les mêmes principes: des cordes tirées, frappées ou pincées sur un mode répétitif (mais loin des canons de la musique du même nom), dont l'évolution dans le lent foisonnement des sons se voit parfois renforcée par l'ostinato d'une touche de clavier. Les deux instruments -identifiés avec un brin de provocation vu la nature des sons produits, comme étant des demi-queues Erard datant de 1903 et 1908- sont joués simultanément, rendant impossible à déterminer ce qui revient, dans la construction de cette grande arche sonore, à Pak Yan Lau ou Lionel Malric. Recommandé aux amateurs de musique improvisée radicale ou autres intrépides explorateurs sonores."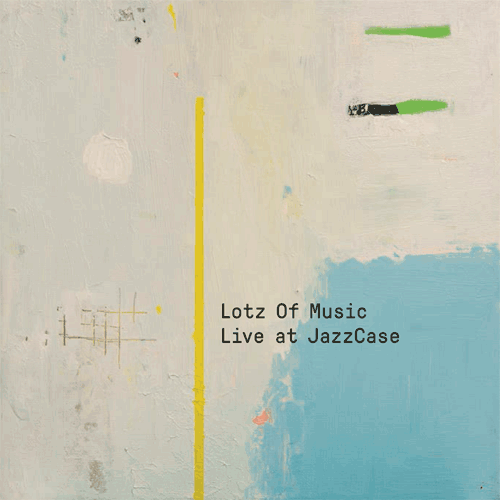 eNR071: Live At JazzCase by Lotz Of Music
Hans Invernizzi, Jazzflits nr. 313 p.9 (04/03/2019)
"De in Duitsland geboren en in Thailand en Oeganda opgegroeide fluitist Mark Alban Lotz (55) woont inmiddels alweer vele jaren in ons land, maar be- schouwt de hele wereld als zijn werkterrein. Zijn groep Lotz Of Music is dan ook een internationaal gezelschap met – naast Lotz - een Schot op slag- werk, een Zwitser op rieten, een Duitser op cello en een Nederlander op piano.
Behalve 'gewone' instrumenten bespeelt de groep exotische percussie. Lotz blaast op een uit pvc- buizen samengestelde contrabasfluit. Er is verder ruimte voor elektronische effecten en vervormde stemmen. Het hele arsenaal is te horen op de laatste cd 'Live At JazzCase' waarvoor de opnames werden gemaakt in het Belgische Neerpelt.
De basis voor twee geïmproviseerde sets van een uur waren acht stukken: zes van Lotz, één van Brinkman en Puntin en één van Hermeto Pascoal ('The egg'). De heren zijn niet bang uitgevallen. Ze houden soms vast aan de composities en produce- ren kamerjazz, maar ze laten een ander moment alle teugels varen. Toch blijft de noemer jazz, zij het zeer hedendaagse en gewaagde.
Dat het zoeken naar grenzen af en toe leidt tot kakofonie maakt het album niet minder het aanho- ren waard. Met zoveel ervaring en kunde op één podium loopt het musiceren, ondanks alle vrijheid en durf, niet uit de hand. Wellicht zal niet iedereen de geluidsexperimenten kunnen waarderen, maar dat is een smaakkwestie. Het samenspel van Lotz' mannen deugt. Ze creëren letterlijk hun eigen speeltuin."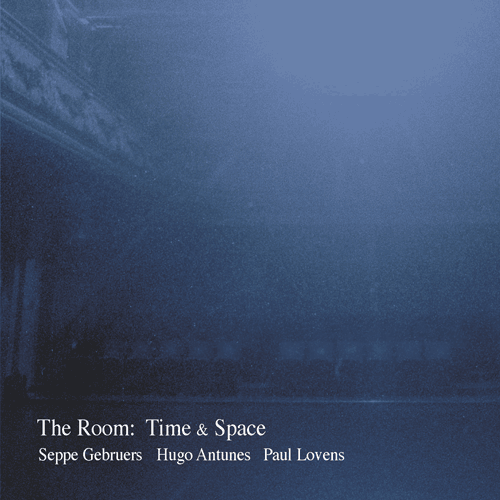 eNR084: The Room: Time & Space by Seppe Gebruers, Hugo Antunes & Paul Lovens
Herman te Loo, Jazzflits nr. 313 p.8 (04/03/2019)
"Het regent merkwaardige pianoplaten in België. Na de speciaal gestemde vleugel van Bram De Looze ('Switch The Stream') en de geprepareerde piano's van Pak Yan Lau en Lionel Malric ('Duo Pour 454 Chordes') komt Seppe Gebruers nu met het trioalbum 'The Room: Time & Space'. De jonge pianist (die eerder indruk maakte met de groep Bambi Pang Pang) had voor een concert in Meche- len (februari 2016) de beschikking over twee pia- no's, die hij een kwarttoon van elkaar stemde. Hij nodigde de Portugese bassist Hugo Antunes en de Duitse slagwerknestor Paul Lovens uit voor een geheel geïmproviseerde set. De vijf improvisaties die op het album werden vastgelegd, laten een afgewogen gevoel voor subtiliteit en soberheid horen. Voor wie het werk van Lovens kent, hoeven we over zijn spel weinig te zeggen. Hij heeft zijn drumstel subliem gestemd, verricht wonderen met zijn bekkens, en spatieert zijn bijdragen nauwkeu- rig. De kwarttonen van Gebruers zijn verrassend in hun niet-Westerse esthetiek en alleen daardoor al uniek. Het resultaat is mysterieus en ongrijpbaar te noemen. Antunes heeft zijn instrument regelmatig geprepareerd (zoals Raoul van der Weide dat in onze contreien doet), waardoor het klassieke piano- bas-drumsgevoel nog eens extra ontregeld wordt."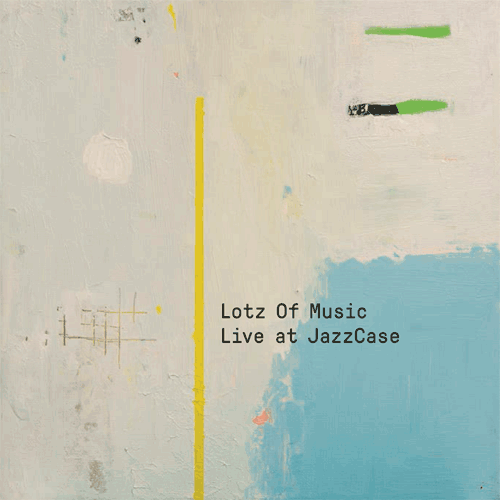 eNR071: Live At JazzCase by Lotz Of Music
António Branco, Jazz.pt (03/2019) ****
"Mark Alban Lotz é um verdadeiro cidadão do mundo. Nasceu na Alemanha, viveu na Tailândia e no Uganda, gravou em Havana e em Istambul e tem vindo a irradiar o seu notável trabalho enquanto estratego sonoro (articulando música com vídeo, artes plásticas, teatro e dança) a partir desse "hub" criativo que é a Holanda. Também já passou por Portugal, tendo-se aliado, no grupo Mode, ao contrabaixista Nelson Cascais e ao pianista João Paulo Esteves da Silva.

A solo ou em formações de dimensão e instrumentação variáveis (Lotz of Music, Global Village Orchestra, Kamil Erdem Quartet), o virtuoso flautista, de certa forma devedor do pioneirismo de Robert Dick, tem desbravado novos territórios na exploração da família das flautas, complementando a utilização convencional dos instrumentos com técnicas extensivas, multifónicos, respiração circular, estalidos, sussurros e harmónicos labiais.

Já com oito discos editados, o projeto Lotz of Music é o coletivo preferencial através do qual tem expressado a sua mundivisão sónica, promovendo a acreção de elementos provenientes de múltiplos domínios musicais, que vão do jazz à música erudita contemporânea, passando pela livre improvisação e pelas tradições nativas de diversas partes do planeta. Esta atração pela dimensão étnica perpassa, aliás, a abordagem de Lotz e é crucial para o modo como todas as referências se encaixam para gerar um todo coerente e desafiador (não confundível com muitas propostas de um certo "world jazz" que espreitam por aí, oportunistas). O consórcio multinacional que se apresentou ao vivo na cidade belga de Neerpelt, a 15 de setembro de 2016, no JazzCase, completou-se com o clarinetista suíço Claudio Puntin (que pela primeira vez se juntou ao grupo), o pianista Albert van Veenendaal (executante das versões convencional e preparada), o violoncelista Jörg Brinkman (também manipulador de eletrónicas) e o percussionista escocês Alan "Gunga" Purves (que com o seu arsenal de instrumentos e objetos variados, incluindo o brim bram por si inventado, já acompanhara Lotz no muito interessante "Food Foragers", editado no ano passado).

O que nos é dado escutar em "Live at JazzCase" resulta de dois "sets" de mais de uma hora cada, funcionando as diversas peças como a linha de rumo de uma grande improvisação, num caleidoscópio que subverte o "quem é quem" sonoro. Em "Of Royal Herring" os múltiplos registos da flauta transmutam-se e adquirem diferentes matizes, entrelaçando as linhas melódicas com o clarinete. "Quasimodo" é um exercício de contornos camerísticos, a que se junta um piano percussivo (ecos longínquos de "stride") mais o som de uma imaginária coruja aninhada nas torres de Notre-Dame. A metáfora por detrás de "Waiting For Prey" é musicalmente bem conseguida, com a tensão controlada e os silêncios geridos, adensando uma atmosfera de expetativa. A pulsação rítmica de "Strollin' a Reef" faz desta, porventura, a mais "jazzística" das peças aqui incluídas.

Fixam também especiais memórias a serenidade estelar de "Nistru" – com o clarinete a assumir papel central – e "Tamago", com os sopros na sua dança garrida, o piano esparso e o solo de violoncelo em pizzicato, desembocando numa terna melodia. A terminar, "The Egg Jam Encore" é uma notável recriação de "O Ovo", composição dos brasileiros Hermeto Pascoal e Geraldo Vandré incluída no único e mítico álbum do Quarteto Novo, editado em 1967. Eis-nos perante uma grande viagem repleta de episódios surpreendentes que enriquece, como disse Paul Theroux, quem nela embarca sem saber para onde irá."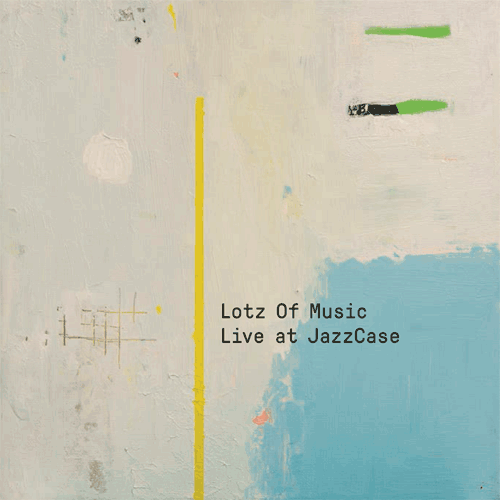 eNR071: Live At JazzCase by Lotz Of Music
Jazz bulletin nr. 110 (03/2019)
"De groep Lotz Of Music van de veelzijdige fluitist Mark Alban Lotz ontmoet hier de even veel-zijdige Zwitserse (bas)klarinettist Claudio Puntin. Samen met de overige kwartetleden Albert van Veenendaal (piano, prepared piano), Jörg Brinkman (cello, effecten) en Alan Purves Gunga (drums, percussie, brim bram) concerteerden zij op 15 septem-ber 2016 in de club JazzCase in het Belgische Neerpelt. De cd werd uitgebracht door het Gent-se label el NEGOCITO Records. Het was de eerste keer dat Lotz en Puntin samenspeelden. Lotz: 'We leaped into a journey of the unforeseen and loved it."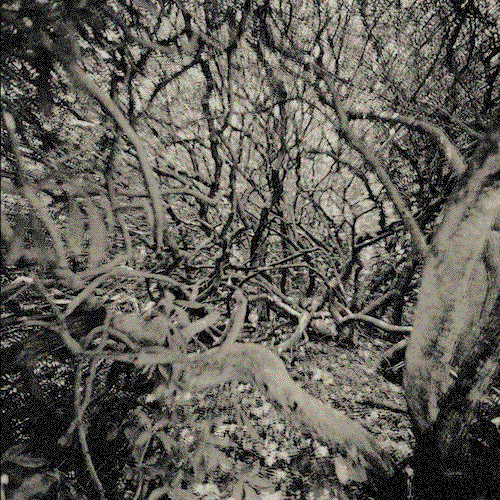 eNR083: s/t by Duo Pour 454 Chordes
Raphaël Benoit, Citizenjazz France (24/02/2019)
"Pak Yan Lau et Lionel Malric n'ont rien prémédité, si ce n'est une rencontre, éphémère et confidentielle, au printemps 2014. Des micros ont été branchés au dessus de deux pianos préparés, et la magie de cet instant a pu être capturée. L'idée d'un disque émerge, et il faudra attendre la fin de l'année 2018 pour que celui-ci paraisse chez el NEGOCITO Records.

Après son Solo pour 227 cordes, le pianiste français convie donc une autre pianiste, figure de la scène expérimentale bruxelloise, à ce Duo pour 454 Chordes. Pak Yan Lau est une exploratrice du tout petit. Sa démarche consiste à chercher l'extraordinaire dans l'ordinaire et pour se faire ses projets sont multiples. Active au sein de Going, groupe bruxellois aux grooves électriques et rythmes syncopés, de Stills, duo expérimental avec la saxophoniste Audrey Lauro, sur les photographies de Ian Dykmans - qui signe d'ailleurs la pochette de ce Duo pour 454 Chordes -, elle compose également pour la danse, le théâtre d'ombres et les documentaires.

Pour Lionel Malric, le palais idéal du facteur de piano demeure ce demi-queue Erard de 1908. Celui pour qui la recherche du son exact est une obsession semble trouver chez sa coéquipière belge une vraie complice. A l'écoute de ce moment totalement imprévu et improvisé on se dit qu'en effet, ces deux-là étaient faits pour se rencontrer. Qu'une telle justesse soit née sur l'instant est tout simplement stupéfiant. Les sons coulent et semblent aller chercher toujours plus en profondeur. De cette immersion au centre de la terre, nous parvient la bande-son de ce qui ressemble à une expédition spéléologique. Alors on se laisse glisser dans cet inconnu, comme on tombe sous le charme d'un poème dont les mots trouvent leur écrin, quelque part, en nous."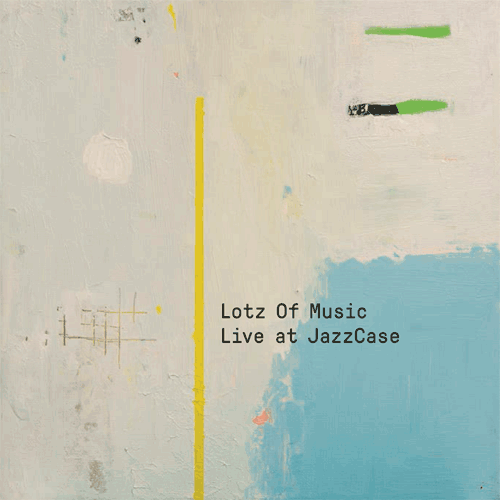 eNR071: Live At JazzCase by Lotz Of Music
Troy Doster, All About Jazz (19/02/2019) ***1/2
"With an upbringing that involved living in Thailand, Germany and Uganda, it was perhaps inevitable that flautist Mark Alban Lotz would take a global approach to his craft as a musician. His substantial recorded output (over a dozen releases to his name, to date) bears ample witness to his restless quest for new forms of expression, while always remaining at least tangentially rooted in the jazz tradition. On his latest release, a live recording from JazzCase in Dommelhof, Belgium, Lotz is fortunate to partner with similarly free-thinking associates. These include percussionist Alan Purves —with whom he has worked before, most recently on 2018's Food Foragers (Unit Records)—clarinetist Claudio Puntin, pianist Albert van Veenendaal, and cellist Jörg Brinkman. Together the quintet effectively explores some intersecting possibilities between jazz, chamber and ambient music, with a healthy dose of the world musical influences that Lotz has absorbed during his ambitious recording trajectory.

There are eight pieces here, each with thematic and idiomatic fluidity. The opening moments of "Of Royal Herring" generate a mood of ambiguity and mystery, as the players tentatively establish their footing, occasionally drawing together and sometimes fanning out to pursue their individual ideas, before eventually settling into a composed segment, with Lotz and Puntin at the forefront, and a strong rhythmic underpinning beneath them to give the piece its pulse. Before long the group is in full flight, with an energized drive that reveals Lotz's well-honed jazz sensibility. Other tracks go in very different directions: "Quasimodo" somehow combines a chamber-music aspect with a basic danceability, with Purves's percussive touches and Veenendaal's prepared-piano fueling the piece's spirit; "Strollin' a Reef" uses a laid-back swinging groove to animate Lotz's most impassioned solo of the concert.

The music does cover a lot of stylistic ground, making it very hard to pigeonhole, which is all to the good. A sense of the unexpected goes a long way in helping a listener appreciate Lotz's aesthetic. In addition, all five players are multi-instrumentalists, and each occasionally offers extraneous curiosities (electronic or otherwise) that either pique interest or, sometimes, serve as distractions. But maverick tendencies aside, what Lotz and his colleagues have going for them is a fundamental lyricism which emerges especially during the album's more restrained moments. "Nistru," for instance, begins winsomely, highlighting Lotz's penchant for melody, particularly in dialogue with Puntin, even as the piece gradually builds in intensity during a torrid middle section. And "Improvisation" is an understated gem, with Brinkman's sensitive pizzicato lines supporting Lotz's and Puntin's most delicate playing of the record.

The album ends with a nice bit of fun, as Puntin's jaw harp provides the bouncy foundation to Brazilian Hermeto Pascoal's "Egg Jam Encore," where the group gets to turn it loose with a bit of Latin-flavored infectiousness. Pascoal is a legendary multi-stylistic multi-instrumentalist in his own right, and it's perfectly appropriate that Lotz and company draw on his muse to conclude this wide-ranging, engaging set of music."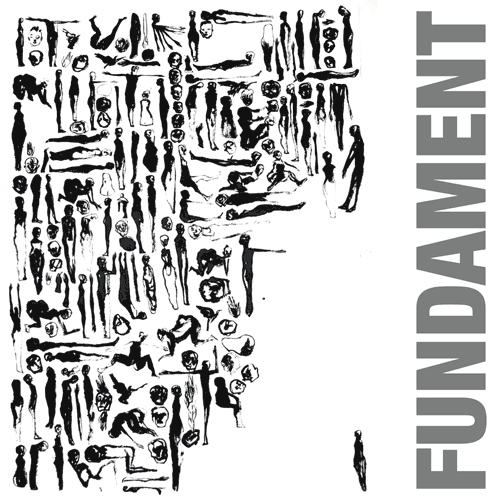 eNR068: s/t by FUNDAMENT
Ken Waxman, Jazzword (16/02/2019)
"Deepening an approach to bottom-sourced pitches within group improvisation is Belgian double bassist Peter Jacquemyn who has previously determined that an abundant musical program can be created exclusively from the textures available from four or five basses. Upping the ante on Fundament the two extended and two brief tracks that make up this disc pull a polyphonic collection of chiaroscuro tunes out from an ensemble consisting of five double basses, two pedal-point pitched brass instruments (trombone and tuba); five nephritic-yawning saxophones, with ranges dipping from baritone to tubax, and the subterranean vocal growls of all 11 participants.

In essence "Blow" and "Earth" the two concise tracks are means as intermezzos. The first demonstrates how swiftly and treble pitched everyone can play is a respite between the two-part title tracks, while the concluding "Earth" succinctly highlights and actualizes into the theme, all the buzzing and whistling expressions and contrasts which have been shaped and molded during the extended tracks.

Like variations on bespoke tailoring, both of the improvisations include multiple affinities. The sonic equivalent of bias-cut for individuality, such a concept is familiar to Jacquemyn, who besides playing with the likes of Evan Parker is an acknowledged wood sculptor. Pitch-sliding emphasis on chalumeau sequences often makes the sounds earth-shaking as well as intensely personal. As the ground-bass priorities advance however, the undulating mass expands into upper registers as well as lower ones. Still, only three-quarters through "Fundament A" do crackling hunting-horn-like blats from the brass work their way out from the contrapuntal polyphony. More crucially the slow-moving discord is personalized at the end by mouth gurgles that suggest Tuvan and Inuit throat singing as well as less pleasant human retches and choking. Returning to the narrative in "Fundament B" at points musical palindromes are introduced to the exposition, which shifts between unison fortissimo explosions from all concerned and hushed singular asides where skittering double bass lines, brass guffaws, and sinewy reed pressure can be identified. After a downshifting pause double bass wood-slapping and supple tongue smears from the saxophones redefines the narrative which propels one last surge of strained repetative energy that splinters into a conclusion of fading tone and vocal burbles. Proof that there are enough pitches available from officially designated bottom-pitched instruments to create a colorful program, Fundament's triumph is its enlargement of low tones past what most consider their limitations."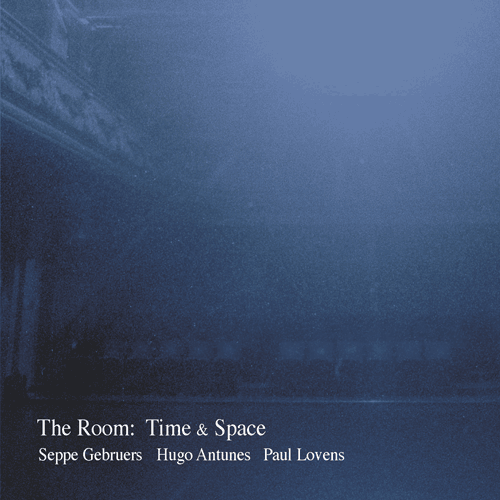 eNR084: The Room: Time & Space by Seppe Gebruers, Hugo Antunes & Paul Lovens
Le Vif Focus no. 07 (14/02/2019)
"Réunissant trois générations -le batteur allemand Paul Lovens (69 ans), pionnier du free jazz européen, le contrebassiste portugais Hugo Antunes (44 ans) et le pianiste belge Seppe Gebruers (29 ans), The Room relie au présent, le passé et le futur d'un genre musical, l'improvisation libre, toujours aussi essentiel. Ce trio inattendu s'amuse, ici, à jouer le jeu des contraires. Hyperactif tout en frôlant le silence, il porte en lui des orages qui jamais pourtant n'éclateront. Dans ce jeu tendu comme la peau des tambours de Lovens, le pianiste est au centre de la musique et touche souvent simultanément, dans le même morceau, deux instruments dont un, à la voix de fausset, est accordé un quart de ton plus bas. Recommandé."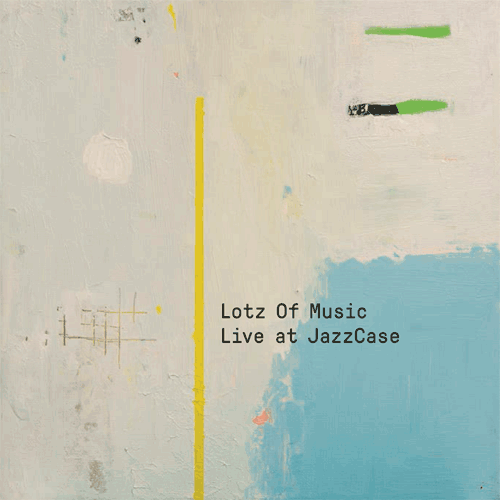 eNR071: Live At JazzCase by Lotz Of Music
Ben Taffijn, Draai om je oren Jazz en meer - Weblog (14/02/2019)
"Fluitist Mark Alban Lotz bracht eind vorig jaar een cd uit met liveopnames gemaakt tijdens een JazzCase-concert in de Dommelhof, Neerpelt. Daarvoor gaan we terug naar september 2016. Leuk, want ik was bij het concert en schreef erover. Altijd weer benieuwd hoe dit dan klinkt als je het terugluistert. Bij het teruglezen van de recensie van het concert valt op dat de band een aantal stukken van andere titels heeft voorzien of heeft weggelaten. Zo kom ik nergens 'Habibi Brown Fish' tegen en heet 'Yumurta' waarschijnlijk 'The Egg Jam Encore'. 'Yumurta' is Turks voor ei. Niet getreurd, het maakt voor de kwaliteit van de muziek niet uit. Die is evengoed boeiend, neem bijvoorbeeld het - en dat valt nu pas op - bijzonder ritmische begin van 'Of Royal Haring', waar cellist Jörg Brinkman voor tekent. Aansluitend belanden we zomaar in Arabische sferen. Mijn conclusie toen, 'grenzen bestaan hier eenvoudigweg niet en de muziek wordt beïnvloed door uiteenlopende muzikale werelden als jazz, blues, niet-westerse muziek, avant-garde, musique concrète en folk', blijft dan ook onverkort van kracht. Wat ons tijdens het concert reeds opviel en waarvan de cd eveneens getuigt is de grote rijkdom aan klanken, terug te voeren op het uitgebreide instrumentarium dat de vijf leden - met naast Lotz, Purves en Brinkman ook pianist Albert van Veenendaal en Claudio Puntin op verrassende wijze hanteren. Ook het samenspel mag er zijn en dat Putin die avond zijn debuut maakte als vijfde lid van Lotz Of Music is nergens aan af te horen."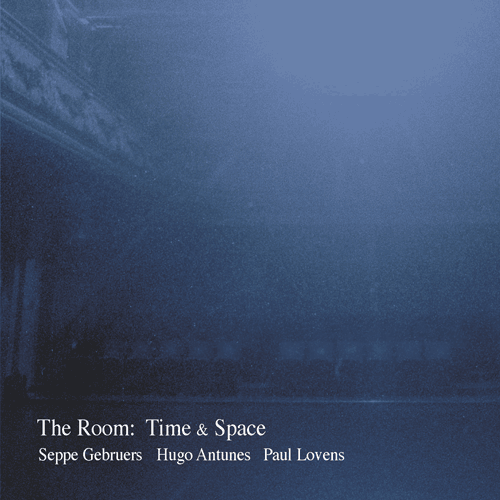 eNR084: The Room: Time & Space by Seppe Gebruers, Hugo Antunes & Paul Lovens
Guy Peters, Enola (11/02/2019)
"De magie van goede vrije muziek bestaat er niet enkel in dat er iets ontstaat vanuit het niets, maar dat dat iets in het beste geval kan zorgen voor een meeslepend of desoriënterend effect dat collectief ervaren wordt, maar verdomd moeilijk in woorden uit te drukken valt. Dit debuut illustreert die gedachte bijzonder mooi en eigenzinnig.

Je hebt hier niet enkel te maken met een internationaal trio (België, Portugal, Duitsland), maar ook met drie generaties muzikanten die bij elkaar komen. Gebruers is een van de cruciale exponenten van de Belgische improvisatie en een muzikant die een heel eigen stijl en visie heeft ontwikkeld. Hugo Antunes hing jarenlang rond in Brussel en groeide uit tot een van de meest veelzijdige en complete bassisten van zijn generatie, met een indrukwekkende controle over diverse technieken. Percussionist Paul Lovens is een van de iconen van de vrije muziek, een enigmatisch figuur met een onwaarschijnlijk instinct en een volstrekt eigen taal (en set-up).

De drie kwamen op 17 februari 2016 samen in Kunstenscentrum Nona (Lovens noemt het in de liner notes een "gloomy little theatre") om dit album op te nemen en deden dat einde 2018 nog eens over om hun samenwerking voor te stellen. Dit is vrije muziek, maar geen freejazz. Als er al ergens aansluiting bij gezocht moet worden, dan eerder een vrije flank van de hedendaagse muziek, vooral dan door het pianowerk. Dat Gebruers gebruikt maakt van twee piano's, die bovendien gestemd zijn met een kwarttoon verschil, zorgt ervoor dat de onvoorspelbaarheid nog eens verdubbeld wordt. Het geeft de muziek een lichtjes uit de haak hangende flair, alsof er ergens een paar schroeven losgedraaid zijn en het boeltje wankel heen en weer schuifelt en in elkaar dreigt te stuiken in een benevelde waas.

De beste vrije muziek heeft een kwaliteit die je moeilijk uit kan leggen. Maar wil je het proberen, dan is het misschien een soort heimelijke synergie, een ongrijpbare coherentie, een voedende golf van inspiratie die door de ruimte tolt en sporen trekt op interactielijnen tussen muzikanten. Je hoeft nu ook niet zo ver te gaan om te beweren dat het een mystieke ervaring wordt, maar toch… je krijgt soms een spirituele geladenheid die je heel goed kan voelen, maar niet onder woorden kan brengen. Doorheen de vijf stukken, improvisaties van vier tot twaalf minuten, hoor je hoe geluid wordt rondgestrooid, met in "Room 1" meteen een combinatie van dwarrelende notenvlokken, rinkelende percussie en iele, fluitende strijkstokglijders op de bas. De overheersende indruk is er een van dosering, van drie kerels die samen voor een leeg canvas staan en simultaan en geblinddoekt kleur toevoegen.

Een leider is er niet, het is een voortdurende conversatie. Die gebeurt simultaan, maar zonder uit te draaien op spraakverwarring. Je luistert niet naar de dovemansgesprekken van De Zevende Dag, maar naar het eensgezinde gekwetter van een stel vogels die dwars door elkaar een gemeenschappelijke taal spreken. Lovens soms met tiktakkende herhalingen, hardnekkig en onvoorspelbaar als een savant, en Antunes met zijn houten klankengenerator die eindeloze variaties, accenten en kleuren blijft spuwen. In het langere "Room 6/7" wordt het spanningsveld nog duidelijker, met enerzijds een verhaal vol abstractie (strijkstokeffecten, inside piano-accenten, ruisende cimbalen en donderende basdrumstoten, dronende basgolven) die je meeneemt naar de zone van mysterie en dromen, en anderzijds de nadruk op fysieke kwaliteiten en pure tastbaarheid. Je kan je daar meteen ook Gebruers' intense, lijfelijke speelstijl bij voorstellen. Gaandeweg vervelt het samenspel dan tot het aanvoelt alsof je luistert naar een babymobiel.

In "Room 3" gaat het er directer aan toe, met bokkige pianoblokken, timmerateliergeratel en explosief snarengetrek, al ontwikkelt zich snel een tegendraadse actie die iets heeft van een gesjeesde ragtime-pastiche vol hoekigheid. Monk, maar dan doorgetrokken tot een extreme uithoek. "Room 5b" is nog meer recht voor zijn raap, ontwikkelt een enorme drive door maffe percussieve klanken die voorbereiden op een rauwe puls. Het is het trio ten voeten uit: onvoorspelbaar en ongrijpbaar, op wandel door een zelfgeschapen omgeving die voortdurend van vorm verandert. Dat vergt een inspanning van de luisteraar, bij voorkeur zelfs een soort mentale tabula rasa, maar wie verwachtingen en conditionering ook maar een beetje opzij zet kan zich hier laven aan een uitermate originele en diep tastende excursie voor open oren. Al blijft het aangewezen om de muzikanten live aan het werk te zien, want vooral dan wordt de link tussen ruimte en tijd maximaal ervaren."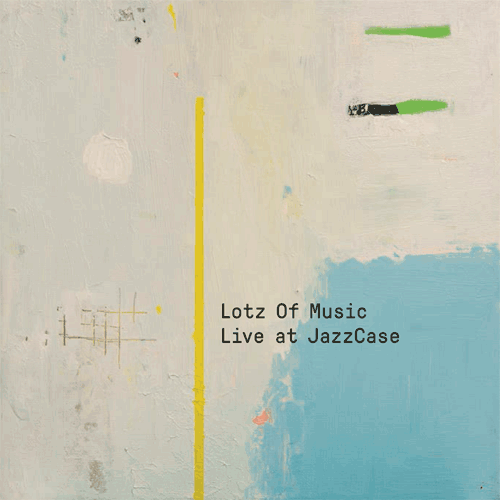 eNR071: Live At JazzCase by Lotz Of Music
Opduvel (06/02/2019)
"Mark Alban Lotz is een in Duitsland geboren maar in Nederland wonende fluitist. De muzikant heeft een brede en open blik als het om muziek gaat, wellicht omdat hij niet alleen in Duitsland maar ook in Thailand en Oeganda is opgegroeid. Lotz heeft zowel jazz als klassiek gestudeerd en beide aspecten komen in zijn muziek terug. Als componist en improvisator is hij ervaren, maar zijn muzikale ruimdenkendheid zorgt ervoor dat zijn muziek fris en modern blijf klinken.

Met Lotz of Music maakte de fluitist al acht albums, zij het niet steeds in dezelfde samenstelling. Anno 2019 bestaat het gezelschap naast Lotz uit Albert van Veenendaal (piano en geprepareerde piano), Jörg Brinkman (cello en effecten) en Alan 'Gunga' Purves (drums, percussie, brim bram en andere geluidsobjecten). De leider beperkt zich zelf niet tot één fluit, maar speelt piccolo, c-, alt-, bas- en contrabasfluit, het laatste instrument gemaakt van pvc-buizen. Daarnaast gebruikt Lotz zijn stem en is hij ook verantwoordelijk voor effecten.

Op Live at JazzCase, dat is opgenomen in de Dommelhof in het Belgische Neerpelt, speelt als gast Claudio Puntin mee. Eigenlijk is 'gast' hier geen juist woord, want de Zwitserse muzikant die klarinet, basklarinet, mondharp, stem en effecten toevoegt aan het instrumentarium, is een onlosmakelijk onderdeel van het kwintet dat Lotz of Music op deze cd is. Het vijftal bestaat uit vijf individuen met een eigen speelstijl, maar is typisch zo'n gezelschap waar de som meer is dan de delen.

Het instrumentarium beschouwend zou je kunnen denken met een kamermuziekensemble te maken te hebben, als je de elektronische effecten en de objecten van Purves wegdenkt. De muziek is echter onder de noemer jazz te scharen, al zijn er duidelijk modern klassieke invloeden waar te nemen. Lotz of Music musiceert met een open geest en door het instrumentarium heeft het kwintet zeer veel mogelijkheden om uit te weiden. Men houdt de boel echter netjes bij elkaar, want er is sprake van een consistent album, terwijl toch niet wordt vergeten de nodige variatie aan te brengen. Die variatie zit niet alleen in het bespelen van verschillende instrumenten, maar ook in de acht stukken die het album telt.

Daarvan zijn er zes door Lotz gecomponeerd, waaronder opener 'Of Royal Hering', waarin de schoonheid van het instrumentarium goed tot zijn recht komt en de verschillen tussen de instrumenten als cello, piano en percussie soms wegvallen. De ritmische component is belangrijk en geeft het stuk schwung. Purves is druk in de weer, zorgt voor het speelse element, maar zijn vondsten weet hij te doseren zodat het slagwerk niet te veel overheerst. Op andere momenten valt het tempo weg, horen we Lotz in duet met percussie, wat in no time omslaat in een door fluit, klarinet en cello gespeeld thema, even later gevolgd door een jazzy gedeelte, waarin het fluitspel met elektronische effecten wordt verrijkt. De opener bevat al genoeg ideeën voor een heel album, maar bij Lotz of Music past het in negen minuten.

Piano en percussie openen 'Quasimodo', waarin speelse jazz, Zuid-Amerikaanse ritmiek en klassieke muziek zijn verwerkt. Het is een combinatie die tot een geforceerde kruisbestuiving zou kunnen leiden, maar niet zo bij dit vijftal, dat zijn dadendrang op natuurlijke wijze in verschillende genres verpakt. Het klassieke thema waarmee wordt geëindigd is wonderschoon.

Het lange 'Nistru' start vervolgens rustig en goed aansluitend op het vorige stuk. De piano verzorgt de ondergrond en de cello speelt een repeterend patroon waaroverheen Lotz en Puntin een vrije rol hebben die zij op subtiele wijze invullen. Bij Lotz of Music blijft echter niets hetzelfde, hoewel de basis van het stuk overeind blijft. De rollen van de verschillende instrumenten wisselen en de intensiteit van het spel neemt toe. Fluit en (bas)klarinet lijken zo nu en dan te vliegen. Aan het eind keert de rust terug.

In 'Waiting For Prey', dat gebaseerd is op een klein tweetonig motief, horen we onder andere een zware fluit, elektronica, losse pianoriedels, hi-hat en bekkens, waarmee een bijna ondraaglijke spanning wordt gecreëerd. Een sardonische lach valt de luisteraar ten deel. Hier is iets duisters in het spel, alsof je je in een rariteitenkabinet bevindt met een vijandige sfeer. De fluit van Lotz speelt een repeterend thema aan het begin van 'Strollin' A Reef', dat iets meer jazzterrein opzoekt, waar de geluiden van Gunga een andere draai aan geven. Lotz toont zijn kunnen in een virtuoze solo.

'Improvisation' is van Brinkman en Puntin. Het pizzicato spel van Brinkman wordt vakkundig ontregeld door Gunga en Puntin legt aavankelijk accenten maar speelt daarna een gevoelvolle melodie over het cellospel heen. In 'Tamago' spelen fluit en klarinet unisono het thema, terwijl de piano zware accenten legt en het slagwerk daar doorheen laveert. Daarna volgt een solo voor cello, terwijl Van Veenendaal zijn accenten blijft herhalen, nu ondersteund door speelse en humoristische klanken van Gunga, die een hele doos met geluidsvoorwerpen tot zijn beschikking heeft.

Het album eindigt met 'The Egg Jam Encore', dat is gebaseerd op 'El Uvo' ('The Egg') van de Braziliaanse componist Hermeto Pascoal. Puntin verzorgt het ritme op zijn mondharp, Lotz speelt thema en improvisatie, soms lijkt het zelfs tegelijkertijd. De klankkleur van het stuk is beduidend lichter dan die van de overige stukken en met dit stuk eindigt Live at JazzCase op aanstekelijke wijze. Een perfect einde van een kleurrijk album vol muzikaliteit, speelse vondsten, aantrekkelijke klankencombinaties en speelplezier."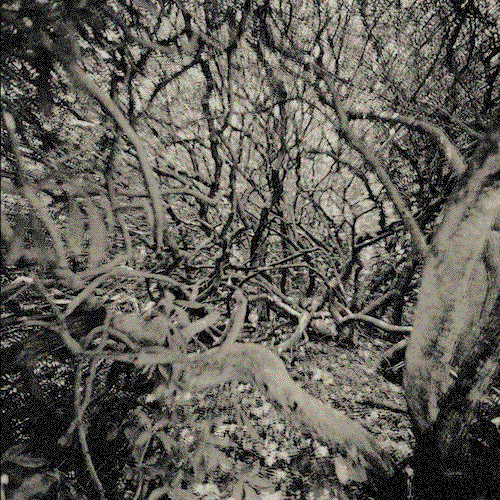 eNR071: s/t by Duo Pour 454 Chordes
Ken Waxman, Jazzword (01/02/2019)
"Dual piano meetings have a checkered history in the improvised music world. Although innovators such as Satoko Fujii and Keith Tippett have experimented notably with the form, the instruments' orientation towards harmony and away from abstraction have defeated others efforts. Two piano duos, one Belgian and one French, have found a way out of the conundrum by hewing to contrasts in keyboard preparation and musical direction.

Lionel Malric, who often plays with Brice Soniano, moves between notated and improvised sounds, while Pak Yan Lau has introduced her experiments with toy pianos to gigs with Peter Jacquemyn and Susana Santos Silva among others. Although all four play standard pianos here, Lau's and Malric's are prepared with implements.

More attuned to what can be scrapped against and plucked from stopped strings, Duo Pour 454 Chordes presents a broader palate for innovations over the course of seven more equally timed selections. Ring modulator like gongs, slaps and buzzes and even the suggestion that a metal comb is grooming the tightly-wound strings build up the kinetic interface with unexpected asides frequently on show. A track such as "lhotse, nuptse ou lhaotse" for instance is a sequence of whistles mixed with harsh buzzes sweeping in such a fashion as to produce maximum vibrato. In contrast, "shredded tears make misty clouds (on a winter day without jackets and gloves)" is more overcast, as high-pitched shrills from one keyboard meet up with processional chording from the other, with additional rasps reverberating from knife-like scratches on inner piano strings. Eventually repetative clatter and clanks from both players build up to culminate in metronomic swing. Thicker and harder syncopation characterizes "angel's hair to pull", with one player popping what sounds like mallet driven percussion onto the stopped keys and the other rummages inside to create zither like plucks that add up to obtuse swing. With such theme and variation extensions throughout, the conclusive "les baleines du negoiou" suggests a realized instance of the earlier duets, wrapping up the syncopated scrapes across the sound field to make dynamic connection.

Paired piano prowess prepared or pristine allows a person to pick a preference without problem."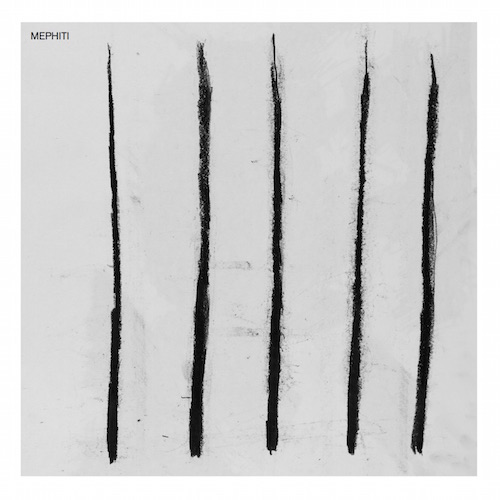 eNR082: s/t by Mephiti
Marc Van de Walle, Jazz & Mo' (23/01/2019)
"Erik Bogaerts verzamelde voor dit prachtige project een schare topmuzikanten die samen een magnetiserende plaat maakten. De muziek klinkt transparant, wat dromerig en bijna meditatief, maar toch stevig gestructureerd en gecomponeerd. De 2 gitaristen spelen erg melodieus samen en de kanklès, een Lets citerachtig snaarinstrument, past daar wonderwel bij. Dat samenspel is het meest geprononceerd in Hymne II, maar klinkt ook betoverend in opener Shilly. Het instrument creëert sfeer en een meeslepende en feeërieke begeleiding, maar ook solo klinkt het ronduit prachtig. Combineer dat met de gedoseerd aangeblazen, soms krakend ademende sax en een dragende, melodieuze baslijn. Zet daaronder een drummer die het melodieuze en ritmische aspect begrijpt en aanvult en het resultaat is een reeks van 8 krachtige, lyrische stukken. Dit is gewoon beregoede muziek."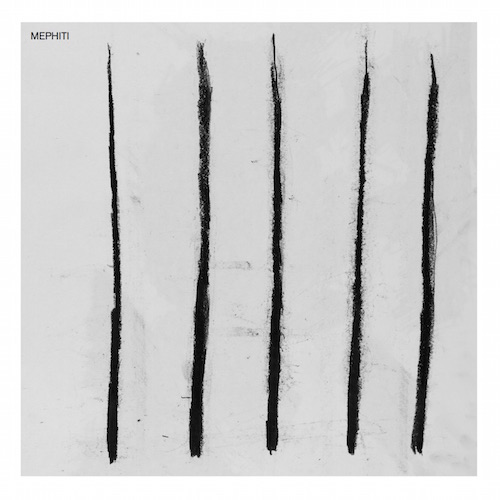 eNR082: s/t by Mephiti
Ben Taffijn, Draai om je Oren (19/01/2019)
"Mephiti is een Vlaams/Europees sextet rondom saxofonist Erik Bogaerts, met verder de broers Bert en Stijn Cools, Ruben Machtelinckx, Indrė Jurgelevičiūtė en Brice Soniano. Hun debuutalbum kwam onlangs uit in bij El Negocito.

Wie deze musici kent - en dat zou zo maar kunnen, ze zijn immers allen in meerdere samenstellingen actief - weet dat de muziek op dit album van een ingetogen karakter zal zijn, harmonisch en voorzien van meer dan vleugje folk. Alleen al de instrumentatie waarin de snaren zijn oververtegenwoordigd duidt hierop. Met twee gitaristen, Bert Cools en Machtelinckx, bassist Soniano en Jurgelevičiūtė op kanklès (een soort zither) zijn zij ruim vertegenwoordigd. Dat gegeven geeft een geheel eigen karakter aan de muziek en vooral die kanklės is daarbij natuurlijk vrij ongewoon.

Klinkt 'Shilly' nog wat verstild en ingetogen, in 'Hymne I' krijgen we boeiende ritmische patronen, voorzien van spannende wendingen. Het bijzondere geluid van de kanklès met zijn wat droge klank komt mooi tot zijn recht in het ritmische patroon van 'Hanneke', dat Bogaerts een prima achtergrond biedt voor een verhalende saxsolo. In 'Krevelstraat' kabbelen de klanken in een rustig tempo op mooi slagwerk van Stijn Cools en puik basspel van Soniano. Ingetogen klanken ook in het tweede deel van 'Hymne'. Hier valt met name het samenspel tussen de twee gitaristen op, subtiel en uiterst harmonieus.

Naast de 'Krevelstraat' komt ook de 'Oude Steenweg' aan bod. Cools verklankt met zijn slagwerk de stenen, alsof hij ze op maat aan het hakken is. Tot slot krijgen we nog 'Kat Kreupel'. De associaties die je bij zo'n titel hebt, worden gelukkig niet waargemaakt."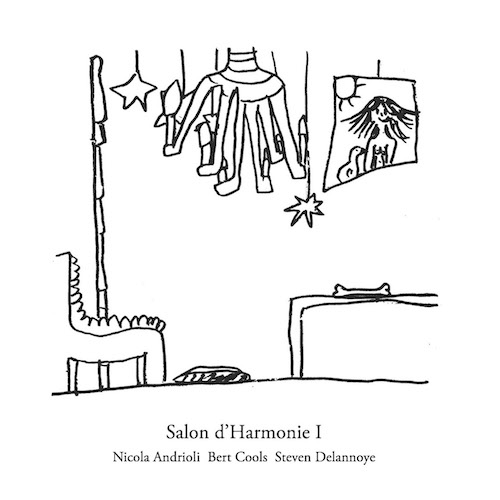 eNR087: Salon d'Harmonie I by Salon d'Harmonie
Le Vif Focus no. 03 (17/01/2019)
"Méditation musicale aux longs étirements rêveurs mais qui peut aussi montrer, à d'autres moments, un visage nettement plus vigoureux, Salon d'Harmonie est composé de huit titres signés (à l'exception de deux improvisations respectant totalement l'esprit de la session) par le saxophoniste (ténor) et clarinettiste (basse) Steven Delannoye. Entouré du pianiste italien Nicola Andrioli et du guitariste (il y joue également de l'électronique) Bert Cools, le saxophoniste reste d'un bout à l'autre la voix centrale d'un album dominé par un remarquable travail sur la texture et la couleur des sons sans jamais pour autant abandonner tonalité ou mélodie -celle qui traverse le disque semblant naître et renaître d'un titre à l'autre. Recommandé."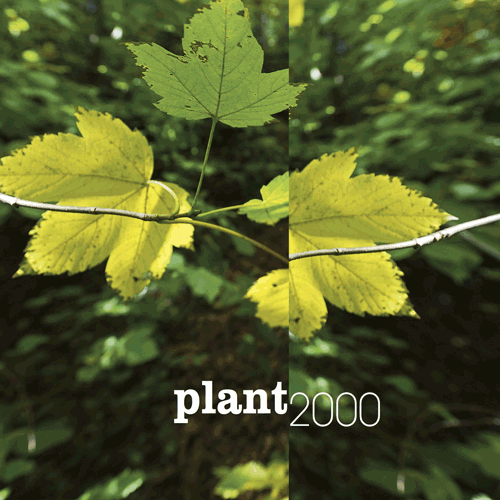 eNR088: plant by 2000
Jean - Michel Van Schouwburg, orynx improvandsounds blogspot (14/01/2019)
"Après 1000, soit Jan Klare saxophone Bart Maris trompette Wilbert De Joode contrebasse et Michael Vatcher percussions), voici 2000. Le quartet 1000 est devenu 2000, un sextet avec la violoncelliste Elisabeth Coudoux et le tromboniste Steve Swell. 2000 fonctionne à l'empathie, l'écoute et l'imagination. Une musique qui emboîte des structures subtilement consonantes et minimalistes en sonorités recherchées, suspendue et dont le souffle s'enfle dans des crescendos de notes tenues, drones jazz vibrantes. Les deux cordistes ont trouvé une belle complicité en phase avec l'esprit de corps des souffleurs. Des fanfares de deux notes en carillon naissent des tuilages invisibles. Tout cela, et encore beaucoup d'autres choses, font de 2000 un groupe de jazz réellement d'avant-garde à nulle autre pareil. Vatcher semble jouer à peine ou alors mène la danse comme dans chills où chaque intervention individuelle se télescope avec celles des autres alors que grogne la contrebasse. Cette pièce est d'une légère subtilité rythmique sursautant dans les harmonies. Pas de « solos », mais un arrangement simultané de l'improvisation qui évolue au fil du disque. Chaque morceau de musique apporte son plaisir propre : les musiciens ont beaucoup travaillé cette musique à six qui allie une grande simplicité à la plus profonde subtilité. Quand le swing s'invite on a droit à des surprises. Un excellent travail qui a le mérite de démontrer aux amateurs de jazz moderne qu'une autre musique est possible qui échappe aux lieux communs. J'apprécie beaucoup leur véritable originalité qui repose sur un son collectif qui entraîne le rêve."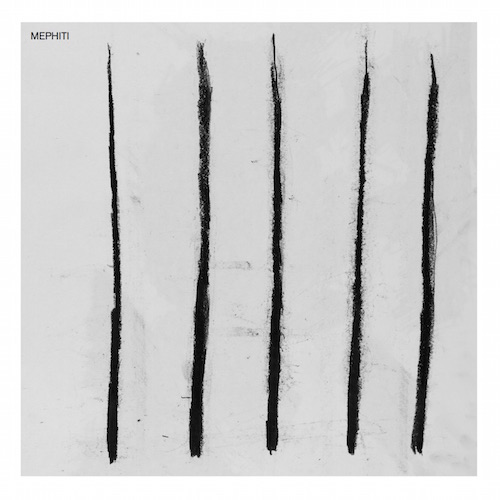 eNR082: s/t by Mephiti
Dave Sumner, Bird is the Worm (14/01/2019): Best of 2018 #20
"When I made this album one of my Best Jazz on Bandcamp recommendations, I stated that the takeaway of this album is that there are countless ways to express a state of serenity. The Mephiti sextet possess a strong melodic perspective, and the substance of their vision is revealed in the nuanced way they allow each to emerge, slowly, patiently, like nurturing a small flame into a roaring fire. Four of the instruments are stringed, with two guitars, bass and a kantele, and the way they delicately weave melodic patterns is not unlike Bill Frisell's masterful use of loops and effects. Just a gorgeous recording that kept getting better over time."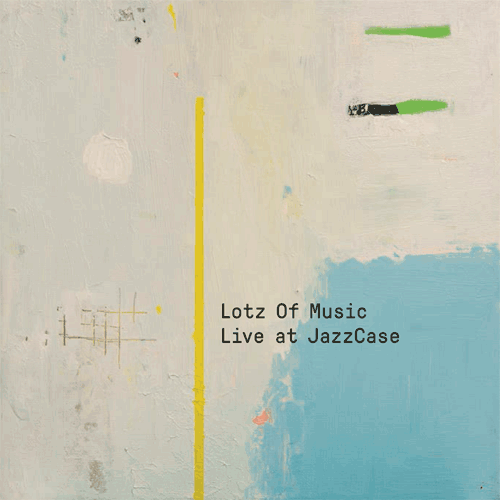 eNR071: Live At JazzCase by Lotz Of Music
Holly Moors, Moors Magazine (12/01/2019)
"Mark Alban Lotz is een Duitse Nederlander en een buitengewone fluitist die op een ongewoon arsenaal aan fluiten de meest uiteenlopende muziek met de meest uiteenlopende musici maakt. Dat maakt elk project van hem en zijn Lotz of Music weer spannend en avontuurlijk. Als het duo Food Foragers met de Schots-Nederlandse drummer/percussionist Alan "Gunga" Purves maakte hij in 2018 nog een magnifiek en humoristisch album, en nu ligt er een album dat de eerste samenwerking met de Zwitserse klarinettist Claudio Puntin vastlegde tijdens Jazzcase in het Belgische Neerpelt eind 2016.

Alan Purves is ook weer van de partij, net als de onvolprezen pianist Albert van Veenendaal die op piano en geprepareerde piano speelt. Daarnaast speelt ook cellist Jörg Brinkman mee, en dat betekent dat je hier een band hoort met musici die volledig aan elkaar gewaagd zijn, dat wil zeggen musici die het avontuur volledig aandurven en die niet terugdeinzen voor humor en onzin. Puntin speelt overigens naast klarinet ook basklarinet en mondharp.

Trek daaruit niet de conclusie dat je hier te maken hebt met een band die alleen maar lol zit te trappen, want niets is minder waar – hier wordt serieus geïmproviseerd op het scherpst van de snede, en iedereen houdt het voor iedereen bloedspannend, zodat je als luisteraar ook de hele tijd op het puntje van je stoel zit. Jazz, kamermuziek, wereldmuziek en hedendaagse muziek worden hier naadloos aan elkaar gelast op een losse, soepele manier waar je met open mond naar zit te luisteren."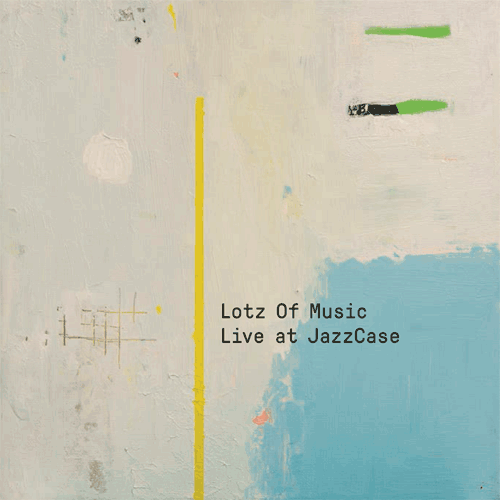 eNR071: Live At JazzCase by Lotz Of Music
Jazz'Halo, Georges Tonla Briquet (10/01/2019)
"Mark Alban Lotz is een Duitse Nederlander en een buitengewone fluitist die op een ongewoon arsenaal aan fluiten de meest uiteenlopende muziek met de meest uiteenlopende musici maakt. Dat maakt elk project van hem en zijn Lotz of Music weer spannend en avontuurlijk. Als het duo Food Foragers met de Schots-Nederlandse drummer/percussionist Alan "Gunga" Purves maakte hij in 2018 nog een magnifiek en humoristisch album, en nu ligt er een album dat de eerste samenwerking met de Zwitserse klarinettist Claudio Puntin vastlegde tijdens Jazzcase in het Belgische Neerpelt eind 2016.

Alan Purves is ook weer van de partij, net als de onvolprezen pianist Albert van Veenendaal die op piano en geprepareerde piano speelt. Daarnaast speelt ook cellist Jörg Brinkman mee, en dat betekent dat je hier een band hoort met musici die volledig aan elkaar gewaagd zijn, dat wil zeggen musici die het avontuur volledig aandurven en die niet terugdeinzen voor humor en onzin. Puntin speelt overigens naast klarinet ook basklarinet en mondharp.

Trek daaruit niet de conclusie dat je hier te maken hebt met een band die alleen maar lol zit te trappen, want niets is minder waar – hier wordt serieus geïmproviseerd op het scherpst van de snede, en iedereen houdt het voor iedereen bloedspannend, zodat je als luisteraar ook de hele tijd op het puntje van je stoel zit. Jazz, kamermuziek, wereldmuziek en hedendaagse muziek worden hier naadloos aan elkaar gelast op een losse, soepele manier waar je met open mond naar zit te luisteren."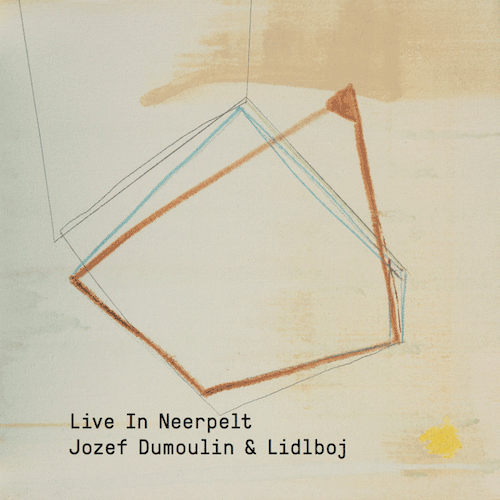 eNR070: Live In Neerpelt by Jozef Dumoulin & Lidlboj
Georges Tonla Briquet, Jazz'Halo (10/01/2019)
"Net als in de film 'Close Encounters' wordt eerst een alfabet voorgesteld. Saxofoon, stem en electronics slagen er vervolgens in om met het basispakket de eerste zinnen te vormen. Stilaan worden meer details aangevuld tot uiteindelijk een eerste nogal dromerig kortverhaal van tien minuten uitgewerkt geraakt. Het hierop volgende hoofdstuk bevat een meer expliciete inhoud met in de hoofdrollen een tollende sax en een Fender die een parallelle wereld onthult. Lynn Cassiers kruipt nog een paar keer in de huid van de verleidelijke sirene met Bo Van der Werf (baritonsaxofoon, electronics), Dries Laheye (bas), Eric Thielemans (drums) en Jozef Dumoulin (toetsen, fx) als haar vier lijfwachten die haast niet van haar zijde wijken. Op 13 januari 2011 openden ze voor drie kwartier de deur naar een andere dimensie. Spijtig dat er met deze bezetting nooit een concreet vervolg kwam na dat concert."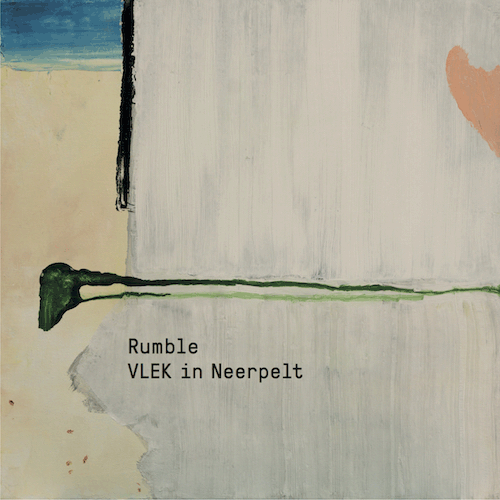 eNR072: Rumble, VLEK In Neerpelt by VLEK
Jazz'Halo, Georges Tonla Briquet (10/01/2019)
"Zoals VLEK lopen er niet veel rond. Het gezelschap, opgericht in 2009, mag zich zelfs "house band" van zaal Paradox (Tilburg, NL) noemen. Twee cd's brachten ze uit. 'Rumble' is de derde en een vierde verschijnt zowat tegelijkertijd.

De combinatie van saxofoon (Edward Capel), trompet (Jeroen Doomernik), trombone (Hans Sparla), gitaar (Jacq Palinckx), toetsen (Bart van Dongen), contrabas (Bert Palinckx) en drums (Pascal Vermeer) levert uiterst uiteenlopende muziekjes op. De speelse pop en knipogen naar Franse en Italiaanse soundtracks uit de jaren zestig van de openingstrack 'GLOP', lijken zo geplukt uit het repertoire van de Finse groep Mopo. 'Mr. Emmerson takes a walk in the sun' klinkt inderdaad als de begeleidende muziek bij een wandeling maar dan eerder eentje bij sluitingsuur van de clubs waarbij onderweg af en toe onverwachts nog een deur openzwaait en een late klant buiten sukkelt. 'RumbaRumble' heeft veel weg van een gemuteerde versie van afrobeat terwijl 'Music on the far side of the moon' aanvankelijk ingezet wordt als een licht zwevend Scandinavisch sfeerstukje tot alles ontaardt in rockende jazz à la Don Kapot en MDCIII. De spielereien van 'Intermezzo1' krijg je er zomaar bovenop. Het moet daar heel plezierig geweest zijn op 21 april 2016 toen dit werd ingeblikt."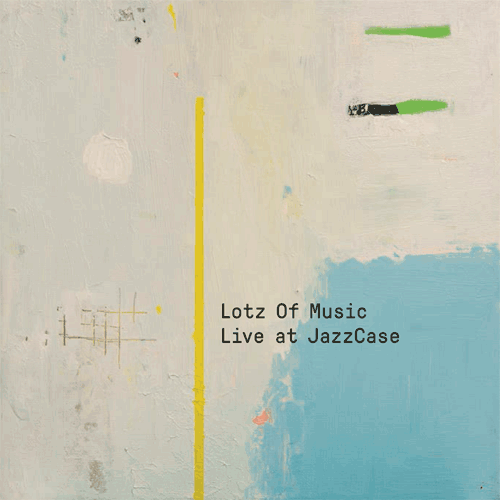 eNR071: Live At JazzCase by Lotz Of Music
Jazz'Halo, Georges Tonla Briquet (10/01/2019)
"Jazzcase zorgt regelmatig voor premières. Dit is er zo eentje. Op 15 september 2016 stond Lotz Of Music voor het eerst samen op een podium met Claudio Puntin. Twee sets van een uur lang improviseerden ze er lustig op los. Hieruit distilleerden ze vijftig minuten muziek van het verrassende type.

Mark Alban Lotz (piccolo, fluiten), Albert van Veenendaal (piano), Jörg Brinkmann (cello) en Alan Purves 'Gunga' (drums, percussie) dialogeerden met de Zwitserse Claudio Puntin (basklarinet, klarinet, mondharp) dat het een lieve lust was. Titels als 'Of Royal Hering', 'Strollin' A Reef' en 'Quasimodo' wijzen erop dat de meest diverse onderwerpen aangesneden werden. Het leidde bijwijlen tot vertrouwde klanken maar dan in een onverwacht perspectief geplaatst. Neurotische passages werden vervlochten met vrije associaties. Beklemmende passages volgden op spatieuze intermezzo's. Alles kwam uiteindelijk tot een goed einde, getuige de vrolijke afsluiter 'The Egg Jam Encore'. Heel wat samenhangender en toegankelijker dan je zou verwachten."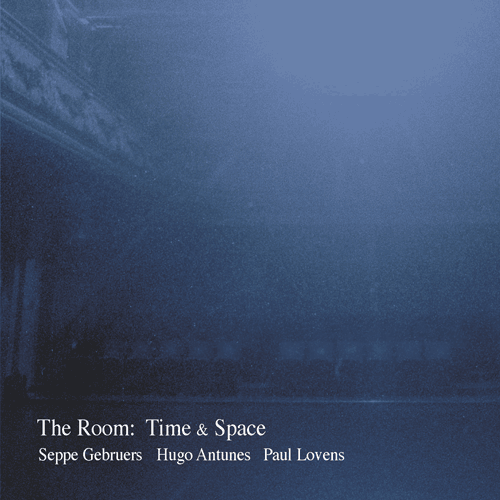 eNR084: The Room: Time & Space by Seppe Gebruers, Hugo Antunes & Paul Lovens
Avantscena (06/01/2019)
"The Room: Time And Space" is an album of "El Negocito" records, which was released on 2018. Album was recorded by Seppe Gebruers (two grand pianos, tuned a quarter tone apart), Hugo Antunes (prepared and unprepared double bass) and Paul Lovens (drumset with cymbals and gongs). These three musicians are creative and innovative jazz musicians. They are the central figures of European and Scandinavian, as well as international avant-garde jazz scene. All three have driving, energetic and suggestive playing style. Unheard tunes, sparkles, twisting and ambitious decisions, sharp and aggressive sounds, active and dynamic mood, spontaneous bursts of energy and colorful surprises – that's just a part of the base of their playing style. All music is based on wide stylistic variety. European, especially Scandinavian, and American avant-garde jazz is connected all together with own styles, unique sound and fascinating musical decisions. Musicians like to make innovative and experimental ways of playing or decisions – they construct new forms, refuse the old rules and make evocative and modern instead of them. The basics of 1960's and 1970's roots of experimental jazz also are brought here along with pure, unique and original elements, originally created by each musician.

"The Room: Time And Space" is filled with adventurous and bright musical decisions and innovations. The music is based on avant-garde jazz and its various traditions, but has some intonations of experimental music and academic avant-garde. Academical intonations are brought in here by specific combos and prepared instruments. The synthesis between avant-garde jazz, experimental music and a little bit of academic avant-garde creates bright, exotic and interesting sound. Musicians are experimenting in all sections, but the most – at instrumentation's section. Exotic combo, special effects, quarter tone, prepared and unprepared instruments – all these elements effect whole sound and bring a little of academical or experimental music tunes to it. The instrumentation is made organically, with impressive and professional methods. Traditional ways of playing are grouped all together with sound experiments, special effects, electronics, synthesized tunes, crazy, home-made or weird playing techniques or simply gorgeous sounds. The music is based on open form, abstract structure and rich facture. It contains colorful, polyphonic and bright musical pattern – it has dozens of colors, expressions, rhythms, timbres and other elements of musical language. Seppe Gebruers creates the main mood and gives the main tune to the improvisations by using two pianos, who are tuned a quarter tune. It's an interesting and exotic combo, who isn't used frequently at avant-garde jazz. Two piano solos are based on silmunateous changes and turns of moods. From abandoned and depressive it gets straight to expressive and vivid, dramatic or luminous solos or light and gentle excerpts. Sometimes music is very similar to cosmic, subtle, meditative or relaxing mood. Sharp chords, aggressive and effective playing manner, bright expressions, energetic solos, flowing and dizzy passages, roaring roulades – these and other elements are used here in spontaneous and impressive way. The academical playing techniques are connected with wild free improvisations, surprising and luminous solos, adventurous culminations and other similar elements. Piano melodies are colorful and tremendous – it's sparkling and twisting with special effects, shocking experiments, bright and fresh sounds, colors and rhythms. A special combo is created with prepared and unprepared bass. It makes an interesting and evocative combo with piano. Hugo Antunes is fusing together contemplative, deep and electric tunes, tight and solid bass line, ambient timbres, weird and strange sounds, who go directly to dramatic culminations and passionate solos. These elements are combined in delicate and organic way – it creates effective, driving, or cosmic and surrealistic mood. Bass melodies are on the middle of the solid and engaging melodic line and bright rhythmic section. It suits well with active and sparkling piano, and with energetic, tremendous and luminous drums. Paul Lovens creates real roaring and terrific storm – numerous of timbres and rhythms are used for that. Perturbating, breaking and impressive free improvisations, expressive and scandalous culminations, dramatic risings, bright drum rolls, effective sessions or subtle, gentle and sensible excerpts form marvelous sound. The music is moving, engaging and innovative – it's made by three great jazz masters in turbulent, wild and simply crazy collective improvisation."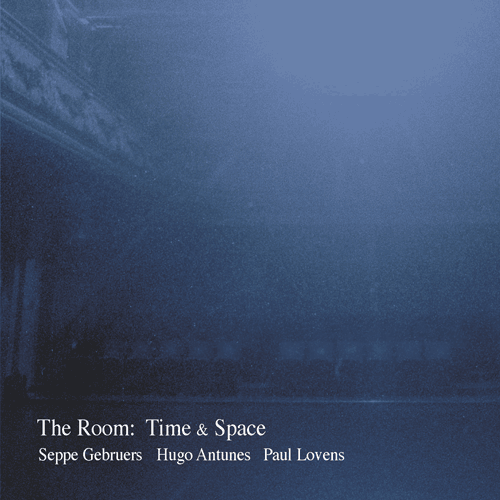 eNR084: The Room: Time & Space by Seppe Gebruers, Hugo Antunes & Paul Lovens
Stef Gijssels, The Free Jazz Collective (05/01/2019) ****1/2
"And now for something completely different. The trio are Seppe Gebruers on piano, Hugo Antunes on bass and Paul Lovens on drums, or a Belgian, a Portuguese and a German; or a 28-year old, a 44-year old and a 73 year old ... and none of this matters. Quite to the contrary, the trio perform as if they have played together for ages. Lovens is one of the icons of free improvisation, a master of percussive effect and story-telling, and Antunes also no longer needs introduction to our readers, maybe with the exception that he did his bachelor both in Amsterdam and later in Brussels, where he currently lives. Gebruers is one of the up and coming musicians in Belgium, and part of the "Live In Ljubljana" album with Luis Vicente and Onno Govaerts.

On this album, the music is equally mysterious, combining an inherent weightlessness with a real physical presence of the instruments, creating both intimacy and a sense of space. Gebruers plays on two grand pianos which are tuned with a quarter tone difference, leading to a strange dissonance, that sounds fresh and appealing (at least to this guy), and at times imitated by both bass and percussion. Nobody takes the lead, and they allow the music to grow and develop by itself, clearly listening carefully what the other two are doing, resulting in a very focused and cohesive sound of sonic particles and splinters locking into each other, creating a forward moving dynamic in the process.

Paul Lovens explains the title in more length in the album sleeve, but here's the last paragraph : "There are rooms that invite you to seek shelter whereas other rooms seem to help you to concentrate, or they pull out of you thoughts and behaviour that has been waiting inside you to be awakened. Seppe, Hugo and myself met in this little gloomy theatre, and because we were ready to receive, the room took power over us. It is impossible to describe what it did to the three of us, but I find comfort in what Ludwig Wittgenstein told us: "Whereof one cannot speak, thereof one must be silent". Still, you can do what we did: listen".

The result is pure magic."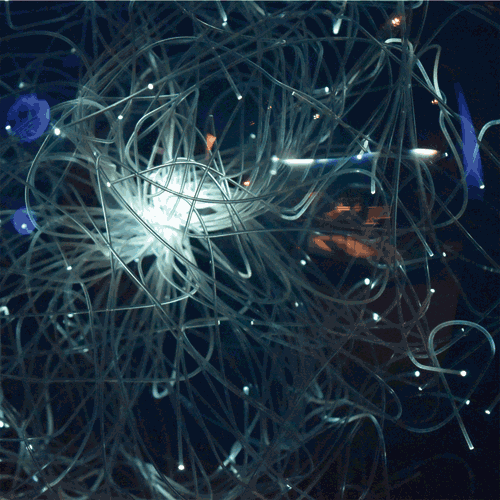 eNR064: The Ear Cannot Be Filled With Hearing by Giovanni Di Domenico & Abschattungen
Stef Gijssels, The Free Jazz Collective (05/01/2019) ****
"Di Domenico is a composer and musician with a broad musical background, originally self-taught, he received more formal training in his twenties. The fact that he is self-taught may be an obstacle for some, but not for Di Domenico, whose sense of listening is exceptional, as well as his skill at absorbing music in a natural way. We've reviewed around fifteen albums with him so far, in very different types of ensembles and sonic universes, demonstrating his versatility and eclecticism.

With Abschattungen, Di Domenico brings us a great mixture of rhythmic free jazz. "Infra-Thin", the first track, has a Miles Davis-like beat, but then as the foundation for a much free-er interplay by this band of musicians. His explicit inspiration are Sun Ra's "Lanquidity" and Gruppo Di Improvvisazione Nuova Consonanza's "The Feedback", if these are known references, combining 'futuristic sounds indebted to black music'. The big difference is that there is no real soloing as was the case in the inspiration albums, but rather a collective sound with once in a while a single voice that escapes out of the band (Blondiau's trumpet, Damianidis' guitar, ...) and that shifts between short arranged themes that work as anchor points and total freedom. Yet it is not fun and funk. The dark "Instruments Of Darkness", is a kind of resting point on the album, slower, ominous, a-rhythmic, with a more prominent role of Di Domenico's piano in the middle section. Even if different from the other tracks, it kind of consolidates the unity of the whole album, adding a suite-like effect to it.

... and it works. It works well actually: the solid pulse, the electric bass and the drums lay a really solid and hypnotic foundation for a kind of music than could go on forever, with all the horns, the guitar and the keyboard weaving a dense and warm collective free sound without evolving into chaos. There are no outbursts of anger or changes of energy, no contrasts between silent and high volume moments ... the listener gets taken on board for a psychedelic journey that is both welcoming and infectious.

It is not free jazz, but it is well worth listening to."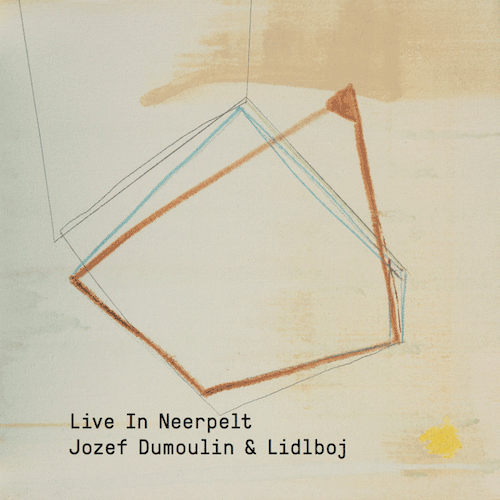 eNR070: Live In Neerpelt by Jozef Dumoulin & Lidlboj
Stef Gijssels, The Free Jazz Collective (05/01/2019) ***
"One of the reasons why keyboardist Jozef Dumoulin has not been reviewed often on our blog, is simply because his approach to music, even if unique and eclectic at the same time, is always just that little touch outside of the profile of the adventurous music that we cherish. Does that mean that Dumoulin not adventurous? No, not at all, and quite to the contrary even, but he develops new musical avenues within given idioms, and even if the bands he plays in are quite distinct, his approach to music and to his instruments remains unique. He likes subtle changes and precise gestures rather than bombast and volume, he likes his playing and music to have a floating, mysterious quality that permeates the entire sound in an unhurried but determined way. He has released albums with musicians as diverse as Magic Malik, Reggie Washington, Jerôme Sabbagh, Keiji Haino, Benoît Delbecq and Nate Wooley.

On this album we find him back with his no longer existing band "Lidlboy", with Lynn Cassiers on voice and electronics, Bo Van der Werf on baritone saxophone and electronics, Dries Laheye on bass and effects, Eric Thielemans on drums. The music is "poppy", with Cassier's vocals preciously drifting over a strange texture of light-footed music that is rooted in jazz, yet equally borrows from rock and traditional music. Some of Robert Wyatt's later work come to mind."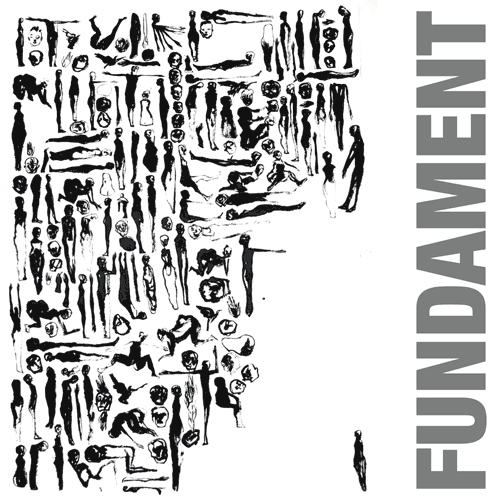 eNR068: s/t by FUNDAMENT
bertl, freiStil #82 jan/feb
"Von einem Ensemble, das aus fünf Kontrabässen, einem Tubax, einem Bass- und zwei Baritonsaxofonen, zwei Tubas und einer Posaune zusammengesetzt ist und dessen Mitglieder sich auch noch gutturalen Gesangs befleißigen, lässt sich wahrlich behaupten, dass ihm das musikalische Fundament ein besonderes Anliegen ist. Inwieweit allerdings der Konsum einer Dokumentation musikalischer Ereignisse, für die es wesentlich ist, dass die Spielerinnen und das Publikum auf verteilten Orten im Raum positioniert sind, mittels Stereo-Tonträger tatsächlich auch nur einigermaßen an das bei einer Aufführung vor Ort Erfahrene heranreichen kann, ist aber wohl ziemlich fraglich. Improvisatorische Entwicklung spielt bei Fundament nur eine sehr untergeordnete Rolle, es geht vielmehr um das Nebeneinanderstellen und Aneinanderreihen verschiedener musikalischer Episoden im Raum. Diese Episoden, ineinander übergehend, oder voneinander getrennt, beinhalten etwa aus, oder in, der Tiefe Glissandiertes, dort Waberndnes und Flächiges, aus dem höher Tönendes wie Säulen emporragt, sowie auch stärker Bewegtes, was an gekräuselte und schließlich mehr in Wallung geratende Oberflächen weiter, dunkler Gewässer denken lässt, über die der eine oder andere Partikel wie irrlichternd herumflackert. Wie man sieht, mag aber doch schon die CD-Aufnahme Eindrücke hervorzurufen – das Ganze ist abwechslungreich, interessant und spannend."