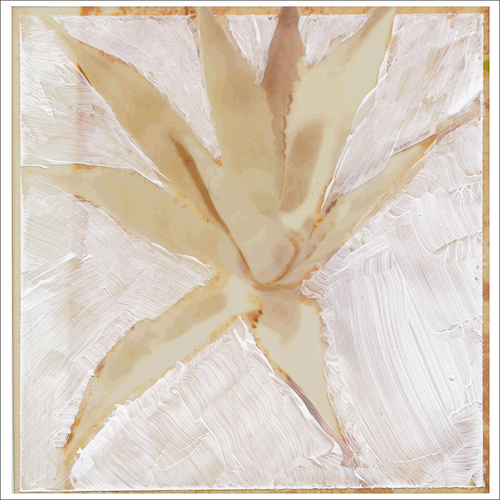 ?ukasz Kom?a, nowamuzyka.pl (12/09/2016)
"Dwie gitary akustyczne i banjo. Mistrz i ucze?.
Z tego duetu najlepiej znam posta? Rubena Machtelinckxa, o którym wielokrotnie pisa?em na ?amach Nowej Muzyki, cho?by nie tak dawno w kontek?cie znakomitego projektu VVolk i p?yty "Book Of Air" (recenzja). Ten belgijski gitarzysta udziela si? równie? w wielu innych interesuj?cych przedsi?wzi?ciach, takich jak Linus + Skarbø/Leroux, Linus + Økland/Van Heertum czy Machtelinckx/Jensson/Badenhorst/Wouters. Z kolei Karl Van Deun to gitarzysta, kompozytor i pedagog tworz?cy od ko?ca lat 80. Jako profesjonalny muzyk by? szczególnie aktywny w pó?nych latach 80. i na pocz?tku 90. Ze wzgl?du na problemy ze s?uchem Van Deun zosta? zmuszony zaj?? si? w wi?kszym stopniu komponowaniem ni? samym graniem. Ale wci?? pozostaje aktywnym wyk?adowc? w Królewskim Konserwatorium w Antwerpii. W?a?nie tam Machtelinckx pozna? Van Deuna.

"Shapes" (26.07.2016 | el NEGOCITO Records) to ich drugie wspólne wydawnictwo. Wi?kszo?? utworów napisa? Van Deun, gdzie? mi?dzy rokiem 1990 a 2016. Ich kompozycje s? bardzo intymne, osobiste, ale nie pozbawione wirtuozerii i skomplikowanych uk?adów harmonicznych, a zarazem luzu i swobody. Panowie zahaczaj? o bluesa, folk, jazz, muzyk? wspó?czesn? i improwizowan?. S?uchaj?c "Shapes" przypomnia? mi si? znakomity album Jima Halla i Pata Metheny'ego z 1999 roku, a tak?e tegoroczny kr??ek Pedro Solera i Gaspara Clausa – "Al Viento" (recenzja)."
Mark Sullivan, All About Jazz (06/09/2016) ****
"Young Belgian guitarist Ruben Machtelinckx has already had an active recording career, especially with his quartet and the duo Linus. His recordings have become progressively more acoustic and ever more freely improvised. Guitarist Karl Van Deun was Ruben's teacher at the Royal Conservatory of Antwerp. His performing career has been sidelined by hearing problems, but he contributes most of the compositions here, and the pair stick to acoustic instruments.

The dominant sound is two classical guitars, no overdubbing. The compositions are frequently polyphonic, sounding more like classical music than jazz. At first blush it doesn't sound like there is much improvisation, but that's due to a carefully worked out approach. Machtelinckx explains that the pair worked on improvising "more like the tunes themselves. So we practiced improvising more like 'composers' around the chords." On the opener "The Guitar" the approach can be heard if you listen closely: there's a pause at the 2:48 mark, then both guitars improvise on the chords of the tune simultaneously. But there's no clear division in the sound: it's as if the tune carries on right through the improvisation.

"Medieval" takes the same approach, and here the opening theme can be clearly heard returning at the three minute mark. Performers often claim to integrate composition and improvisation this way, but I've never heard it done so completely and seamlessly. There is some variation in the sound. Each of the players performs one solo track, and Machtelinckx contributes three compositions. "The Marriage" finds Van Deun on steel string acoustic guitar with Machtelinckx on banjo (an instrument he has been playing more and more on his own recordings). It also features an overdubbed guitar solo, one of the few places where a part sounds clearly improvised. Closer "Done Gone" (one of Machtelinckx's tunes) brings back the banjo, paired with classical guitar this time.

The sound of Shapes certainly recalls some of classical guitar specialist Ralph Towner's projects, especially the MGT guitar trio with Wolfgang Muthspiel and Slava Grigoryan, which can be heard on From A Dream (Material Records, 2009) and Travel Guide (ECM, 2013), as well as his duo with guitarist John Abercrombie, as heard on Sargasso Sea (ECM, 1976) and Five Years Later (ECM, 1982). But this beautiful collaboration definitely has its own collective voice, and is well worth seeking out by guitar fans."
Eyal Hareuveni, freejazzblog.org (02/09/2016) ****
"Belgian guitarist Karl Van Deun was one of the most influential teachers of guitarist Ruben Machtelinckx at The Royal Conservatory of Antwerp. Van Deun was active in local Belgian scene in the late eighties and early nineties, played with Mal Waldron, Philip Catherine among many others, but was forced to retire from performing due to hearing problems. Machtelinckx is a member of the Linus duo that recently released a beautiful album with Norwegian violinist Nils Økland. Van Deun and Machtelinckx released their first duo album, Ask Me - Don't Ask Me, two years ago (El Negocito, 2014), and Shapes continues its acoustic, intimate vein.

Most of the compositions were written by Van Deun after his retirement from performances, all highlight his rich language and his versatility. The pastoral music is rooted in classical music for guitar, suggesting well-crafted and clear structures, but incorporating diverse elements from jazz (including a moving tribute to American guitarist Michael Gregory Jackson), folk, country-blues and even hints of nuveo-tango (on "Astor Zolla") and even abstract experimentalism. The impressive vocabulary of both Van Deun and Machtelinckx, their emphatic and playful interplay and the straightforward approach emphasize the immediate, emotional impact of the concise compositions. Often this approach enables both to introduce more nuanced complex themes. Simply beautiful and touching."
Jakob Baekgaard, All About Jazz (24/08/2016) ****
"In spite of his young age, Belgian guitarist Ruben Machtelinckx has already traversed a wide spectrum of musical expressions, and yet, while the textures are different, his records share a certain lyrical sensibility and the quality of dwelling in the moment.

On Shapes, Machtelinckx joins his former teacher Karl Van Deun to play an exquisite program of acoustic music, mostly penned by Van Deun.

The opener is simply called "The Guitar" and is almost an aesthetic program in itself, with beautifully baroque guitar lines intertwining in delicate shapes. Lyrical folk jazz in the spirit of J.S. Bach.

A title like "Mister Sandman's Rag" underlines the feeling of a gentle lullaby while "The Marriage" has a country- folk twist, with Machetelinckx playing banjo. There is also a homage to the great guitarist, Michael Gregory Jackson, who gets a special wordless rap filled with deep blues-licks.

Shapes is not the first collaboration between Van Deun and Machtelinckx. The album follows Ask Me -Don't Ask Me (El Negocito Records, 2014), and in fact, there is a humorous reference to this album on the track, "Don't Ask Me, Ask Me," a meditative acoustic abstraction. Both of the albums show the close communication between Van Deun and Machtelinckx.

References could include Pullman's lovely acoustic album Turnstiles and Junkpiles (Thrill Jockey, 1998) and the acoustic super group, MGT, with Wolfgang Muthspiel, Slava Grigoryan and Ralph Towner, but also the guitar duos of Towner and John Abercrombie come to mind.

However, Machtelinckx and Van Deun have their own thing going and Shapes is worth checking out for anyone interested in lyrical acoustic music where influences from jazz, blues, folk and classical music melt into a personal expression."
Dani Heyvaert, Rootstime (08/2016)
"In deze kolommen moeten we de nog altijd piepjonge Ruben Machtelinckx niet echt meer voorstellen, al zou het wellicht aanbeveling verdienen als we hem eens, interviewgewijs, aan de tand zouden voelen over het redelijk indrukwekkend parcours dat hij de voorbije jaren afgelegd heeft. Maar samenvattend: Machtelinckx is als jazzgitarist niet langer "op weg naar" de top, hij stààt er. Karl van Deun is bij de gemiddelde lezer misschien iets minder bekend, al is zijn curriculum ook niet gewoontjes te noemen: hij is al bijna drie decennia actief als muzikant en componist in jazz, folk, rock en blues. Voor de kost is Van Deun, naast muzikant en componist ook lesgever aan het Antwerpse Conservatorium en het is daar dat de paden van beide heren elkaar kruisten: Karl was de leraar van Ruben en na diens afstuderen is er kennelijk geregeld contact tussen beiden gebleven en zo maakten ze twee jaar geleden al een duoplaat, "Ask Me - Don't Ask Me", ook al op el Negocito Records.

Op deze tweede duoplaat doen de beide heren dertien nummers: tien van de hand van Van Deun, geschreven ergens tussen 1990 en vandaag, maar recent door beiden samen gearrangeerd en drie van de hand van Machtelinckx ("Beek", "Wyble" en Done Gone"). Eén keer kunnen we Ruben solo horen, op "Meenseguts", terwijl de solobeurt van Karl , Mister Sandman's Rag" heet. De plaat laat heel duidelijk de verschillende genres horen, waarin Van Deun actief is (geweest): nu eens zit je in de puur klassieke stijl en denk je aan Bach, zoals bij opener "The Guitar", dan weer denk je aan wat Ry Cooder deed op zijn"Jazz"-plaat, meer bepaald bij "Slaaplied voor Grote Mensen", dat heel duidelijk een folk-komaf heeft.

"Medieval" is heel toepasselijk getiteld en doet denken aan een Julian Bream of John Williams en bijzonder grappig vind ik de titel van ""Don't Ask Me, Ask Me", waarin ik een verwijzing vermoed naar de titel van de vorige plaat van beide heren samen. "Warme Streken" voert je richting Brazilië, en iets verderop kom je "Astor Zolla" tegen. In de "Rap For Michael Gregory Jackson" waart de blues rond en op "The Marriage" waagt Ruben zich zowaar aan een banjopartij.

Waarmee alleen maar gezegd wil zijn dat deze plaat voldoende variatie biedt voor wie luisteren wil: beide heren zijn meesters op hun instrument en de composities, die van zichzelf al deugen, werden mooi gearrangeerd, zodat dit nergens een plaat voor nerds of freaks geworden is. Neen, dit is een plaat voor gewone mensen als u en ik, op voorwaarde dat ze oren aan hun kop hebben en die willen gebruiken. Ik mocht vaststellen dat een koptelefoon nuttig kan zijn voor deze plaat, maar niet noodzakelijk. Als leerlingen en meesters op deze manier elkaar (blijven) ontmoeten, hangt er schoonheid in de lucht. Deze CD is daar een heel fijn voorbeeld van! En voor ik het uit het oog verlies -eigenlijk was dit het eerste dat mij opviel toen ik de plaat binnenkreeg: het artwork is van Charif Benhelima. Als u ergens de kans krijgt om die mens z'n werk te gaan bekijken: doén !"